U.K. Divided Over Whether Queen Should Support Black Lives Matter: Poll
Old and young in Britain are divided on whether Queen Elizabeth II should back Black Lives Matter, exclusive polling for Newsweek reveals.
The monarch reduced many in the U.K. to tears when she spoke about the coronavirus pandemic, drawing on her own experiences during World War Two.
However, she has so far stayed silent on Black Lives Matter and no other working member of the Royal Family has spoken out.
Meghan Markle—who stepped back as a senior royal with husband Prince Harry—publicly endorsed the movement earlier this month, following the death of George Floyd on May 25.
A poll of 2,000 U.K. adults found 36 percent opposed an intervention from 94-year-old Elizabeth, including 15 percent who disagreed and 21 percent who strongly disagreed.
Meanwhile 32 percent thought she should speak out, including 13 percent who said they strongly agreed and 19 percent who agreed.
A further 27 percent said they neither agreed nor disagreed, according to the data from an online survey conducted by Redfield & Wilton Strategies for Newsweek last week.
Young people were more likely to believe the queen should back Black Lives Matter, with 52 percent of 18-24-year-olds supporting the statement compared to 14 percent who disagreed.
Among 25-34 year olds, 46 percent agreed while 20 percent disagreed.
By contrast, 50 percent of over-65s said Elizabeth should not speak out, compared to 19 percent who thought she should.
Among 55-64-year-olds, 48 percent thought the queen should stay silent while 23 percent thought she should not.
As for 45-54-year-olds, 38 percent felt she should not back Black Lives Matter while 27 thought she should.
Among the 35-44 bracket, 36 percent agreed while 34 percent disagreed.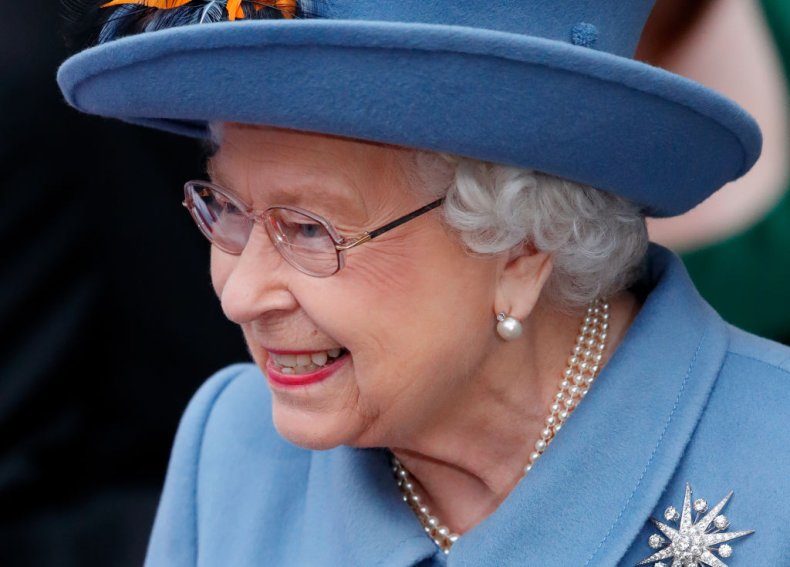 A Newsweek survey on attitudes towards Meghan's Black Lives Matter speech showed a majority in Britain thought she was right to speak out.
The data suggested 49 percent supported her decision while 19 percent did not.
The Duchess of Sussex recorded an emotional video for graduating students of her former all girls high school, Immaculate Heart, at the beginning of the month.
In the footage, she said: "As we've all seen over the last week, what is happening in our country and in our state and in our hometown of LA has been absolutely devastating.
"And I wasn't sure what I could say to you.
"I wanted to say the right thing and I was really nervous that I wouldn't or that it would get picked apart and I realized the only wrong thing to say is to say nothing."
In her coronavirus address, Elizabeth said: "While we have faced challenges before, this one is different.
"This time we join with all nations across the globe in a common endeavor, using the great advances of science and our instinctive compassion to heal.
"We will succeed—and that success will belong to every one of us.
"We should take comfort that while we may have more still to endure, better days will return: we will be with our friends again; we will be with our families again; we will meet again."