UK Election: British Jews to Reject Labour Over Israel Policy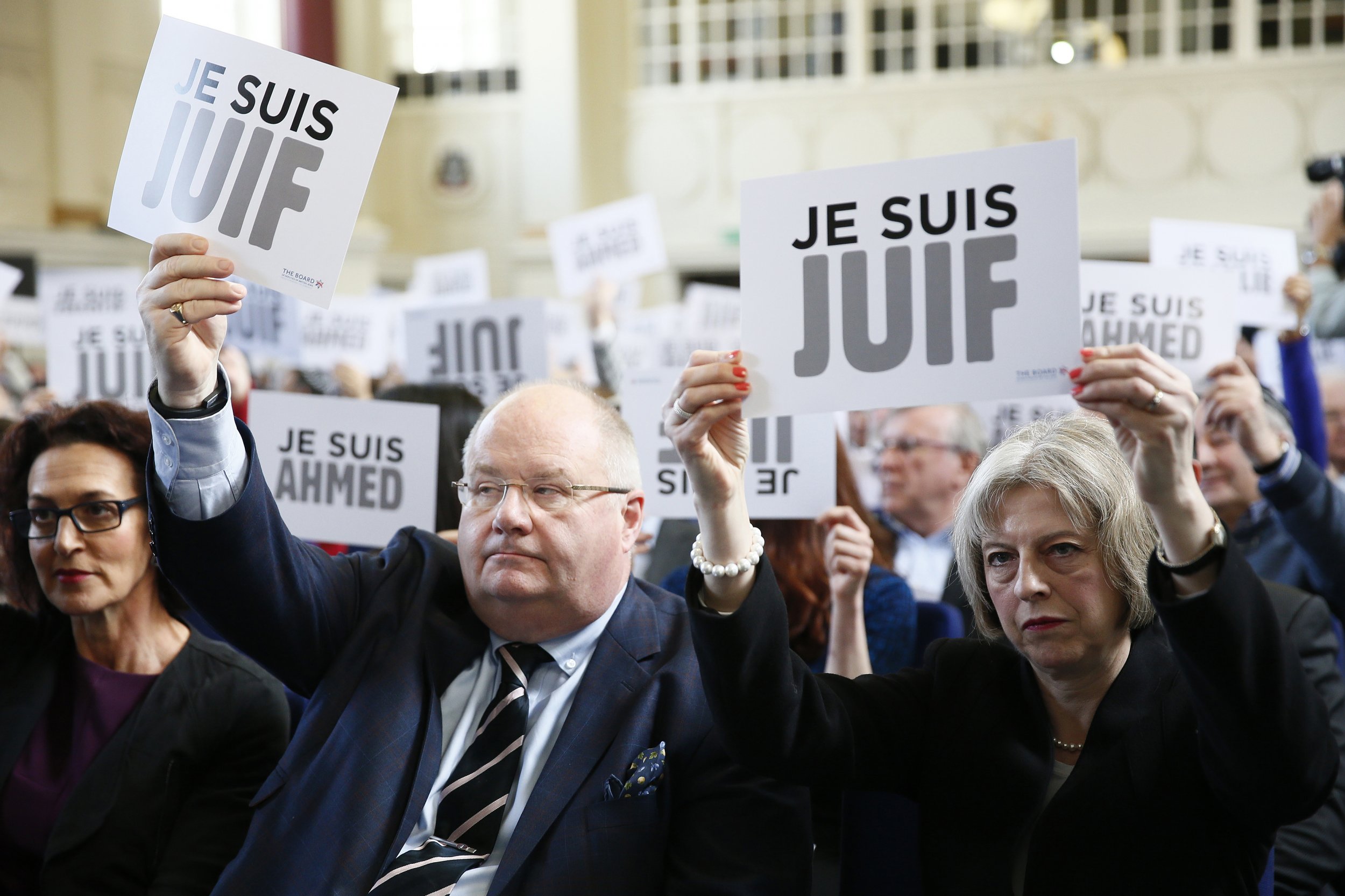 British Jews are overwhelmingly rejecting Britain's opposition Labour Party and instead intend to back the Conservatives in the upcoming general election, largely due to differences in policy over Israel and Palestine.
Almost 70% of Jewish voters said they would back David Cameron's party, which is perceived to have a more pro-Israeli stance, compared to just 22% who would back Labour, led by Ed Miliband, the grandson of Jewish refugees from the second world war.
Labour called for a parliamentary vote on recognising Palestinian statehood in October last year, which ultimately passed with a majority of 274 to 12. Miliband vehemently opposed Israeli incursions into Gaza during last summer's conflict, a position which reportedly cost the party thousands of pounds in lost support from Jewish donors.
Foreign policy towards Israel was a driving factor in influencing Jewish voting intentions, with a total of 73% saying it was an important issue in how they would vote in a poll conducted for UK newspaper the Jewish Chronicle.
Jews in the UK and across Europe feel a special affiliation to Israel as their spiritual homeland and feel threatened by pro-Palestinian statements of politicians, according to Rabbi Menachem Margolin, director of the European Jewish Association.
"Jewish people in Europe are Europeans, they belong to Europe, but at the same time, when they see Europe shaking with so many problems, they feel that the only country that will do everything possible to secure their lives is the state of Israel," says Margolin.
"When Jews see politicians who keep supporting the Palestinian side and don't care about the facts - they believe the politicians are thinking more about their own interests."
The Conservative party has a strong pro-Israeli affiliate, the Conservative Friends of Israel, which has around 2,000 active members. Cameron recently congratulated Israeli prime minister Binyamin Netanyahu on winning a second term in office while expressing Britain's support for a two-state solution.
The prime minister's perceived pro-Israel stance has evidently influenced Jewish voting intentions - 65% of those surveyed said the incumbent prime minister had the best approach towards Israel and the Middle East compared to just 10% for his Labour opponent, despite Miliband's well-publicised Jewish background. Furthermore, 64% backed Cameron as having the best attitude towards British Jewry compared to 13% in favour of Miliband.
Margolin declines to express support for a particular party in the forthcoming election but says he is unsurprised that foreign policy concerning Israel is such a big issue, since "Jewish people always dream to one day return to their homeland".
The UK has a Jewish population of around 290,000, less than 1% of the total population. The poll surveyed 500 Jews in the UK over the past week.