UK Election: Labour's Non-Dom Tax Pledge Will 'Raise a Billion a Year'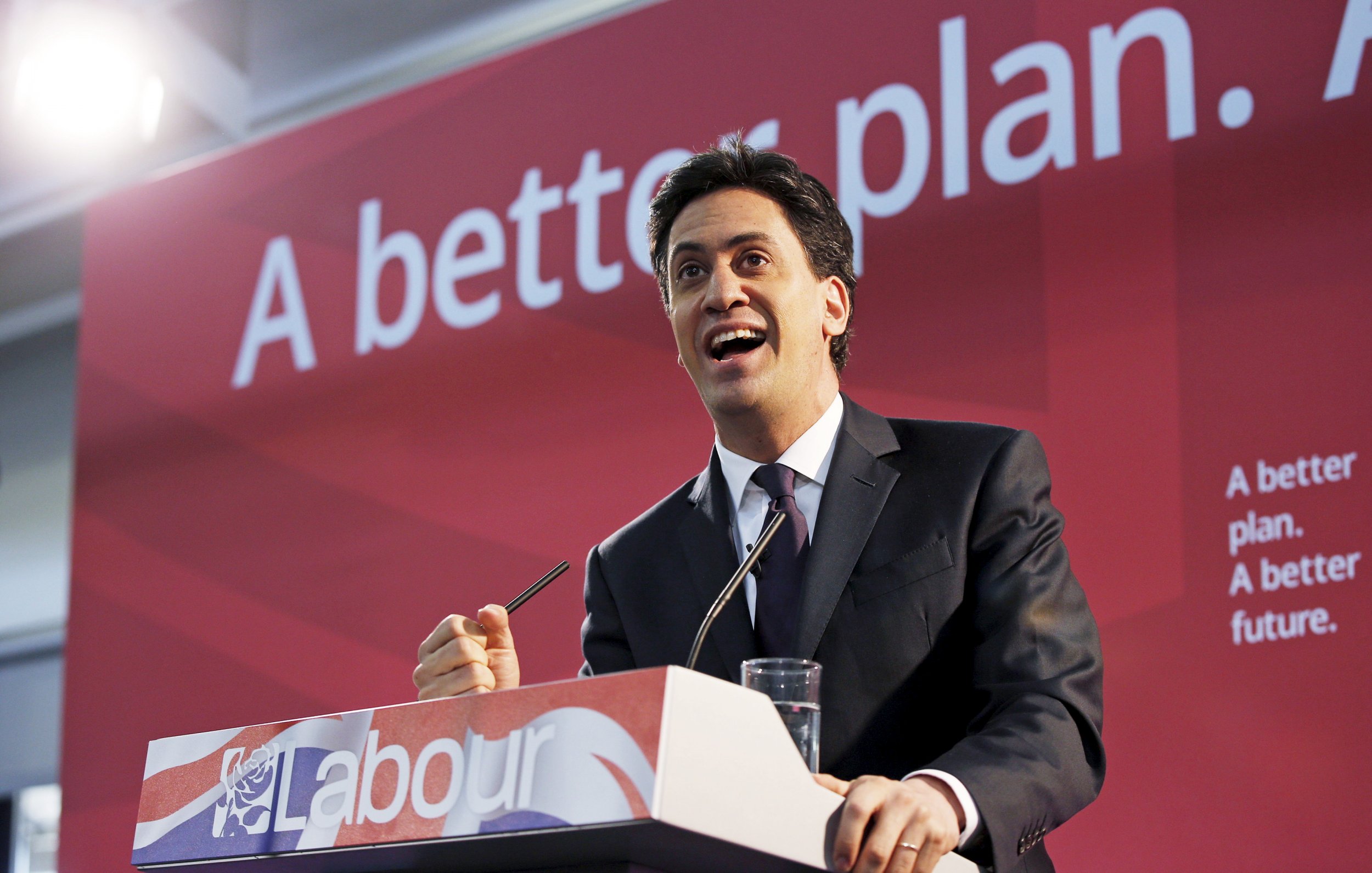 British opposition leader Ed Miliband's plan to scrap the colonial non-domicile tax status if Labour is voted into power at the May 7 general election, would raise an extra £1 billion a year for the UK treasury, a prominent tax expert has estimated.
In a speech at the University of Warwick on Wednesday, the Labour Party leader said that the law, which allows UK residents whose permanent home is abroad to avoid paying tax on their foreign income, was "indefensible" and effectively rendered Britain "an offshore tax haven" which benefited a "few people at the top".
"There are people who live here in Britain like you and me, work here in Britain like you and me, are permanently settled here in Britain, like you and me, were brought up here, but just aren't required to pay taxes like you and me," he said.
Richard Murphy, prominent tax expert and director of Tax Research UK, who was part of the team who briefed Miliband's advisors on the implementation of the policy, along with tax lawyer Jolyon Maugham now estimates that the abolition of the tax status would net Britain an extra billion pounds every year.
"We think it will raise around a billion out of a potential maximum revenue of four billion," he says. "All of the fears that non-doms will leave are highly unlikely to be true, for two reasons: a) they might become non-resident but keep a house; b) a second category of non-doms who work here. They can't move their jobs overnight so they are going to stay because this is where their job is."
"This also would include hedge fund managers but there aren't many places where hedge fund managers can work, there's only London or New York and New York is a worse place to be taxed than London," he added. "So we're not going to see a flood of people leaving the country, it is therefore going to raise money without a doubt."
Murphy previously estimated in 2007 that the abolition of the tax status could raise £4bn but has revised this estimate to account for "behavioural changes", tax evasion and avoidance, and some people leaving the country or dropping their status to that of a non-resident (someone who spends less than 90 days in the country).
Shadow chancellor Ed Balls said that the decision to axe the status would earn Britain "hundreds of millions of pounds" if Labour is elected into power in the upcoming May election. However, he was criticised by the ruling Conservative Party for comments made in an interview in January in which he said that it "would end up costing Britain money because there will be some people who leave the country".
Current chancellor George Osborne said that he agreed with Balls's earlier statement that abolishing the tax status would cost Britain money and described the announcement as a "gaffe" that demonstrated Miliband's "chaos and incompetence".
"This is a complete shambles from Ed Miliband. He has announced a policy on non-doms that has already completely unravelled," he said. "Ed Balls has admitted that abolishing non-dom status will cost Britain money. It is a classic example of the confusion and the economic chaos you get with Ed Miliband."
Notable non-domicile residents of Britain include well-known figures such as Russian tycoon and owner of Chelsea Football Club Roman Abramovich, steel magnate Lakshmi Mittal and entrepreneur James Caan. There are 116,000 non-doms in Britain who pay zero tax on their foreign earnings because themselves, or their father or grandfather, consider another country their permanent home.
In reaction to the Labour announcement, other British political parties repeated their stances on the issue. UKIP leader Nigel Farage said it would raise fees for people to maintain the non-dom status, which currently sits at £30,000.
While, the Liberal Democrats said the "vast majority" of non-doms spent less than five years in Britain and therefore would not be affected by Labour's change in policy, which is expected to include a grace period of five years, according to the Guardian.