UK's Green Party Calls for 'Revolution' in Manifesto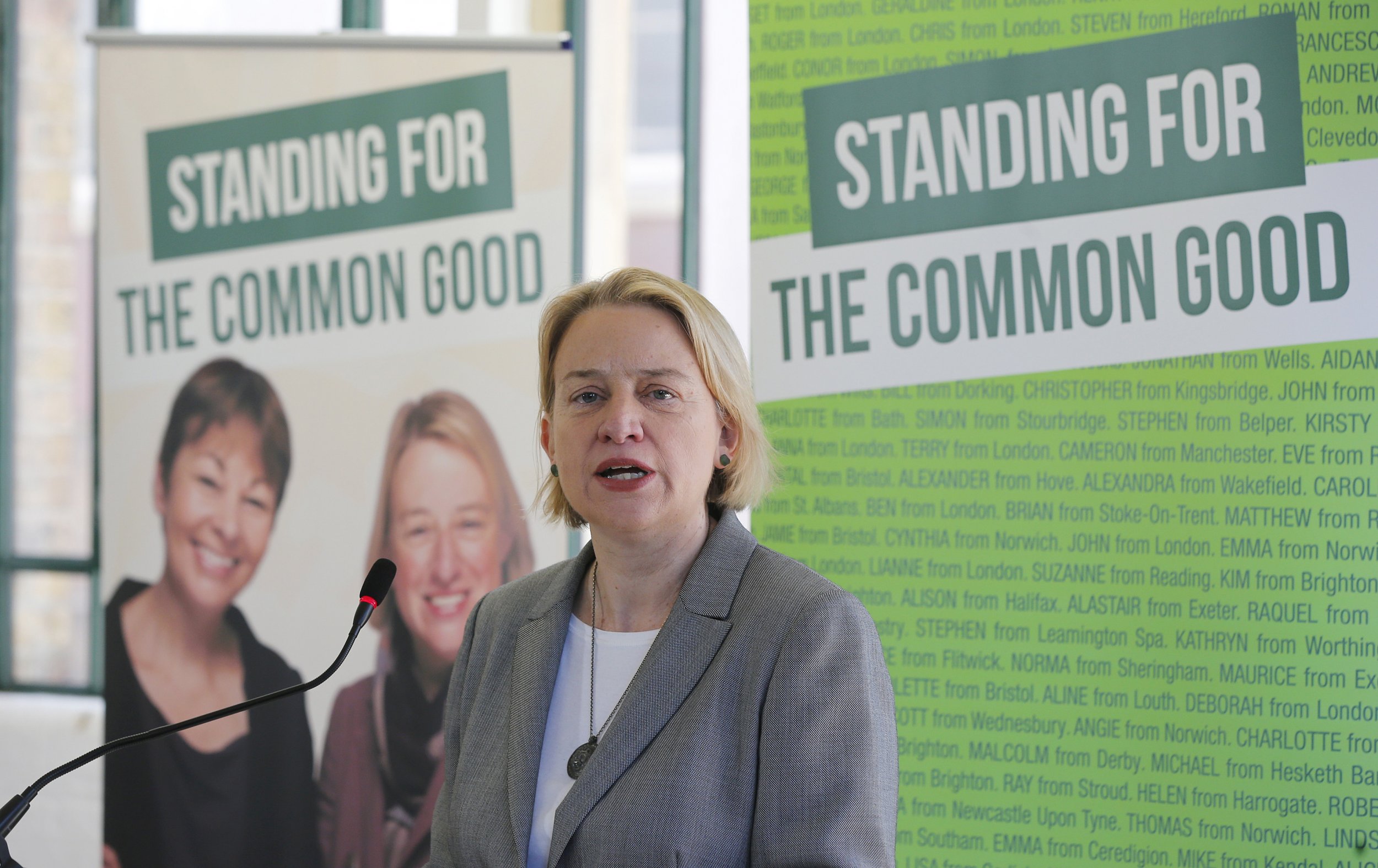 The UK Green Party has called for a "peaceful political revolution" and announced plans to end university tuition fees and cancel all student debt, rid the country of its nuclear deterrent and to invest £85bn into an public environmental program as it launched its manifesto ahead of the general election next month.
With an unsurprising emphasis on left-wing, anti-austerity and environmental policies, the manifesto also sets out plans to limit the highest wage in any organisation to 10 times that of the lowest wage, and to pay for a number of their expensive pledges with tax hikes for the richest and a Robin Hood tax on financial transactions.
In striking contrast to the fiscally sober manifestos from the Labour and Conservative parties, who emphasised their economically responsible plans, the Greens call for an end to austerity, and lambast a form of government in which "private interests have ruled the roost for too long".
Launching the 84-page manifesto today in London, Green Party leader Natalie Bennett called it her party's "genuine alternative to our tired, business as usual politics."
The document, titled For the Common Good, calls for an end to austerity measures and for government spending to increase to half of national income.
University tuition fees would be abolished, costing around £8bn a year, and all student debt cancelled, which the party estimates currently stands at £30bn.
They party want to raise the minimum wage to £10 an hour by 2020, which it says would amount to a living wage, bettering Labour's manifesto promise of £8 an hour by 2020. And it set out some of the ways it could fund these expensive ideas - through a 'Robin Hood' tax on financial transactions, introducing a 2% wealth tax on the richest 1%, introduce a tax-dodging bill, and raise the top rate of tax to 60p on the pound.
The Greens vow to crack down on excessive pay, for example pledging the "10:1 ratio" to ensure no employee makes more than 10 times the lowest paid employee in an organisation.
On defence, the party would get rid of Britain's nuclear deterrent Trident, and promote peaceful narratives with other nations. Decommissioning the UK's nuclear armaments would save £100bn over 30 years according according to the party. The Conservatives have promised to renew the Trident submarine system, as have Labour - but the Conservatives have suggested the renewal would be in doubt if Labour form a coalition government with the Scottish National Party, which is against the renewal of Trident.
On the climate, the Greens pledge an £85bn public program of renewable energy, flood defences and home insulation - in which £45bn will be spent over the next five years on insulating nine million homes, creating 100,000 jobs in the process.
The Conservatives also launched their manifesto today, leading on extending the right to buy, first introduced by Margaret Thatcher in 1980, in which tenants in social housing can purchase their home at a heavy discount.
This flagship policy would allow tenants of housing associations to tenants of housing associations, which are non-profit private organisations that provide low-cost housing. Pledges to keep minimum wage workers out of tax as well as eliminating the deficit by the end of the next parliament were also included.