U.K. Election Polls Latest: Did London Attack Hurt Theresa May, Conservatives?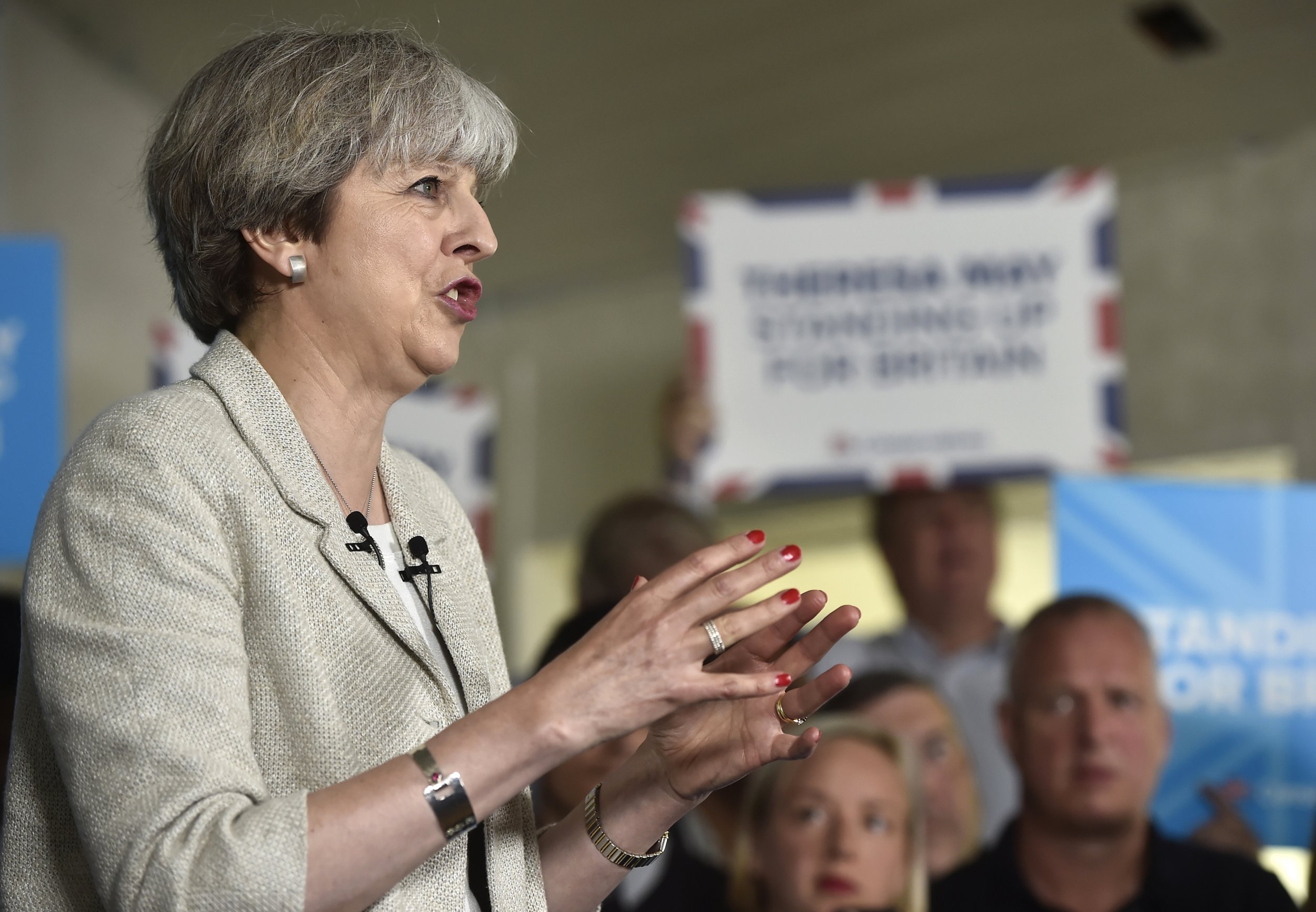 Two days removed from the attacks in London that left seven people dead and scores injured, British prime minister and Conservative Party leader Theresa May continues to lose ground and potential parliamentary seats ahead of Thursday's election, Reuters reported, citing poll results released Monday.
The attack may not be the definitive reason for the apparent loss of support. May and the Conservatives, who some polls had previously predicted would retain its majority, have instead seen a slow decline in expected electoral support since she surprisingly called for the election April 18.
According to polling company YouGov, May's Conservatives are on pace to claim 305 seats, 21 shy of the 326 necessary for a majority in Parliament. Prior to the attack Saturday, YouGov said the Conservatives would win 308 seats.
But before May called for the election nearly two months ago, the Conservatives already held a 330-seat majority. She and the Conservatives evidently believed they could build on that majority, with The Independent's poll average since mid-April indicating a lead drop from 17.8 points to less than 10.
Experts previously believed Conservatives, or Tories, could snatch 56 seats from the Labour Party to build a 200-seat lead and take advantage of U.K. Independence Party's (UKIP) dramatic slip from roughly 10 percent support to 4.2, according to The Independent. In the U.K., there are 650 total seats in the House of Commons, and May was hoping to expand her party's control of the chamber by widening the Conservatives' majority. In contrast, Labour had only 229 seats before the election was called.
In turn, Labour has seen its number of potential seats increase as the Conservatives lose ground in the polls. YouGov found Labour was in line for 268 seats Monday, an increase of seven from Saturday's results and 39 more than it held previously.
May responded Sunday to the attacks, conducted by three men on London Bridge and at Borough Market with a speeding van and hunting knives, by calling for change following an emergency meeting with her security cabinet in the morning. The Islamic State militant group later took responsibility for the attack, the third of its kind in the U.K. following the bombing in Manchester nearly two weeks ago and another car attack in March that killed four.
"Everybody needs to go about their lives as they normally would," May said. "Our society should continue to function in accordance with our values. But when it comes to taking on extremism and terrorism, things need to change."
May's Conservatives, as well as Labour but notUKIP, the party behind last summer's "Brexit" referendum, said they would suspend campaigning in a sign of respect for the victims.Still, Labour said it would only cease election work for less than a day while May said Thursday's election would still take place.