U.K. Enters Three-Tier Lockdown Despite Conservative Revolt
The British prime minister has survived his biggest Conservative rebellion yet in order to implement England's new national tier system for COVID restrictions.
Boris Johnson faced deep embarrassment as his government's own members of parliament (MPs) continued to lash out against rules that see 99 percent of England put under tough curbs aimed at containing the spread of the virus in the lead up to Christmas. Britain has been Europe's worst-hit country during the pandemic, recording more than 58,000 deaths from some 1.6 million cases.
But as the result of a strict four-week national lockdown in England alongside other restrictions in Scotland, Northern Ireland, and Wales, the U.K.'s latest R number, the average number of secondary infections produced by a single infected person, is estimated to be below one. The national measures in England have "eased the burden on the NHS" and there are signs the infection rate is leveling off, but the PM said: "Despite the immense progress of last four weeks our NHS remains under pressure."
Unlike the national lockdown, under his new tier system "everyone in England will be able to meet others in public parks and gardens" Johnson said, and visits to places of worship and organized sport can resume. "I accept this is not a return to normality," he told the House of Commons. "What we can't do is remove all the restrictions at once."
Around 50 Conservative MPs were predicted to come out against the government but a larger number appeared to have rebelled in a vote to approve the tier system. The vote was passed by 291 to 78 and, Labour whips say, 56 Conservatives voted against the government. The opposition Labour party announced in a dramatic twist on the eve of the Commons clash that for the first time during the pandemic, it would not support the government. Instead, Labour leader Keir Starmer said the party would abstain from voting before Downing Street accused him of "playing politics".
Johnson opened a debate on the tier rules by announcing a new £1,000 one-off payment for all of England's "wet pubs" that serve alcohol without food and will be forced to close under tier two and three, in a bid to appease rebel Conservatives who have hit out at the further hit to the hospitality industry.
In tier one, pubs, bars, and restaurants will be allowed to operate table service only and must stop taking orders at 10 pm, with a curfew of 11 pm. Indoor venues such as cinemas, theatres, and bowling alleys are allowed to stay open. The "rule of six" will allow a maximum of six people from different households to meet up.
In tier two, indoor venues can open with social distancing and limits of 50 percent capacity or 1,000 people. Mixing with people indoors from other households is not allowed, although the rule of six will apply outdoors. Pubs and bars must close unless operating as restaurants.
In tier three, the toughest tier, hospitality venues must close, with only delivery and takeaway allowed and there can be no mixing of households, indoors or outdoors.
Johnson faced a mutiny from MPs who have argued they were leaving England's lockdown under harsher restrictions than when they entered it, despite transmission rates falling. Others questioned the evidence that led to different tiers. The anti-lockdown Covid Recovery Group (CRG), made up of Conservative backbenchers, has described the tier system as "authoritarianism at work".
The government published its impact assessment - the evidence for the decision to split the country into three levels of lockdown - just hours before MPs were asked to vote on the rules. But many had already confirmed their decision to rebel against the government, and others dismissed the assessment as inadequate and unconvincing.
Sir Graham Brady, the chair of the influential 1922 Committee of Tory MPs, said he would vote against the measures which he described in a column for the Daily Mail as "riddled with contradictions and unsupported by compelling scientific evidence."
He said the restrictions "will cause immense further damage to the economy, cripple our civil liberties and worsen the nation's health" adding that he feared they will do "more harm than good".
Debating ahead of the vote, Brady said there was "no serious" attempt to answer the question of the economic harm inflicted by the restrictions in the impact assessment and he, therefore, had "no choice but to oppose" them.
Conservative MP and former cabinet minister Damian Green, who represents Ashford, in Kent, which is set to go into tier three, conceded that the government was forced to make "extremely tough choices" during the pandemic but said he would vote against the tier restrictions as they are "draconian and illogical".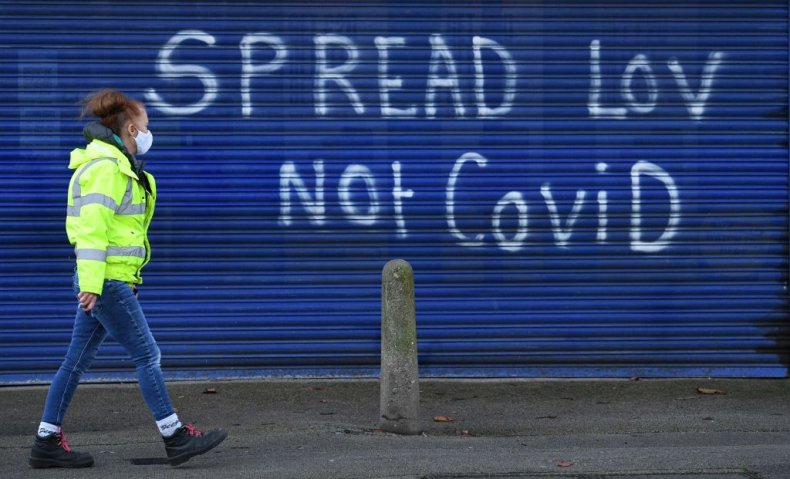 "We need to start bringing balance to this debate and make sure we aren't prescribing a cure that is worse than the disease itself," Green wrote in an opinion piece in The Times.
Labour abstaining threw Johnson a lifeline, meaning that even with the Tory revolt his tier measures would pass the vote. Announcing his decision to order Labour MPs to abstain, Starmer said: "Coronavirus remains a serious threat to the public's health and that's why Labour accept the need for continued restrictions...however, I remain deeply concerned that Boris Johnson's government has failed to use this latest lockdown to put a credible health and economic plan in place."
Health Secretary Matt Hancock issued an eleventh-hour plea to rebels to back down as he closed a Downing Street news conference on the eve of the vote. "I would urge all MPs right across the House to vote for the tiered system," he said, warning it would be the "best way" to avoid a third lockdown.
While the PM may have won the fight on tiers, the long-term COVID battle rages on. Hopes of a vaccine getting regulatory approval by the new year may have bought him some time, Johnson will have to find a way to keep his MPs on side until spring next year, when experts say the tier system may be able to ease. It's likely to be a long, cold, winter for everyone.