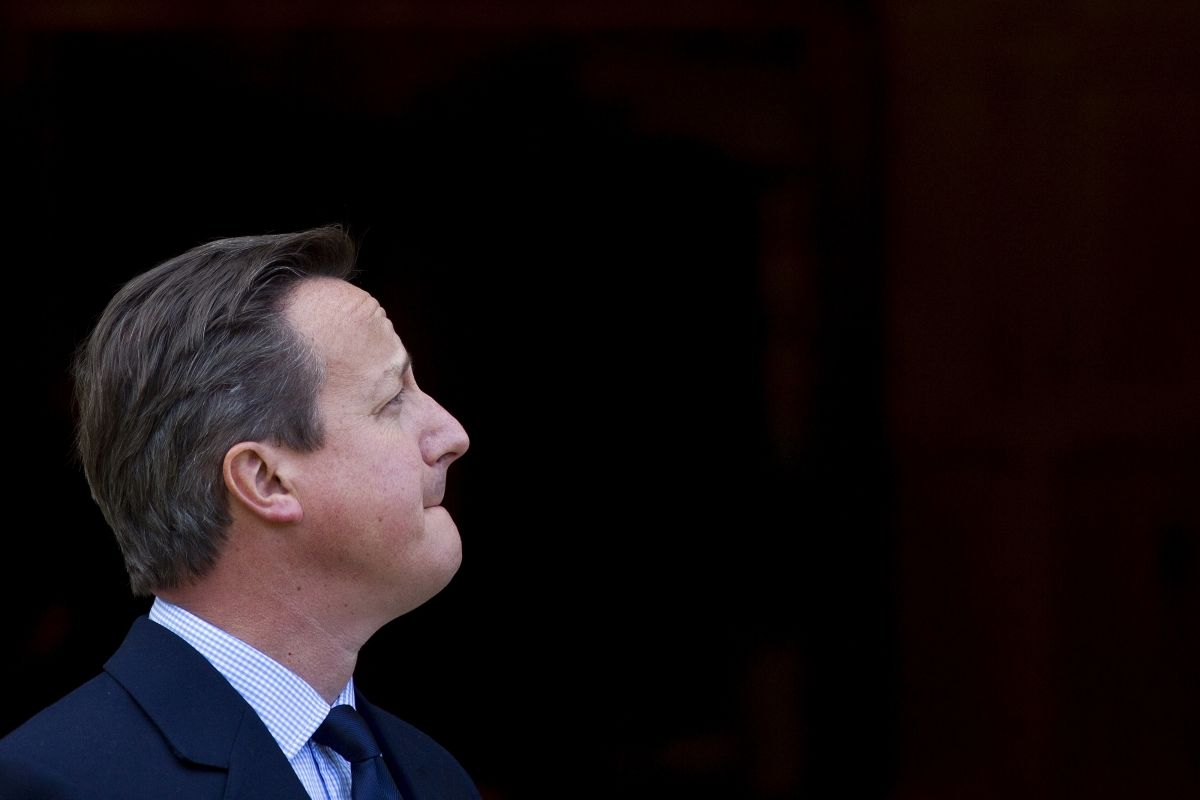 British parents will be now able to request the cancellation of the passports of their older teenage children if they have fears that they are being radicalized and might travel abroad to join a militant group, Prime Minister David Cameron will announce on Monday.
Parents in the U.K. already have had the ability to request the cancellation of the passports of their children aged under 16, a measure that Cameron's office said has been used a number of times, according to the BBC, The new proposals extend the measure to children aged 17 and under.
The aim of this extension is to prevent teenagers traveling to join militant groups, particularly in Iraq and Syria, such as the Islamic State militant group and Al-Qaeda-linked groups such as the Nusra Front.
"The government's new 'Counter-Extremism Strategy' is a clear signal of the choice we have made to take on this poisonous ideology with resolve, determination and the goal of building a greater Britain," Cameron will say in his speech, Reuters reported.
"And a key part of this new approach is going further to protect children and vulnerable people from the risk of radicalization by empowering parents and public institutions with all the advice, tools and practical support they need."
Cameron is also expected to announce that any British national with a conviction for extremist activity will be outlawed from working with children.
On Sunday, Cameron announced an extra 5 million pounds ($7.72 million) in funding for moderate Muslim groups and charities identified as attempting to prevent the spread of radical Islamist "poison" in British communities.
Writing in The Times of London on Monday, Cameron said that radical Islamists threaten Britain's security and its "multi-racial, multi-faith democracy" and pledged to confront them "wherever we find them."
"Today, we publish our counter-extremism strategy," Cameron wrote. "It sets out our plan to tackle this poison on every level: to counter the ideology that underpins it; to take on both the violent and nonviolent parts of the creed; to empower the mainstream voices that are too often drowned out; and to tackle the alienation and segregation that can allow extremist narratives to take root."
But the Muslim Council of Britain said that the government's new strategy risks being counter-productive and could estrange Muslims in the U.K.
"Today's 'one nation' counter-extremism strategy continues down a flawed path, focusing on Muslims in particular, and are based on fuzzy conceptions of British values," the group said in a statement. "It risks being counter-productive by alienating the very people needed to confront Al-Qaeda or Daesh-related terrorism: British Muslim communities."
Since the Syrian civil war began in 2011, between 500-600 British nationals have travelled to join radical Islamist groups in Syria and Iraq, figures from the International Center for the Study of Radicalization and Political Violence (ICSR) showed in January.
In 2015 so far, there have been 338 counter-terror arrests in Britain, with 56 of those arrested younger than 20-years-old, according to police figures seen by Reuters.