U.K. Far-right Activist Tommy Robinson Denied Visa for $1 Million U.S. Speaking Tour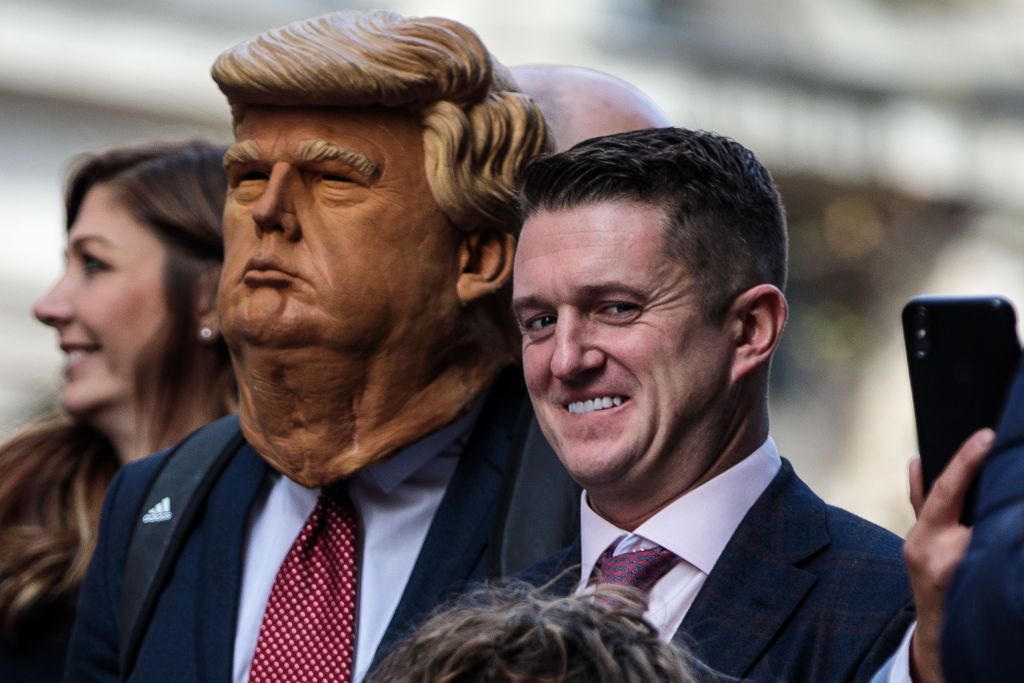 British far-right activist Tommy Robinson has not been granted a U.S. visa in time to attend a meeting with Republican lawmakers in Washington this week, an organizer of the meeting said Monday.
Robinson, whose real name is Stephen Yaxley-Lennon, is the former leader of the Islamophobic groups English Defence League and Pegida UK, both of which have been involved in violent demonstrations.
He has a string of criminal convictions.
He is currently on bail after being charged with contempt of court for broadcasting on social media outside a court. Prosecutors said the stunt could have resulted in the collapse of a trial of a gang of men accused of sexually abusing girls.
Robinson was jailed in England in 2013 after using a passport under another person's name to travel to the U.S.
A State Department spokesperson told Reuters that U.S. law prohibits the agency from discussing individual visa cases.
He had been invited to the U.S. by Daniel Pipes, president of U.S. neo-conservative think tank theMiddle East Forum (MEF), and the David Horowitz Freedom Center.
According to U.K. anti-fascism charity Hope not Hate, Robinson had been set to earn around $1.2 million from his U.S. trip.
"The inevitable media coverage that will surround the visit will no doubt lead to an increase in his already significant monthly donations from America," Hope not Hate researcher Joe Mulhall told The Guardian in October.
"We believe that, should he be allowed to enter the U.S. for this event, he stands to make in the range of £1m in donations with the potential for much more. America offers the opportunity for further large-scale investment in Lennon."
After Robinson was jailed for contempt of court in May, his case was championed by U.S. right0wing populists. The MEF donated to Robinson's legal fees and former White House chief strategist Steve Bannon lauded Robinson in a heated exchange with a British radio producer in July. Robinson's case has been referred to the attorney general after his prison sentence was quashed in August.
Pipes told Reuters that Robinson recently applied for a visa at the U.S. Embassy in London but now realizes it "will take a while" for him to be allowed into the country. He told the news agency that he remains optimistic that Robinson will be granted a visa at a later date.
Robinson had been due to speak at an event on Wednesday focused on Islam, which seven Republican members of Congress had also been scheduled to attend.
Fifty-five British lawmakers from both major political parties recently wrote to U.S. Secretary of State Mike Pompeo requesting that Washington ban Robinson from visiting the U.S. They said they were concerned he would use a U.S. visa to launch a fundraising tour in the country.