U.K. Warns Gay Travelers About North Carolina, Mississippi 'Anti-LGBT' Laws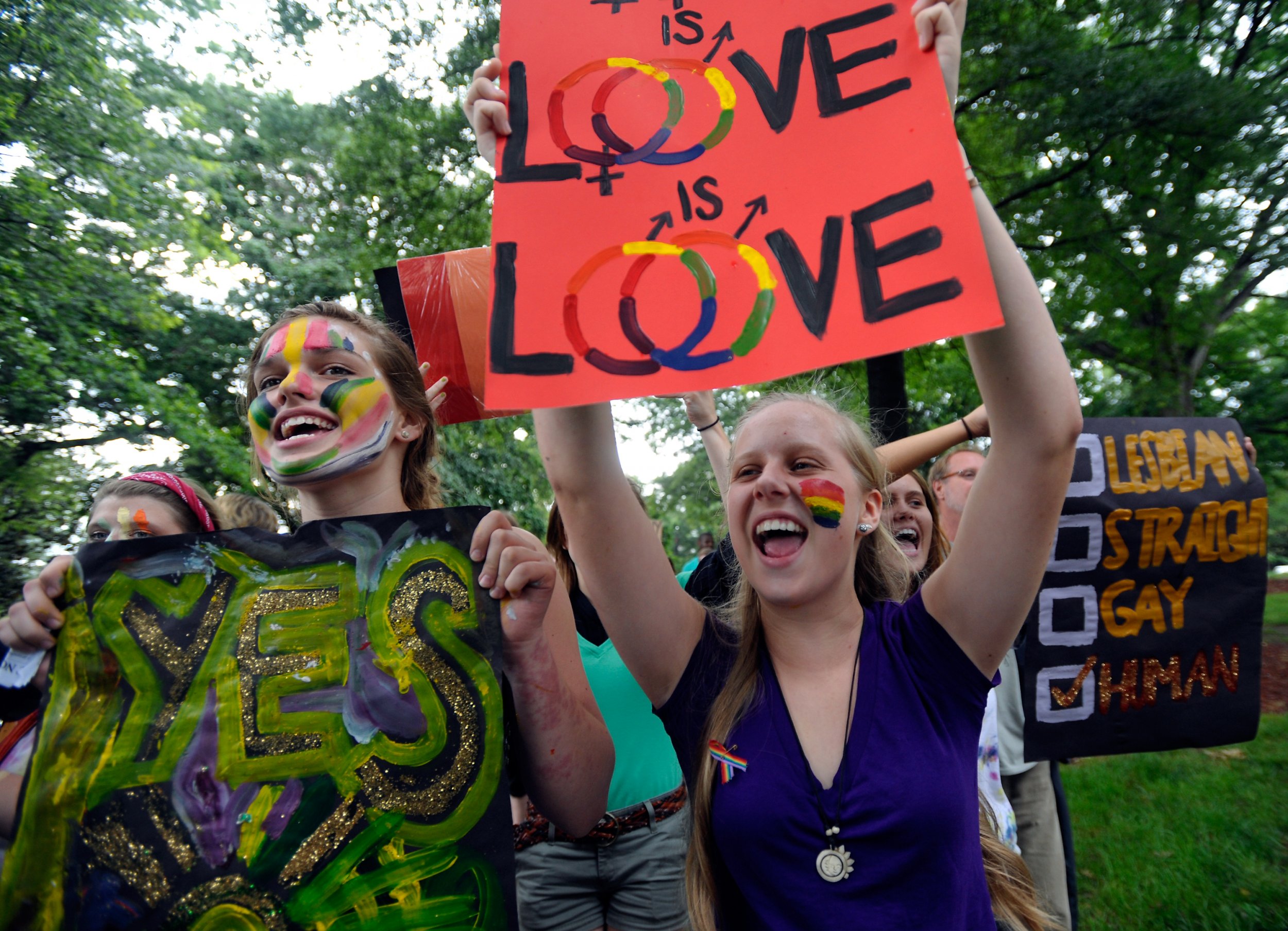 The U.K. Foreign Office has warned LGBT travelers to be careful in North Carolina and Mississippi after the U.S. states introduced "anti-gay" laws.
Posted on the official government website on Tuesday, the updated travel advice states: "The U.S. is an extremely diverse society and attitudes towards LGBT people differ hugely across the country.
"LGBT travelers may be affected by legislation passed recently in the states of North Carolina and Mississippi. Before traveling please read our general travel advice for the LGBT community. You can find more detail on LGBT issues in the U.S. on the website of the Human Rights Campaign."
House Bill 2 (HB2) was passed by North Carolina's government in March, overturning a Charlotte city ordinance that sought to extend rights to the LGBT community, including allowing transgender residents to use the bathroom of the sex they identified with.
HB2, signed into law by Governor Pat McCrory, blocks local governments from enacting laws with anti-discrimination protections for LGBT people, and requires transgender people to use bathrooms that match with their biological sex, even if doing so violates their gender identity.
The American Civil Liberties Union, ACLU of North Carolina, Lambda Legal and Equality North Carolina have brought a legal challenge in federal court against the law.
In Mississippi, critics said the Religious Liberty Accommodations Act (HB 1523) would allow almost any person or organization to use religion to justify discrimination against LGBT Mississippians at work, at school and in their communities.
Ty Cobb, director of U.S.-based Human Rights Campaign Global, said it was "frightening and embarrassing" that the U.K. has warned its citizens of the risks of travelling to two southern states.
"It is now more clear than ever that these terrible measures are not only harming individuals and taking an economic toll on the states, but are also causing serious damage to our nation's reputation, and the perceived safety of LGBT people who travel here," he said in a HRC blog.
Among the advice for LGBT Britons traveling abroad: "Exercise discretion" in rural areas and avoid "excessive physical shows of affection" in public.
"Some hotels," the U.K. government also warns, "especially in rural areas, won't accept bookings from same sex couples—check before you go."
The Foreign Office includes a link to a world map produced by the International Lesbian, Gay, Bisexual, Trans and Intersex Association that highlights countries with legislation targeting LGBT people.
Among the countries highlighted in red on the map are Turkmenistan, Pakistan, Nicaragua, as well as much of northern Africa and the Middle East.