Prime Minister Theresa May Accuses Brussels Of Meddling in U.K. Election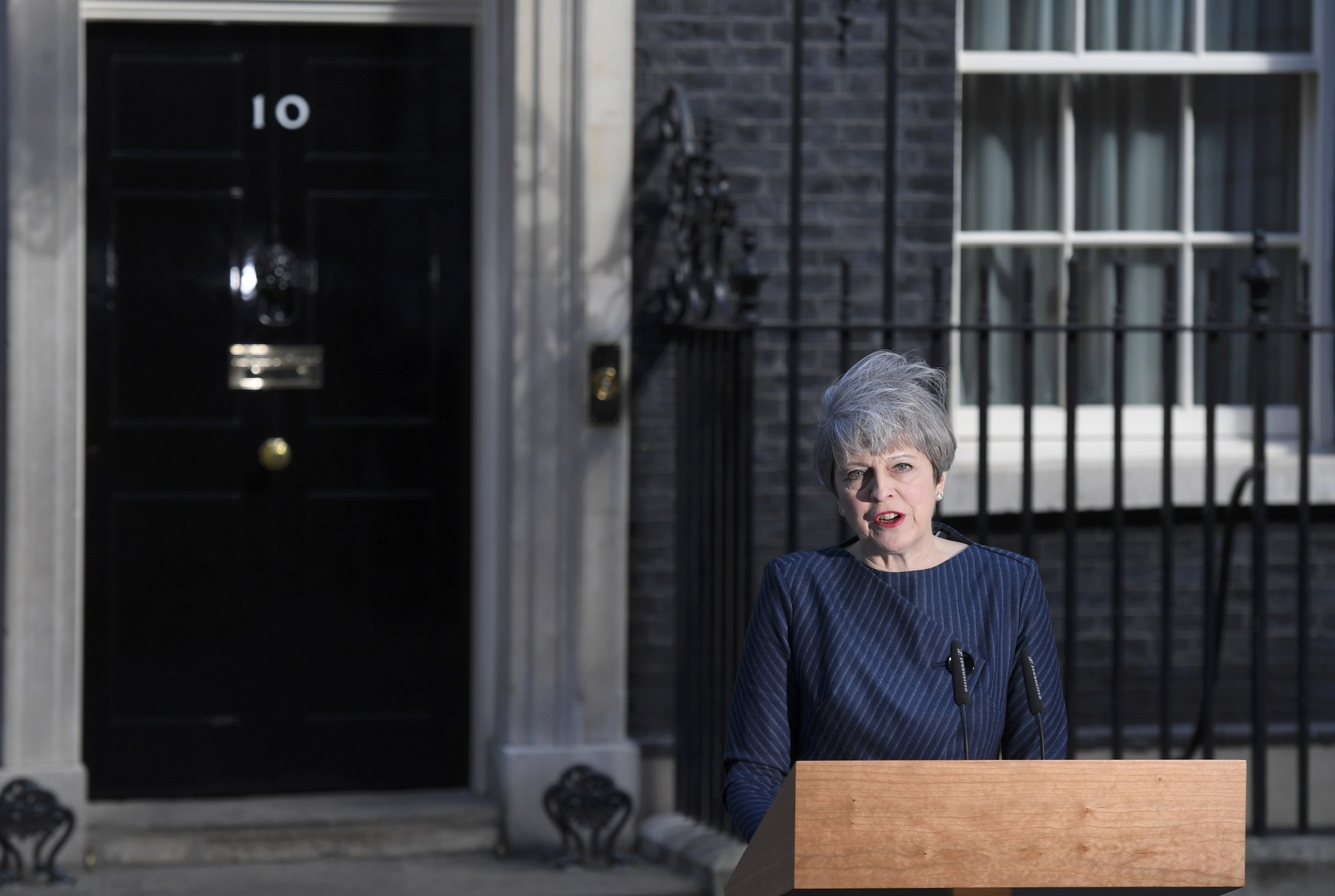 British Prime Minister Theresa May has turned her fire on Brussels, accusing continental European politicians of meddling in the upcoming U.K. general election.
Speaking outside her office at Downing Street in London on Wednesday, May said EU politicians had made a series of interventions into the debate on upcoming Brexit negotiations "deliberately timed" to influence the result of the vote.
"Britain's negotiating position in Europe has been misrepresented in the continental press," May said. "The European commission's negotiating stance has hardened. Threats against Britain have been issued by European politicians and officials. All of these acts have been deliberately timed to affect the result of the general election that will take place on June 8."
Britain, she said, "means no harm to our friends and allies on the continent.
But, May added, "the events of the last few days have shown that , whatever our wishes, and however reasonable the positions of Europe's other leaders , there are some in Brussels who do not want these talks to succeed. Who do not want Britain to prosper."
The incendiary comments follow a week in which the gulf between the British and European negotiating positions on Brexit has been laid bare.
A meal between May, her Brexit secretary David Davis and Brussels officials last week went badly, according to a widely-read report in the German newspaper Frankfurter Allgemeine Zeitung .
Earlier Wednesday, EU chief negotiator Michel Barnier spelled out the bloc's stance ahead of talks on Britain's departure. Points likely to result in clashes included a demand that the EU's highest court have jurisdiction over the rights of EU citizens living in the U.K. after Brexit.
May said the interventions demonstrated the importance of backing her leadership at the ballot box. "Now more than ever we need to be led by a prime minister and a government that is strong and stable," she said, "Because making Brexit a success is central to our national interest. And it is central to your own security and prosperity."
"If we don't get the negotiation right, if we let the bureaucrats of Brussels run over us, we will lose the chance to build a fairer society with real opportunity for all," May said.
"This Brexit negotiation is central to everything."