U.K. General Election 2017: How to Watch, When to Expect Results and What to Look Out For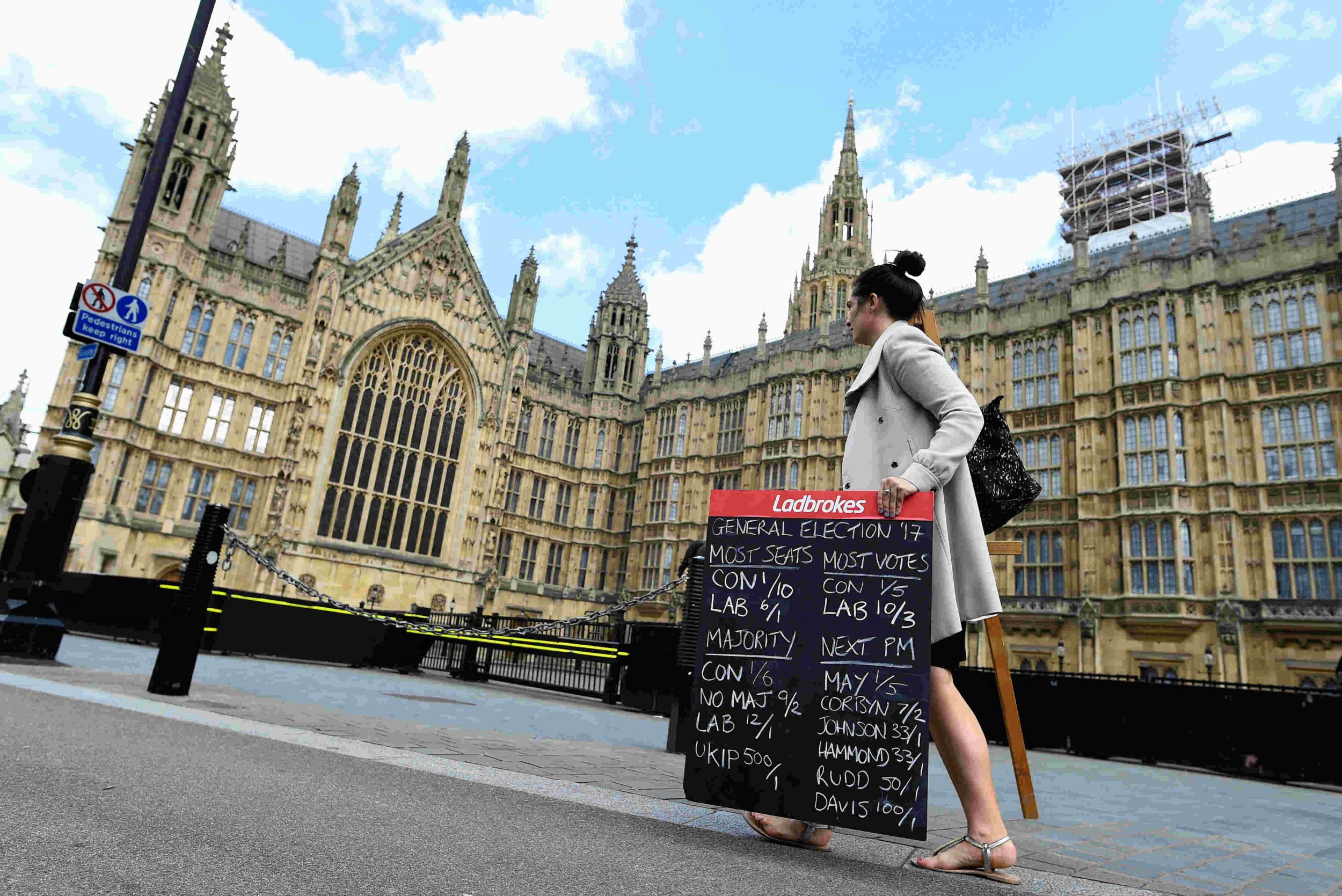 Voting in the U.K. general election takes place Thursday, with polls closing at 10 p.m. U.K. time (5 p.m. ET).
If you're the sort of nerd who wants to follow the results live, here's what you need to know.
Where to watch
Broadcasters the BBC, Sky and ITV are all running live coverage throughout the night. They're available on TV and online in the U.K., but if you're overseas you can watch on the BBC's 24/7 news channel BBC World News, on ITV's Facebook or YouTube, or on the Sky News website.
If you prefer an American take, CNN is running live coverage anchored from London.
If you'd just like to check results online, there's no single official resource to follow during the night: The U.K.'s Electoral Commission will formally publish the results, but not until after the event. Individual local areas may publish their results online, but your best bet is to check news outlets.
Related: Why the U.K. general election is exciting even if you're not British
When we'll get results
British election results come in throughout the night, with each of the 650 parliamentary constituencies declaring results separately.
At 10 p.m. U.K. time (5 p.m. ET) there is an exit poll. It's not always accurate, but in the U.K.'s 2015 general election, when most pollsters got the results wrong, the exit poll was much closer to being correct.
The final seats may not come in until the middle of Friday, but we will know the result well before that. If there is a clear winner, viewers might have a good idea of the result by 3 a.m. U.K. time (10 p.m. ET). If it is close, we could be waiting until around 7 a.m. U.K. time (2 a.m. ET).
In between the close of polls and the results, here are some key highlights to watch out for, which might tell us some interesting information about the future shape of U.K. politics:
Around 1 a.m. U.K. time (8 p.m. ET) results from Wales may start coming in. It's traditionally mostly Labour territory, but the Conservatives have been trying to drum up support there. BBC reporter Emily Maitlis says that if the party gains the seat of Wrexham, in north Wales, it will be an early sign they are doing well.
At more or less 2:30 a.m. U.K. time (9:30 p.m. ET) Nuneaton, England, a key marginal seat, will declare its results. In recent years it has been seen as something of a bellwether, and caused a stir in 2015 when it stayed Conservative, predicting the eventual result.
About 3 a.m. U.K. time (10 p.m. ET) results from Cheltenham and Bath, two western English constituencies, will come in. If the pro-EU Liberal Democrats don't take these, their hopes of a post-Brexit surge may be dashed.
At 5:30 a.m. U.K. time (12:30 a.m. ET) Boston and Skegness, a northern English seat, will declare its result. Hard-right Euroskeptic party UKIP is putting its leader Paul Nuttall forward as a candidate here. If he doesn't take the seat, it will add to the sense that the party is a spent force.
If you want to see Theresa May address the results, she is set to speak at the count in her Maidenhead constituency at 6 a.m. U.K. time (1 a.m. ET).