U.K. General Election Latest Polls: Jeremy Corbyn Closes on Prime Minister Theresa May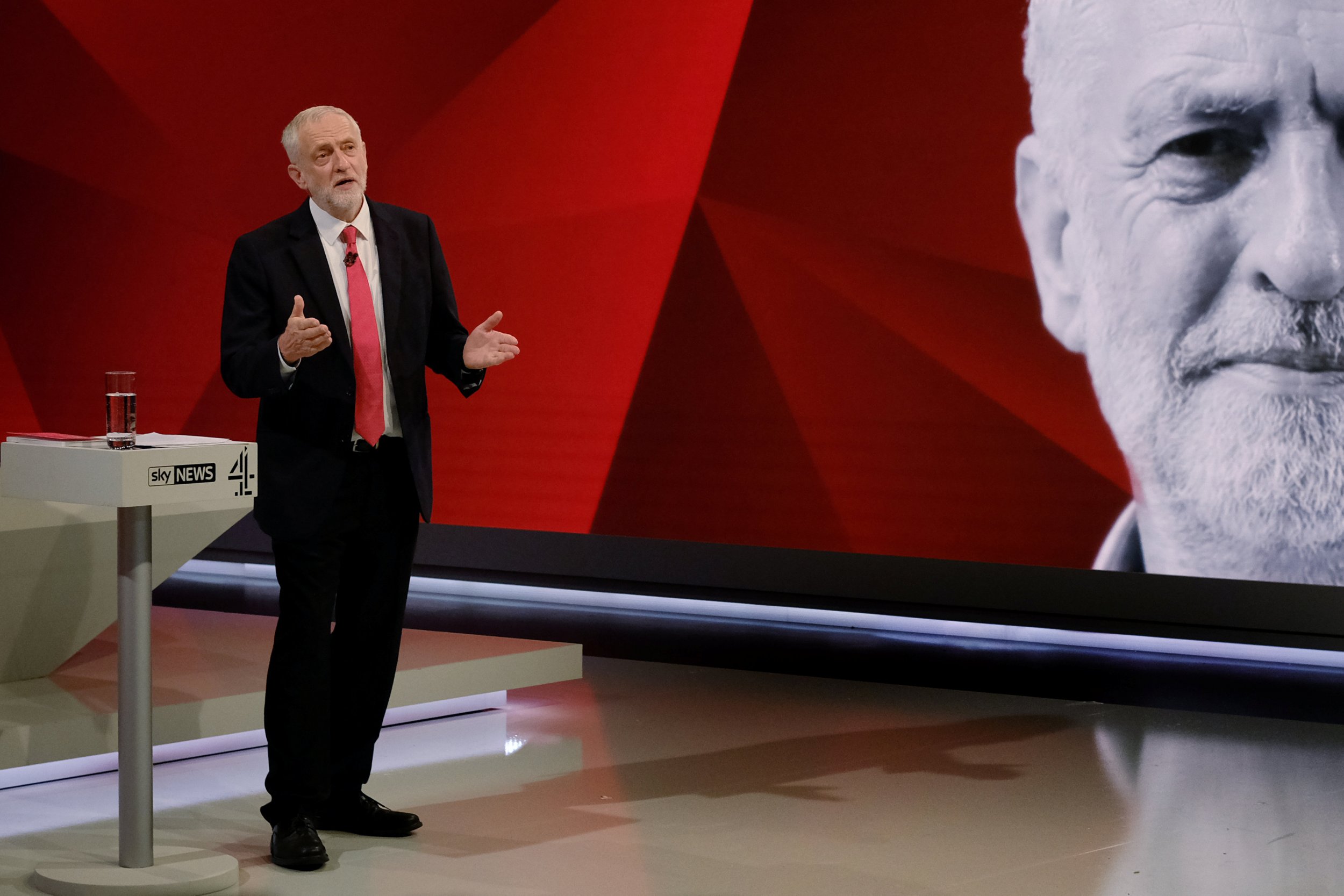 The latest opinion polls ahead of the United Kingdom's general election show a race considerably tighter than was anticipated when campaigning began last month, but with the Conservative Party of Prime Minister Theresa May still holding a healthy lead over Labour.
Related: In Scotland, politicians are using the British general election as a proxy war over independence
When May broke with her previous statements by announcing a snap election for June 8, three years ahead of schedule, it looked as if her Conservatives were set to take a massive majority in Parliament. In some polls, her party had almost twice the vote share as a Labour Party hobbled by in-fighting under leader Jeremy Corbyn.
In polls released since the end of last week, though, the Conservatives' lead was indicated to be down to between six and 12 percentage points. A Sunday Times/YouGov poll of 2,003 British adults conducted between May 25 and May 26 put the Conservatives at 43 percent, with Labour at 36 percent. A smaller sample queried by Survation/Good Morning Britain indicated there were was just a six-point difference.
The gap was larger, at 12 points, in an ICM/The Guardian poll of 2,002 adults between May 26 and May 29, but still down 10 points on a survey from the same pollster just three weeks ago.
No polls have yet been released since Corbyn and May faced questions from a studio audience and a notoriously tough interviewer on live television Monday night. With May refusing to engage in a traditional-style debate, it was the closest the two will get to facing off before the election.
During the interviews, Corbyn was grilled over Labour's manifesto having diverged from many of his long-held principles, including his opposition to Britain maintaining its Trident nuclear deterrent. May, meanwhile, faced tough questioning on her party's changing social care policy and her ability to handle negotiations over Britain's exit from the European Union.
While Corbyn was generally assessed as having performed well, May elicited laughs of derision from the studio audience on more than one occasion. Corbyn, however, had a gaffe of his own Tuesday when being unable to pin the cost of a Labour plan for free child care.
No other party is currently polling in double digits. The Liberal Democrats—the only major party that has said Brexit may not mean Brexit, instead calling for another referendum on any eventual deal to leave the EU—have struggled to gain traction. Led by Tim Farron, the Lib Dems currently lag sit at eight percent support, the same as they picked up in a disastrous showing in 2015.
With its main goal of Brexit having been achieved, the United Kingdom Independence Party (UKIP) has seen its support dwindle from almost 13 percent two years ago to five percent in the latest polls.
The Scottish National Party (SNP), meanwhile, is polling at four percent. Unveiling its manifesto Tuesday, the SNP leader Nicola Sturgeon rolled back on its pledge to hold a second Scottish independence referendum before the summer of 2019, saying instead that it should be held after the Brexit process is complete.