U.K. General Election 2017 Final Polls, Odds Before Britain Decides on May Vs. Corbyn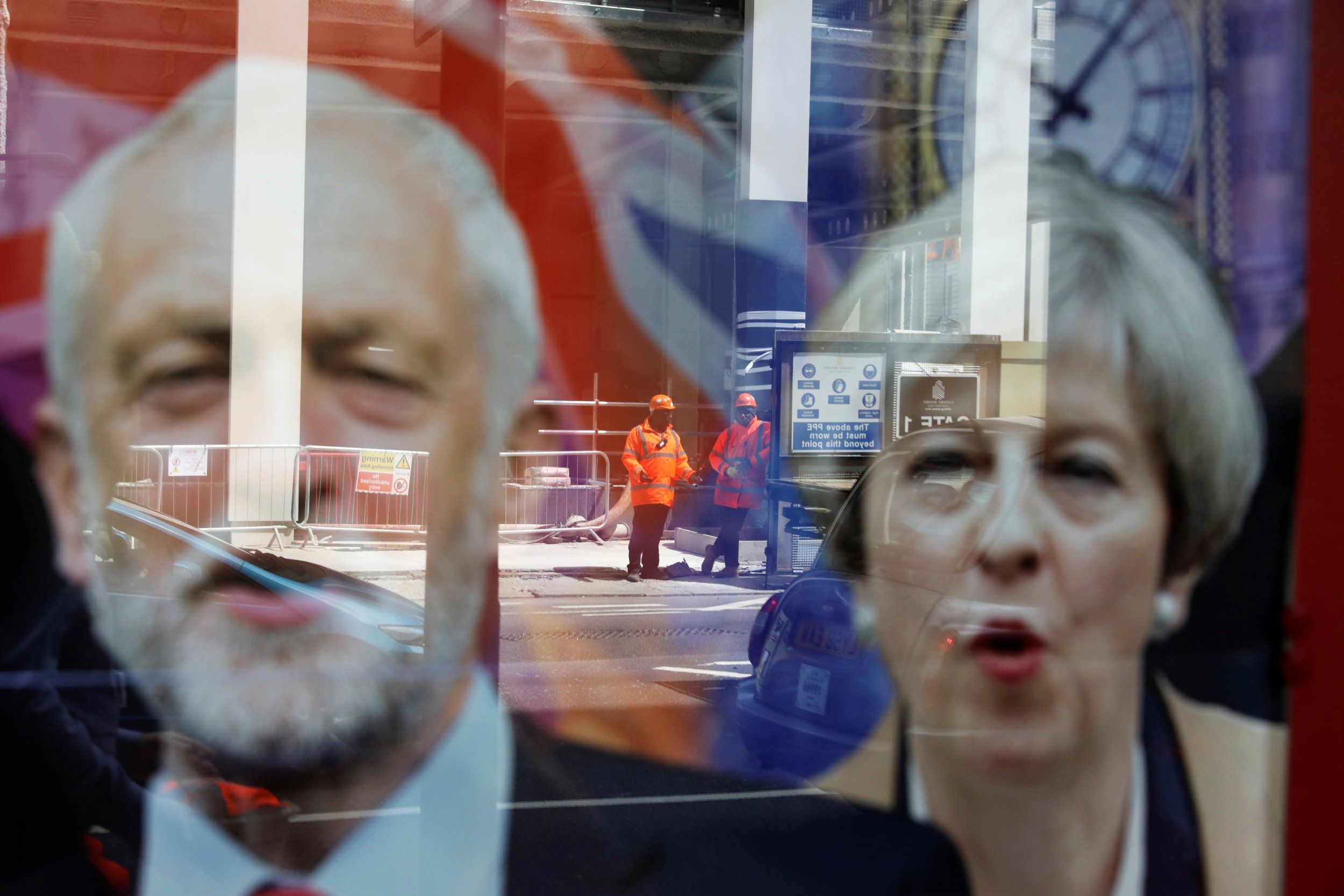 Jeremy Corbyn's Labour Party have made significant inroads into the Conservatives' advantage during the campaign, but Prime Minister Theresa May's party retains a healthy lead, according to the final opinion polls ahead of Thursday's general election in the United Kingdom.
Related: A Guide to Why the U.K. Election Is Exciting Even if You're Not British
There is, however, still plenty of room for doubt given that the Conservatives' lead in the polls released Wednesday range from five percent to 12 percent. Many in Britain have also not forgotten how the polls got it badly wrong two years ago, failing to predict a Conservative majority.
May called a snap election in April, aiming to increase that majority substantially. Given that, at the time, the Conservatives had a lead in the polls of some 20 points, it appeared likely that her party would crush a Labour Party still recovering from the fallout of its 2015 defeat.
But in the near two months since, May has come under fire for her policy U-turns and cuts to the police force during a campaign interrupted by terrorist attacks in Manchester and London. Some polls at the weekend even had the Tory lead as low as just one percent. Those polls had a relatively small sample size in comparison to those released Wednesday.
The largest poll, which was conducted by Panelbase and surveyed 3,000 people, puts the Conservatives at 44 percent, with Labour at 36 percent. The Liberal Democrats, who suffered crushing losses two years ago, were back on seven percent with the U.K Independence Party (UKIP) on five percent, the Scottish National Party (SNP) on four percent and the Green Party on two percent.
A poll from YouGov/The Times had similar results, showing a seven percent lead for the Conservatives. A ComRes/Independent survey put the advantage at 10 percent, which would equate to a sizable 74-seat majority, an increase on their current slender majority of five seats.
At opposite ends of the scale, were the ICM/The Guardian poll of 1,532 people that gave the Conservatives a lead of 12 points and the Kantar Public poll, with a sample size of 2,159, which put the lead at just five percentage points.
The oddsmakers are certainly fairly confident that the Conservatives will emerge with the most seats in parliament. An average of British bookmakers put the odds on that happening at 1/16, or a probability of 94 percent. For those who believe the pollsters have got things badly wrong again and that Labour will spring a surprise, the odds are around 8/1, or 11 percent.