White Helmets: U.K. and Germany Offer Asylum to Rescue Workers Evacuated From Syria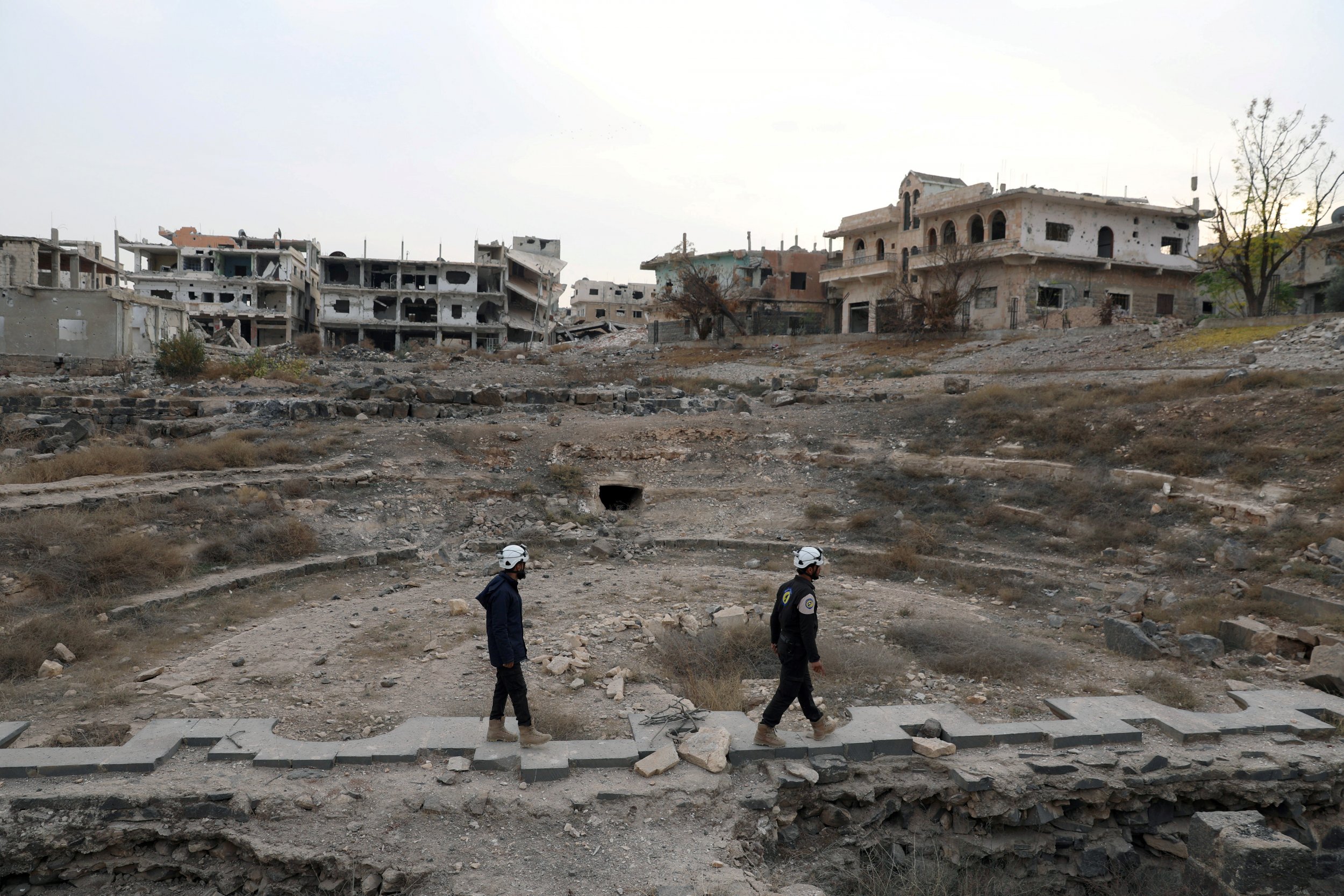 The U.K. and Germany have agreed to resettle some of the Syrian rescue workers and their families who were evacuated from the Middle Eastern country in an overnight operation Saturday.
The Israel Defense Forces brought the White Helmets from southern Syria and were moved through Golan Heights and into Jordan. Reuters reported that Western powers, which had previously asked Israel to carry out the evacuation, assisted with the operation.
The relocation of the rescue workers comes amid a Syrian government offensive to retake areas in the country's southwest. Foreign governments feared the White Helmets, who operate in rebel-held areas to rescue people from the wreckage caused by airstrikes, would be targeted by Syrian troops after the government extended its reach. Although the Jordanian government approved the evacuation of 800 people, only 422 were withdrawn from Syria.
The Guardian reported Sunday that the U.K. would resettle some of the rescuers. Meanwhile, German Interior Minister Horst Seehofer told newspaper Bild that Germany had already provided residency permits to eight White Helmets rescuers and their families, allowing them to bypass asylum applications. Seehofer later released a statement about the resettlement.
"The ongoing military offensive and ever greater territorial gains by the Syrian regime in southern Syria have created a clear and present danger for the White Helmets and their families," Seehofer said in the statement, released Monday. "Granting them protection is, I believe, a humanitarian duty and an expression of my policy to uphold humanity and order in migration policy."
The U.N. acknowledged Sunday that it was currently taking care of the rescued Syrians, who hope to gain asylum in Canada.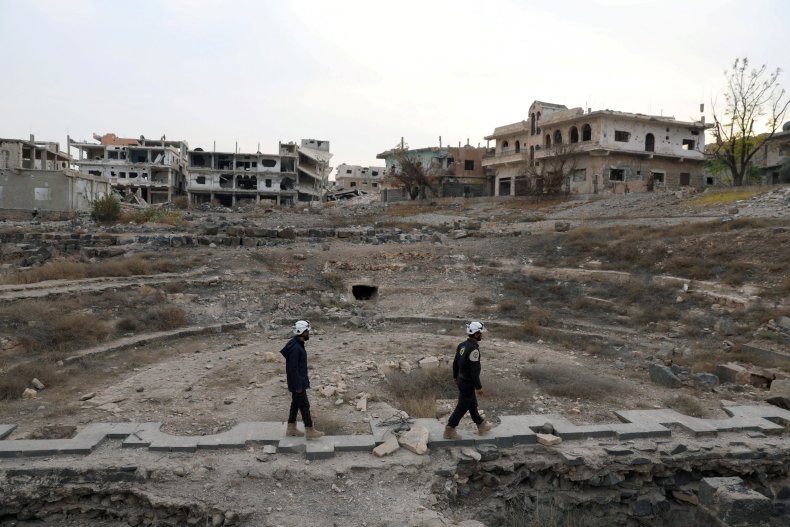 The Syrian government criticized the removal of the White Helmets, with the country's foreign ministry saying "words of condemnation are not enough to denounce this despicable act." It has accused the rescue workers of being terrorists.
The White Helmets have saved the lives of more than 100,000 people during the seven-year Syrian civil war, which has resulted in at least 400,000 deaths. The group was formed in 2013 and is comprised of approximately 3,000 volunteer rescue workers. An estimated 200 White Helmets have been killed.
The group's rescue efforts have received international acclaim. It was nominated in 2016 for a Nobel Peace Prize, and a documentary film on the volunteers' work received an Oscar in 2017.