U.K. Government Should Provide Parenting Lessons: Public Health President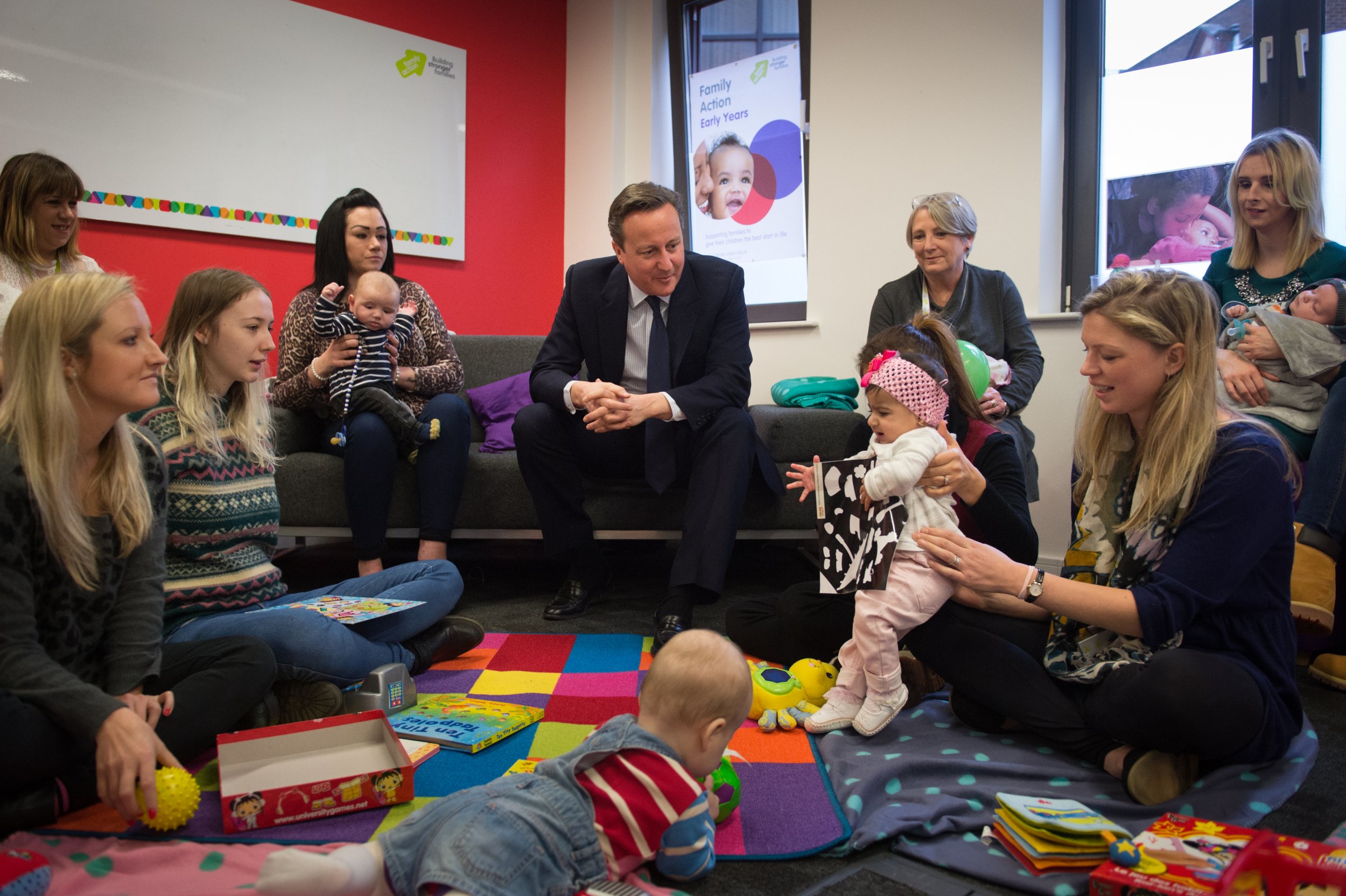 The U.K. government should provide parents with lessons on how to raise their children, Britain's leading public health official said Wednesday.
In a statement that has raised concerns over a "nanny state" intervention, Professor John Ashton, the outgoing president of the Faculty of Public Health, said it is up to the government to take responsibility for the next generation, many of whom struggle with eating disorders, anxiety and depression.
Professor Ashton's comments echo Prime Minister David Cameron's announcement in January that parenting classes should be made "normal–even aspirational."
Encouraging parents to be more open with their children, rather than shying away from discussing difficult topics with them, is key, Professor Ashton said.
"We've still got the Victorian prudery legacy and if you don't answer children's questions openly when they're small, to create the building blocks for more mature conversations later on, they won't ask you things when they get to puberty," he told The Times. "In Holland, families will talk around the breakfast table about things everyone here would blush about."
U.K. hospitals currently receive over 21,000 admissions each year for self-harming in teenagers, an increase from 12,000 a decade ago. As many as one in 10 young people aged between five and 16 suffer from a diagnosable mental health disorder, according to children's charity YoungMinds.
"Everyone needs support when they become a parent," Nick Harrop, campaigns manager at YoungMinds said in a statement issued to Newsweek. "Whether the information comes from a friend, a family member, a nurse or a local children's center, knowing how to help your child emotionally is crucial for their mental wellbeing. It's important that support programmes for parents are well designed, so that people feel actively involved—and not simply like they're taking part in a tick-box exercise."
Grace Barrett. co-founder of The Self-Esteem Team, a U.K. based campaign group for young people, has already been providing support to those in need: "At Self-Esteem Team, we've been delivering classes to parents as well as teachers and teenagers for some years. It's a crucial part of the picture when it comes to teen mental health. These classes aren't there to tell parents what they're doing wrong, there's plenty of that happening in the world already; they act as a conversation starter that helps to shift the perspective of a parent.
Given the technological advances in our modern world, Barrett insists it is more important than ever before to educate parents: "For the first time since the 1960s, parents are having to guide and support their children through a world that is vastly different to the one they grew up in; social media and smart objects simply didn't feature in the teen lives of most of today's parents."
Isabella Goldie, Director of Development and Delivery at the Mental Health Foundation agrees that more can be done to provide parents with the skills they need to ensure their children's well-being. "These [parenting] skills should be as fundamentally important as learning how to breast feed or bathe your new baby. But we can't stop there. We also need to understand that children need a nurturing home life free of adversity to thrive throughout childhood," she tells Newsweek.
Sam Royston, Director of Policy and Research at The Children's Society, a U.K. based organization that assists vulnerable young people says that parents often face significant challenges when it comes to bringing up their kids: "We have always recognised that it is by no means easy for parents. Our work has shown that in some cases entire families require support – and many of our local services offer parents advice and help on how to best protect and support their children. Government agencies and professionals need to work together to help children thrive. This includes making parents more aware of dangers such as sexual pressures experienced by young people in modern society."