U.K. Horticulturist Hopes to Grow World's Biggest Pumpkin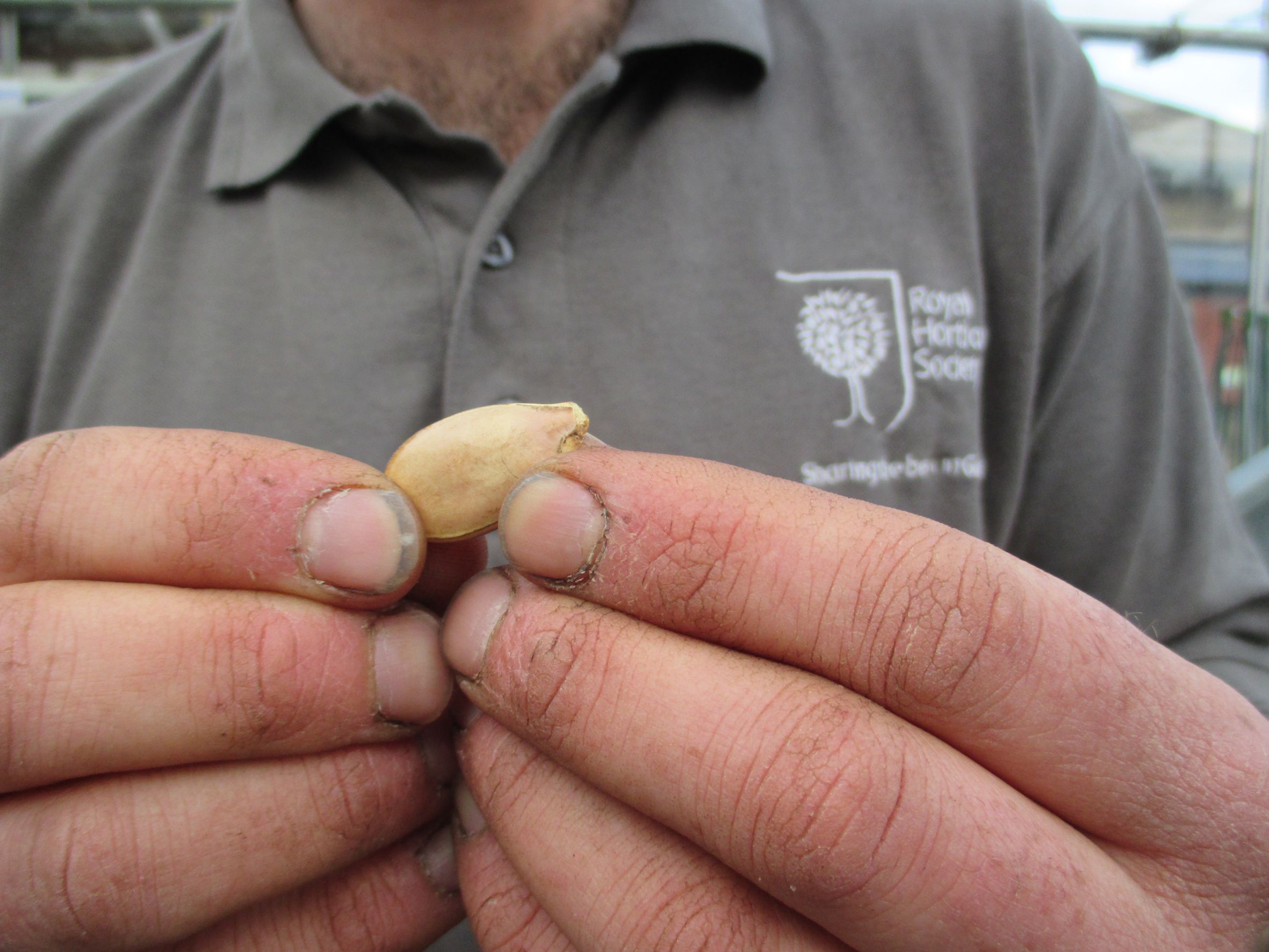 Horticulture firm Thompson & Morgan bought a pumpkin seed at a specialist auction in Hampshire, England for £1,250 in an effort to create the biggest pumpkin in the world. The previous most expensive seed cost £1,171.
Thompson & Morgan's director Paul Hansord selected the British horticulturist Matthew Oliver who works for the Royal Horticultural Society (RHS) from a dozen applicants to turn the seed into the largest pumpkin the world has ever seen.
"We put a call out to all gardeners interested and brave enough to grow the pumpkin seed and see what they can achieve with it. We had interest from amateur home gardeners to professional growers. Matthew has some good experience growing pumpkins. Last year he grew a pumpkin close to 600 lb. We are confident he will get a good result, but whether he will break the current record, we will just have to wait and see." Kris Collins from Thompson & Morgan tells Newsweek.
The current record is held by a Swiss grower, Beni Meir who produced a pumpkin weighing 2,323 lb (1054 kg) in 2014.
"Matthew's enthusiasm and devotion for pumpkins was evident," said Mr Hansord. "He was absolutely thrilled when I delivered the news that the seed was his." Thompson & Morgan horticultural director Paul Hansord told The Independent.
The pumpkin will be weighed on October 8 at the annual Pumpkin Festival, a one-day event held in Southampton, Hampshire.
"A U.K. grower has never held the record so I think Matthew would be absolutely delighted if he does," Sue Carter, from the Royal Horticultural Society tells Newsweek.