Every Year, the U.K. Secretly Detains Hundreds of Immigrants in Prison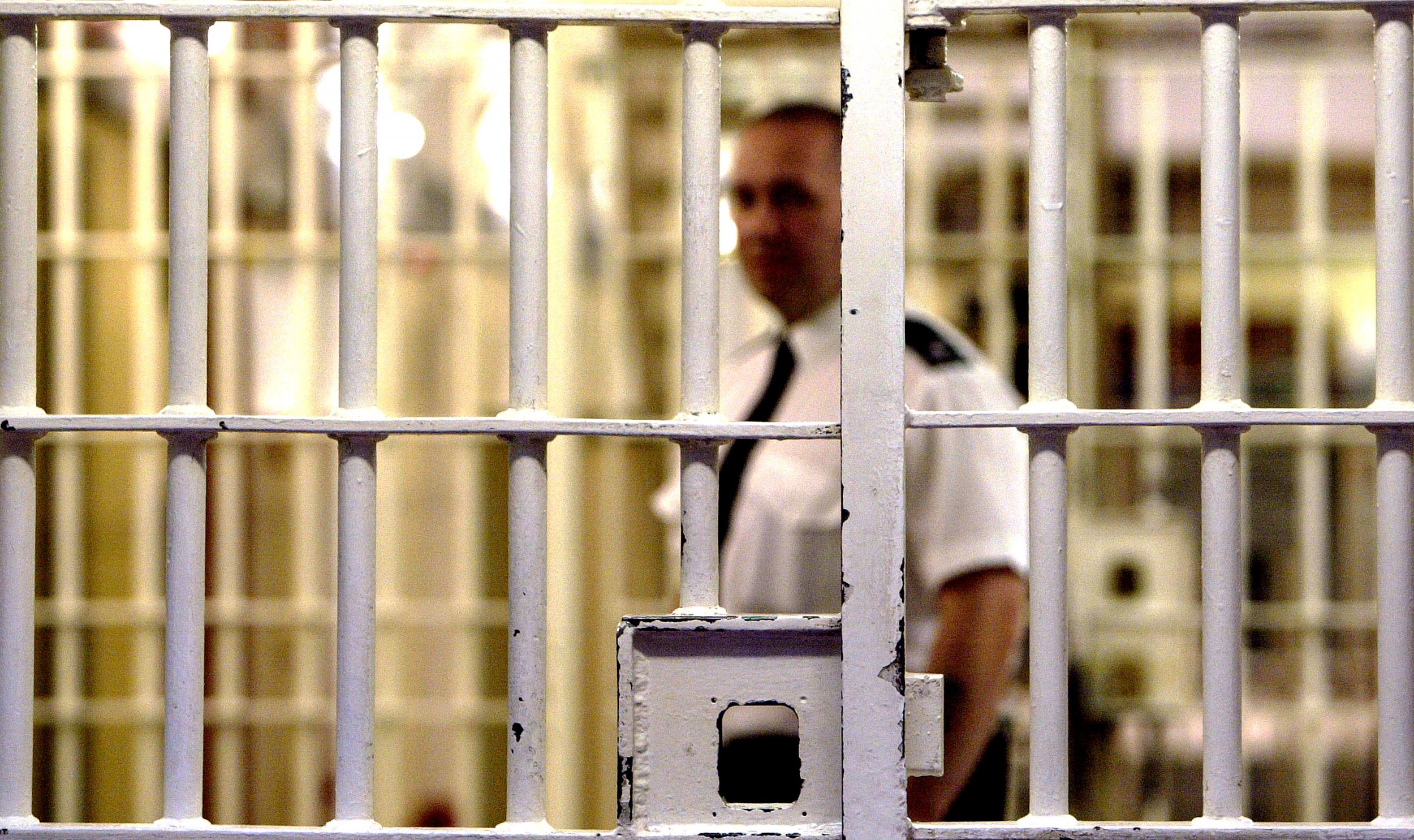 Every year, the British government detains hundreds of immigrants in prison, denying them even the most basic support to access the justice system. These people are just a fraction of the tens of thousands of immigrants detained across the U.K. in detention centers but for immigrants in prison, their numbers are never officially recorded.
This week, Bail for Immigration Detainees (BID), has published a new research report, Mind the Gap: Immigration Advice for Detainees in Prisons, highlighting the enormous scale of the problem for the first time.
Last October, when we were beginning our research, I met a man named Ángel. The day before we spoke, Ángel had completed his criminal sentence and was preparing to return home. That's when British officials told him that he would be held under immigration powers for an indefinite period.
Ángel has lived in the U.K. for over a decade; he married here and has a young daughter. But Ángel is Venezuelan and so, because he committed a crime and served time in prison, he faced automatic deportation unless he could prove—despite lacking legal advice and representation—that it would be unfair to send him to South America because his family live in the U.K.
Read more: Yarl's Wood: the notorious immigration center is a place of 'national concern'
Each year, the government detains around 30,000 people under immigration powers, stripping them of their liberty for the administrative convenience of the Home Office. More than half of the detainees are ultimately released and allowed to remain in the U.K., their detention having served no purpose—except to cause mental stress and emotional harm.
There's no time limit on immigration detention in the U.K. People can be, and are, detained without warning for six months, a year, or longer. Most are held at immigration removal centers—prisons in all but name, surrounded by barbed wire and high fences.
At BID, we work with people in removal centers, helping make sure that the most vulnerable among them have access to legal advice and support that is too often impossible to come by. Other research by BID has found that half of the people in removal centers don't have an immigration solicitor.
It is a huge problem, but one at least that we are aware of. Every three months, the U.K. government publishes a wide range of statistics on detention —how many people have entered detention, how many have left, how long they were there, and what nationality they were.
But every one of those statistics is missing hundreds of people: The 500 or so foreign nationals who are unfortunate enough to be held under immigration powers in prisons, rather than detention centers.
Their experiences—their very existence within the detention system—are invisible. The government tells us how many people are detained in prison on a single given day, four times each year. But they won't tell us the total number detained, how long they've been there or where they end up. Some of them have served a criminal sentence before being detained, but not all. Many, like Ángel, are in the U.K. legally—they have jobs, families and homes here. They all have one thing in common though: They face a huge barrier to receiving help, information or advice about why they are being held.
Among the people that we spoke to while researching Mind the Gap , only one in 20 had received any independent advice about their immigration status while being held in detention in prison. That is an horrifying number. Imagine how angry newspapers, the public, and even the U.K. government would be if British citizens were being locked up abroad and denied access to help and support.
There is outcry in the U.K. when Brits are subjected to harsh foreign justice and yet our own government is happy to do the same thing to hundreds of foreign nationals every single day.
The surprising truth is that the British government doesn't have to prove to any court why they think someone should be detained under immigration powers. If they want to detain someone, they will. And it is up to the detainee—starved of their rights, and denied access to outside support—to try and demonstrate why they should be entitled to their fundamental right to liberty.
Less than a quarter of detainees held in prisons have access to legal advice, and so all too often, they are simply not aware of their rights. To say that the government often abuses this power is an understatement. From 2014 to 2015, it paid out £4 million ($5 million) in compensation to people who were unlawfully detained in both detention centers and prisons.
But such payments are not a deterrent. Our research found that, so indifferent is the government to the rights of foreign nationals, that many are not even informed in advance about the decision to detain them. Among foreign nationals who had been serving a prison sentence before being detained, four out of 10 (among them Ángel) were told that they would be detained only on the day that they had been expecting to walk free.
Ángel had no immigration solicitor. He had packed his bags and told his daughter he'd see her soon, only to be handed a piece of paper telling him that, in fact, he would be going nowhere.
Fortunately for Ángel, he met with BID, and our expert legal managers were able to offer him the advice and support that the government had tried to deny him. He is home with his family now, awaiting the outcome of his deportation appeal.
But charities like BID can't hope to help everyone. They shouldn't have to. The use of prisons as a place of immigration detention is an unacceptable practice that has been going on for far too long. Even the government must be ashamed of it. Why else would they go to such lengths to hide it?
John Hopgood is Policy and Research Manager for Bail for Immigration Detainees , an independent charity that provides legal advice and representation to foreign nationals in detention.