UK Independence Party Rejects Resignation of its Leader, Nigel Farage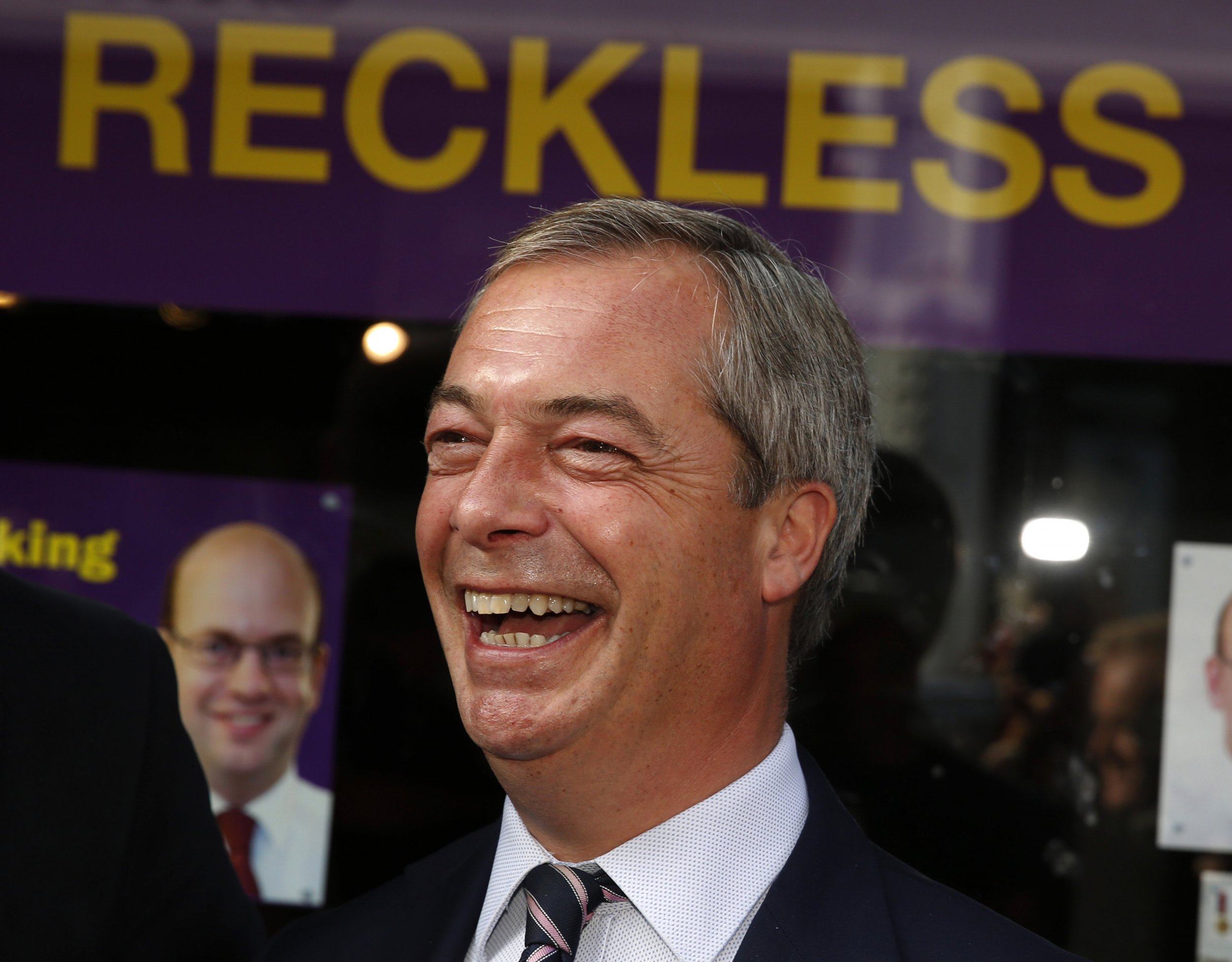 Nigel Farage, leader of the UK Independent Party (Ukip), will stay on as the party's leader, after the party rejected his resignation, it emerged today.
Farage stepped down last Friday, having promised to do so if he failed to win the South Thanet constituency in the 2015 UK general election. In the end, the Conservatives won the seat by almost 3,000 votes.
Announcing his resignation before the weekend, Farage described himself as "a man of his word" and told reporters that he felt "happier than I have felt for many, many years" at the prospect of stepping down from the party's helm.
Yet today the party said there was "overwhelming evidence" the Ukip membership did not want Farage to go.
In a post on Farage's Facebook page, Steve Crowther, Chairman of Ukip wrote: "We have fought a positive campaign with a very good manifesto and despite relentless, negative attacks and an astonishing last minute swing to the Conservatives over fear of the SNP, that in these circumstances, four million votes was an extraordinary achievement.
"On that basis Mr Farage withdrew his resignation and will remain leader of Ukip."
In Farage's book, The Purple Revolution, published in March, he wrote: "The consequences of me failing to secure a seat for myself in the Commons would be significant for both myself and the party. It is frankly just not credible for me to continue to lead the party without a Westminster seat."
The decision has been met with contempt in the UK media by various commentators, with many mocking Farage's apparent U-turn over his decision to step down.
Despite only winning one seat during last week's election, Ukip won 14% of the vote in England, and finished second in more than 120 seats. Approximately four million voters voted for the party – as many votes as the SNP, Plaid Cymru and the Lib Dems put together, according to Spiked.