U.K. Investment in Africa Shouldn't Come at the Expense of Human Rights | Opinion
Last summer, two U.K. tobacco giants failed in their attempts to strike out a case against them which alleged they were responsible for grave human rights abuses in their supply chain. In what is bound to be an iconic legal challenge, thousands of Malawian farmers will see their case go to trial at the High Court in London. These farmers allege that British American Tobacco and Imperial Brands benefited from exploitation, debt bondage and child labor from children as young as 3 working on the tobacco farms from which they source.
Their story is just one example of foreign investments gone wrong. Too often, companies get away with enjoying the spoils of their investment overseas without adequately safeguarding rights or being held accountable when abuses linked to their investments take place. British American Tobacco and Imperial Brands are just two U.K. companies who have seen recent legal cases brought against them relating to human rights abuses linked to their investments in Africa. But what is the U.K. government doing about it?
On Jan. 20, barely a stone's throw away from the High Court where the Malawian farmers' case will be tried, U.K. Prime Minister Boris Johnson hosted a virtual summit "aimed at inspiring further UK investment into Africa." In opening the conference, Johnson announced that, "We want to be Africa's partner of choice." British businesses were called upon to strengthen their links with the continent and speakers lined up to laud the private investment opportunities in Africa.
The summit was full of positivity and momentum. Africa was presented as the great untapped resource, a continent on the rise, ripe for more and more U.K. investment. Unsurprisingly, the mining, agribusiness and fossil fuel industries were strongly represented among the attendees. But there was no mention of the negative impacts that investment can bring and the dearth of legal tools for holding investors accountable if they abuse rights. And we did not hear from the communities across Africa who have suffered at the hands of British companies and have struggled to access justice.
Yet another example dates as recent as May 2021. Petra Diamonds, headquartered in Jersey and registered on the London Stock Exchange, paid out £4.3 million in compensation after security guards at the Williamson Diamond Mine in Tanzania killed seven members of the nearby community and assaulted more than 40 others, leaving some with life-changing injuries. "Despite years of local activism and widespread reports about the abuses at its Williamson Mine, Petra Diamonds failed to take action," the NGO RAID said.
In September 2015, community members in rural Zambia filed a lawsuit against Vedanta Resources, accusing the U.K.-headquartered company of having poisoned water sources and farmland with toxic chemicals from the Nchanga Copper Mine. The claimants alleged pollution from the mine destroyed the livelihoods of farmers and fishers in nearby villages, while also causing severe health problems for residents using the polluted water for drinking and washing. After a lengthy legal process, in January 2021 Vedanta settled the claims, without admitting liability.
Copper, along with cobalt, nickel and lithium are minerals vital to the clean energy transition, and are abundant in parts of Africa. A major theme of the summit was "clean, green growth," but nothing was said about how to protect communities such as those in the Zambian copperbelt from irresponsible mining companies racing to satisfy increasing global demand.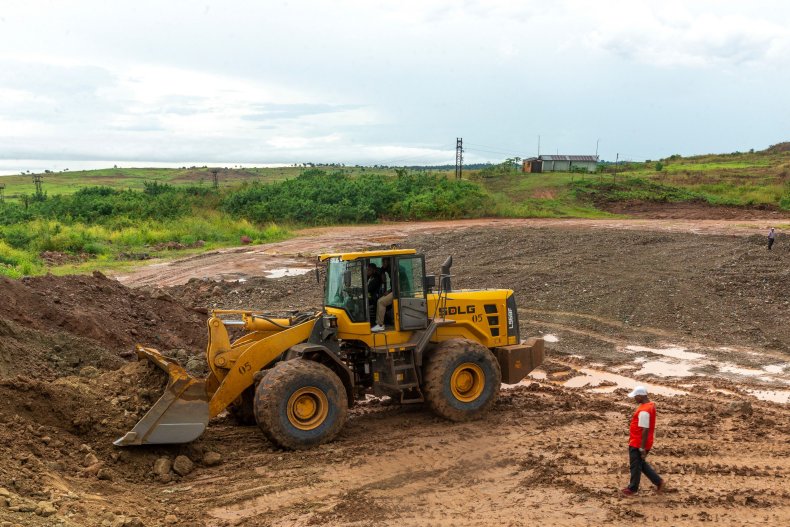 These examples are just the tip of the iceberg; there are thousands of other allegations of abuse which have never been brought to the attention of NGOs or gained the support of lawyers. Foreign investment can be a fantastic engine for development—creating jobs, contributing taxes and improving infrastructure. It can foster international ties built on sustainable growth and mutual benefit, and could help define the nebulous "Global Britain" brand U.K.'s ministers are so keen to champion. But that's not what happened in Malawi, Tanzania and Zambia.
The demand for Africa's resources—from minerals to farmland to labor—is high and will continue to rise. Without action by the U.K. government, allegations of abuse linked to U.K. investments in Africa are likely to multiply.
So what can be done? Before promoting further investment through summits and headline-grabbing announcements, the U.K. government should legislate to hold British businesses to account if they abuse human rights or the environment, wherever in the world they are operating. Owing to its colonial past, the U.K. has a particular responsibility to many parts of Africa.
At the moment, there is a lack of binding regulation on companies when it comes to human rights and environmental abuses. Companies should have a duty to assess and mitigate their human rights risks, and if abuses do occur, they should be held legally accountable.
A law to bring this about, dubbed the Business, Human Rights and Environment Act by campaigning organizations, is supported by nearly 50,000 members of the public, as well as civil society and businesses. Similar laws already exist in France, Norway and Germany, and the European Union is soon to follow suit.
Trade agreements also have a role to play here. The U.K. has nine trade agreements in effect with African countries, as well as a further 19 Bilateral Investment Treaties (BITs) in force. These aim to make it easier and cheaper for U.K. firms to trade with and invest in Africa. But they include no provisions to hold investors accountable for rights and environmental abuses. The BITs contain controversial investor-state dispute settlement clauses that allow U.K. firms to sue African states if government policies threaten their profits—even if those policies are aimed at protecting human rights and the environment.
At the summit, the U.K.'s trade secretary said, "Sustainable trade and investment are crucial for reducing global inequality, improving economies, raising incomes and creating jobs." To realize this vision, the U.K. should use domestic laws and trade agreements to hold investors to the highest human rights standards. Failure to do so risks irresponsible and unsustainable investment where rights come second to profit, repeating the approaches of Britain's colonial past. The impact of such investments will fall most heavily on workers and impoverished communities across Africa.
Tom Wills is project manager for trade and corporate accountability, and Joe Kibugu is Africa regional manager at the Business & Human Rights Resource Centre, an independent nonprofit organization that tracks the human rights impacts of over 10,000 companies in over 180 countries.
The views expressed in this article are the writers' own.