U.K. Issues Strict Lockdown After Detecting New COVID Strain
UK Prime Minister Boris Johnson announced a strict new lockdown for millions across England on Saturday, just days after he said it would be "inhuman" to cancel Christmas.
The restrictions come after scientists discovered a new variant of the coronavirus in England's southeast that could be up to 70 percent more transmissible. Announced today, the new strain is fast-moving, but scientists say it doesn't appear to be deadlier.
"There's no evidence to suggest it is more lethal or causes more severe illness," Johnson said. "Equally, there's no evidence to suggest the vaccine will be any less effective against the new variant."
Nonetheless, the prime minister said the government needed to take urgent action.
"It is with a very heavy heart I must tell you we cannot continue with Christmas as planned," Johnson told a news conference. "I sincerely believe there is no alternative open to me."
The new lockdown order will go into effect Saturday at midnight and will cover all of London and much of southeast England.
Johnson's administration has placed these areas under new 'Tier 4' restrictions requiring people to stay at home except for essential work, while closing all non-essential businesses and indoor leisure.
The order will also prohibit families from mixing outside of their households on Christmas. Instead, socializing will be limited to meeting with one other person in an outdoor setting.
Households outside of the Tier 4 zones will be allowed to see friends and family for only one day, Christmas.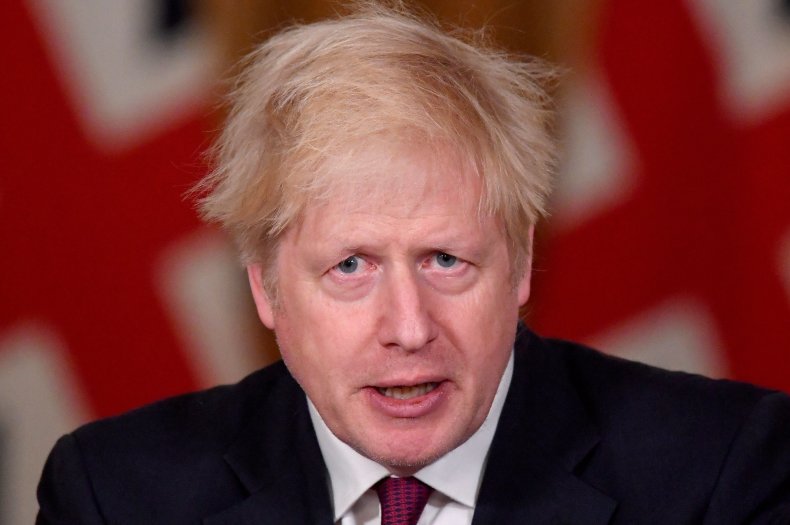 "I know how much emotion people invest in this time of year, and how important it is, for instance for grandparents to see their grandchildren, for families to be together," Johnson said. "We have said throughout this pandemic that we must and we will be guided by the science. When the science changes, we must change our response."
Just a few days before news broke of the new coronavirus strain, Johnson attempted to ease coronavirus restrictions for five days during the holiday week, and allow up to three families to gather in celebration. On Wednesday, the prime minister said it would be "frankly inhuman" to cancel Christmas gatherings.
But Johnson's new restrictions come as the country is already battling a surge in cases, on top of news that the new strain, VUI202012/01, could make matters worse.
Sir Jeremy Farrar, a member of the nation's Scientific Advisory Group for Emergencies (SAGE), wrote on Twitter Saturday that the new strain was worrying.
"The new strain of COVID-19 is worrying & real cause for concern & extra caution. Research is ongoing to understand more, but acting urgently now is critical. There is no part of the UK & globally that should not be concerned. As in many countries, the situation is fragile," he wrote.
England's Chief Medical Officer Chris Witty has informed the World Health Organization of the new virus strain.
As of Saturday, the U.K. has recorded over 2 million coronavirus cases and more than 67,100 deaths, according to data from Johns Hopkins University.