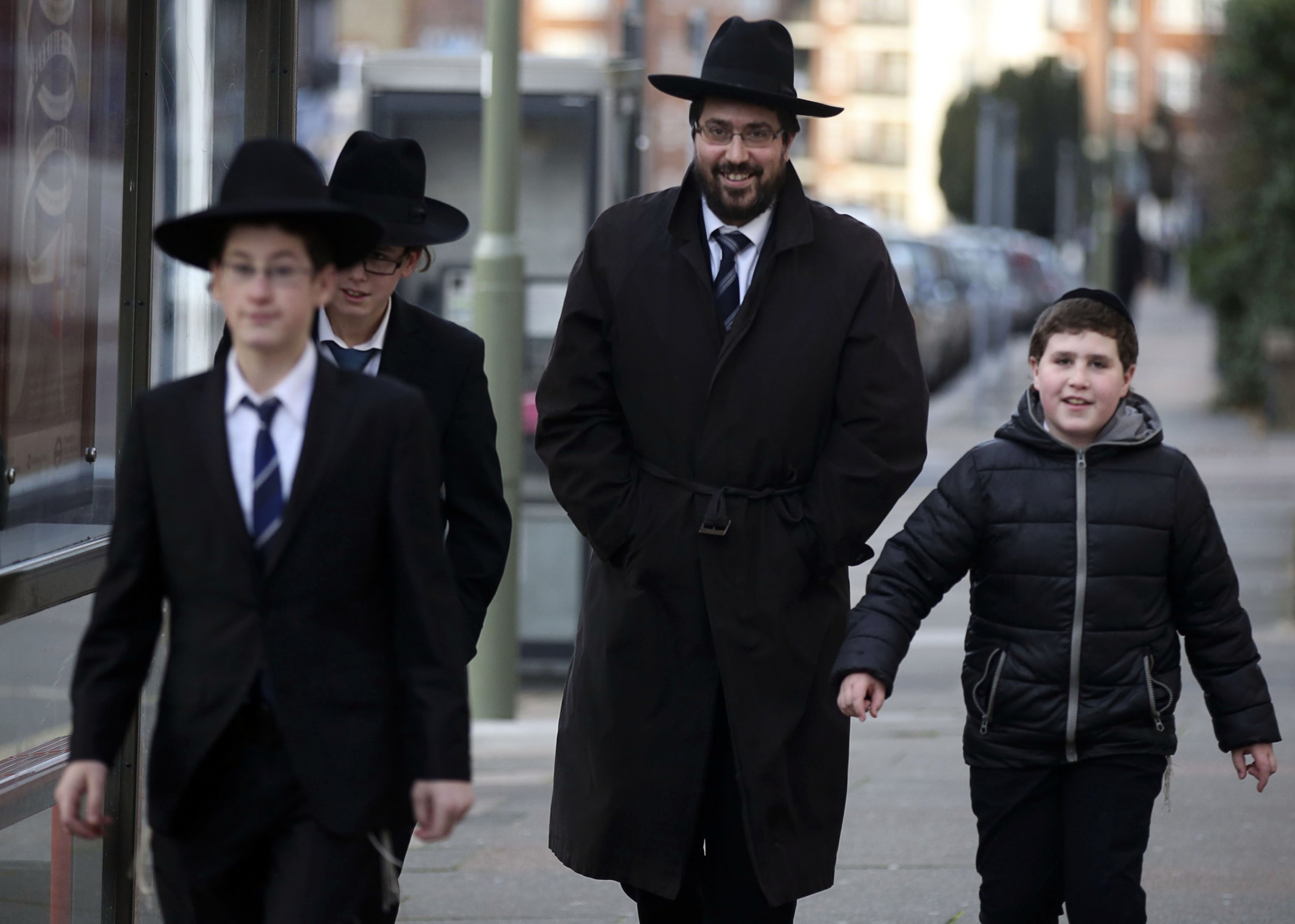 Jewish private protection groups in the UK are increasing their security measures and stepping up community training as they feel they cannot rely on police for continued protection. Dave Rich, deputy director of communications at the Community Security Trust (CST), a charity that provides protection to the Jewish community said that the group are increasing their security measures. "We're realistic about the length of time for which police can reallocate their resources, because we know they have many priorities," he said.
In light of last week's events in Paris when Amedy Coulibaly targeted a kosher grocery, and reportedly attempted to attack a Jewish school, police patrols were stepped up in Jewish communities around the UK over the weekend. However, it's unclear how long these extra patrols will continue for, with the Metropolitan police unable to provide details.
Rich explained that while the CTS's security is "ongoing because there is an ongoing threat of terrorism to Jewish communities", he went on to say that "when that threat is increased, we obviously increase security". Though he was reluctant to detail what exactly this entails he did say that: "A large part of it now is keeping an eye out for any hostile behaviour in preparation for the attack. Even visible deterrents like good physical security at buildings can help, those which simply mean that easy entry to a building is not possible."
"I can't go into detail about our security measures but we're increasing physical security at Jewish buildings as well as the people side of things and we're conducting better training too, but that's all I can say." When asked about how exactly they train their volunteers, Rich declined to comment: "I can't go into details about the training we give to our volunteers. We equip them with all the knowledge and skills they need to be effective and professional in the conduct of their security duties protecting the Jewish community."
Rich also indicated that the CTS were keen to reassure the Jewish community: "People are very concerned. It hasn't been long since last July and August when there was sharp rise in anti-semitic incidents in the UK, though of course they were of a much less serious nature. However, they did increase the sense of anxiety regarding security amongst lots of Jewish people, and those incidents are fresh in people's memories."
Despite the increased security measures, Rich said that he thinks the best response to the current situation is for people to continue to live their lives as usual. "Our advice is to not allow things like this to prevent them from going on with the proud, confident Jewish lives, despite the fact that recent events have been upsetting and worrying and could certainly undermine people's confidence."
Interestingly, in 2012 the CST formed a model for another organisation, Tell MAMA, which measures anti-Muslim attacks. This organization records the number of such incidents in the UK, like the CST and as their director Fiyaz Mughal says: "We work with [them] quite consistently in a number of ways", including reporting any acts of anti-Semitism to the CST and visa versa.
Although while the CST has volunteers around the country, Tell MAMA has only eight staff. The project lost its government funding in 2013 after becoming embroiled in controversy over its statistics. The group is now part-funded by a Quaker trust.
Mughal said that although he thought the police would continue with extra patrols for the next week he did add: "We ask that mosques and synagogues remain vigilant and that mosques report in any item of hate material that they receive or if the mosque is targeted. Many mosques simply do not and this has to change through better community information, which we are providing, and through Muslim communities pro-actively encouraging their mosque leadership to report in such hate material to us at Tell MAMA and to the police."
He explained that, as of yet, he hadn't heard of an major reprisals towards Muslims "at street level" but did point out that "the online world which has been awash with anti-Muslim hate". Mughal also pointed out that "National and international incidents can create huge spikes in anti-Muslim hatred". Indeed, according to a Freedom of Information Act acquired by the political blog Left Foot Forward, police data indicated that in the two weeks following the murder of Lee Rigby last year, Islamophobic hate crimes increased by 458% in the UK.
France has deployed almost 5,000 police to protect Jewish sites since the events last week.