U.K. to Lift Ban on Women Fighting on the Frontline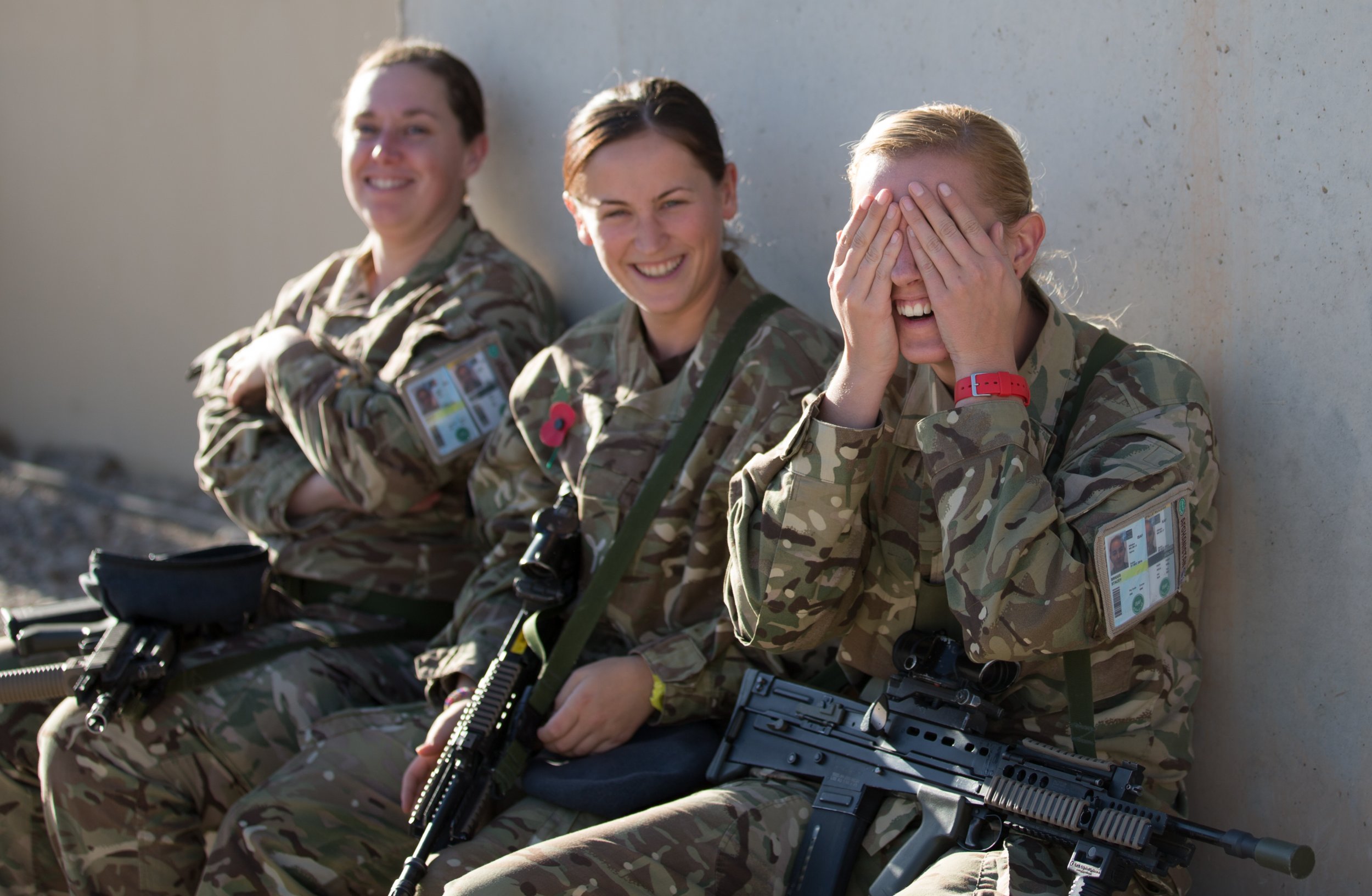 Britain's ban on women fighting on the frontline could be lifted this summer. Like the end of the ban on openly gay soldiers serving in the army in 2000, it would signal a historic moment for the U.K. military. The U.S. allowed women into combat roles in 2014, joining countries such as Germany, Canada, France and Israel.
According to The Times, research carried out by the Ministry of Defense, which is due to be completed in June, will inform the discussion around allowing women into combat jobs in the army.
Prime Minister David Cameron supports granting female soldiers the right to take to the frontline, including in the Parachute Regiment. In December 2015, Cameron told The Telegraph that he hoped to see women fighting in "close combat" within a year. "The Defense Secretary Michael Fallon and I are united in wanting to see all roles in our Armed Forces opened up to women in 2016," he said. "We've already lifted a number of barriers in our Armed Forces with the introduction of female submariners and women reaching the highest ranks in all services. We should finish the job next year and open up ground combat roles to women."
Last year, the Royal Military Academy at Sandhurst took a first step towards gender equality in the army by allowing female and male recruits to train together, instead of keeping them separated.
On March 8, Defense Minister Penny Mordaunt and head of the army General Nicholas Carter will give speeches for International Women's Day, celebrating the role women play in the armed forces.
"The Prime Minister and the Defense Secretary are united in wanting to see all roles in the Armed Forces opened up to women," a Ministry of Defense spokeswoman told The Times: "The decision on whether women should be allowed to serve in ground close combat roles is expected by the middle of this year following further physiological research."
Lieutenant-Colonel Richard Williams, who led the SAS during the Iraq war, wrote in The Times on Wednesday about his support for allowing women to fight on the frontline. "It is hard to argue that women cannot play their part as an equal to a man, as long as they can pass and maintain the basic fitness and skill standards," he wrote.
But not everyone agrees. Retired army officer Colonel Richard Kemp said that women would have a negative impact on the mostly male combat units. " I believe it would undermine the effectiveness of the military to have women serving on the front line," he told The Times. The former officer added that he feels the decision is being driven by political correctness: "It is dangerous to make a decision of that sort on an ideological basis."
Of NATO's 28 member states, only Turkey and Slovakia still prevent women in the military from taking on combat roles.