UK Ministry Battles Barclays Cancellation as Clergy Fights Country's Conversion Therapy Ban
Barclays Bank is at the center of a fight between a nonprofit Christian fundamentalist ministry and LGBTQ activists over the practice of conversion therapy.
That battle is underway in a court hearing in Belfast while back in the UK, the government announced this week it has extended its deadline regarding consultations it instituted to ban the controversial practice.
Barclays decided to cancel bank services for Core Issues Trust (CIT) because of its support of men and women experiencing unwanted homosexual behavior who are voluntarily seeking change in their sexual preference, expression and/or gender identity.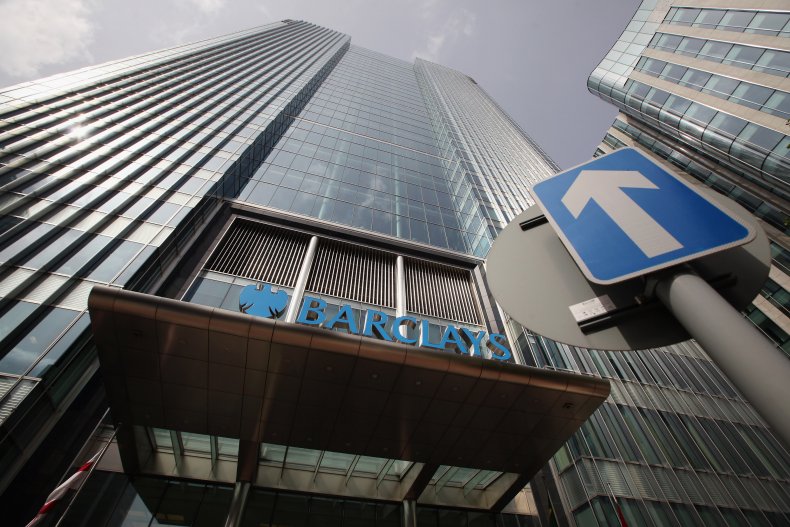 Based in Northern Ireland, CIT offers talk therapy, more specifically what's called "SAFE-T" (Sexual Attraction Fluidity Exploration in Therapy).
The ministry's CEO Mike Davidson launched legal action against Barclays seeking damages and claiming unlawful discrimination against his Christian beliefs and political opinions after the bank canceled the nonprofit's account. He is supported by Christian Legal Centre of the nonprofit advocacy group Christian Concern.
Lawyers for Barclays are working to have the case dismissed.
"Over two years on, we are still seeking justice in this case. Barclays Bank has shown a concerning lack of care or remorse for the impact this has had on our ministry and the precedent this potentially sets for other businesses," Davidson said in a statement, noting that the case started in July 2020. "Can you imagine the outcry if an LGBT charity had been treated in such a way?"
During that time, it's alleged that CIT received over 300 nuisance phone calls and myriad intimidating messages from LGBTQ activists along with a threatening text to Davidson expressing the desire that his staff's family members be raped and killed.
"The coordinated campaign resulted in our ministry coming under immense pressure and key service providers cancelling their services, action which we consider to be discriminatory," said Davidson. The incidents, he said, took place well before the government proposal to ban "conversion therapy" came into play.
"If a social media mob can cause a bank to close the account of a Christian ministry, then there is nowhere for biblically faithful Christian ministries to go," he added.
"The vitriol aimed at Core Issues Trust from LGBT activists has been building for well over a decade," said Williams, CEO of Christian Concern. "Calls to ban 'hate prayer' and 'conversion practices' show that if it is therapists now, it will be church leaders next."
Newsweek reached out to Barclays, which declined comment.
The multinational bank headquartered in London is known for long championing LGBTQ rights. It was named a Star Performer in the Stonewall UK Workplace Equality Index in 2017 and identified as one of the best performing employers for creating inclusive workplaces for LGBTQ employees across its UK operations. It was the first bank to feature a same-sex couple in a mainstream television ad and has sponsored Pride in London since 2014.
While that dispute plays out, the government will now continue to receive commentary regarding the ban of conversion therapy. Originally, the deliberation was set to conclude today but has now been extended by eight weeks "to ensure the widest possible views are taken into account, as part of shaping the legislation."
That's after 1,500 Christian ministers and pastoral workers signed an open letter to UK's Foreign Secretary and Minister for Women and Equalities Elizabeth Truss in response to the consultation she first presented to Parliament on Oct. 29, 2021. In general, they expressed their faithfulness to orthodox, historic Christian teaching on sexual ethics and their objection to the sanction that could lead to the criminalizing of that.
Opponents of conversion therapy see the practice of counseling and/or psychotherapy that attempts to change one's sexual orientation or gender identity as harmful. They view homosexuality as a mental illness that needs to be cured negatively.
Proponents, most often Christian, note that LGBTQ activists take the position that most benefits their cause. As a believer in Christ, they see it as reasonable to seek therapy to change unwanted sexual feelings, which before the LGBTQ lobby intervened, garnered agreement for the most part among the psychiatric community.
Newsweek did reach out to Truss through her government equalities office and received a response through email from a member of her press team: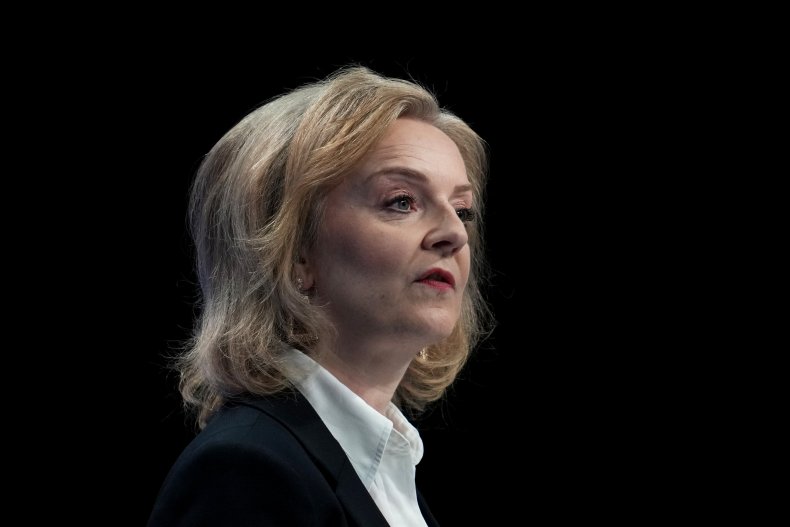 "The ban will not stop religious leaders from offering their support on issues around sexual orientation and transgender identity," said Alice Booth, chief press officer. "We know that for people of faith, the support of their religious leaders and communities can be vital. The ban will only cover those who seek to change a person to be something they are not rather than offering impartial support."
She also stated the freedom to express the teachings of any religion will not be affected but that religious practices "carried out with the intention of changing a person's sexual orientation or changing them from or to being transgender will be captured under the proposals."
Truss had previously stated her view, which was posted under the announcement of the extended consultation time period on the government's web page.
"We are absolutely determined to stamp out conversion therapy, and want to hear all views on the best ways to do that," it reads. "We are absolutely committed to a ban which will make sure LGBT people can live their lives free from the threat of harm or abuse, whilst protecting free speech as well as protecting under-18s from being channeled into an irreversible decision about their future."
Meanwhile, those opposed to the ban stated they're prepared to face criminal charges if such a ban is introduced. Signatures from those urging the government to drop the proposal came from a wide array of UK churches including Pentecostals, Presbyterians and the Church of England. They also noted it could be used against Christian parents who could equally be criminalized for loving advice and teaching given to their own children and said that the category of conversion therapy is defined too broadly.
As the Rev. Dr. Matthew Roberts, minister of Trinity Church York, wrote, "It is deeply concerning that the government seems to be considering legislation that would criminalise normal, loving Christian ministry, while stopping us from helping young people who are being caught up in the horrible damage being done by transgender ideology."
"As Christians, we seek to support young people who are seeking to follow Jesus Christ to understand these issues from the perspective of Biblical teaching regarding God's creation of men and women and his design for marriage," wrote Dr. Julie Maxwell, a youth worker at St. Mary's Basingstoke, Church of England, General Synod Member.