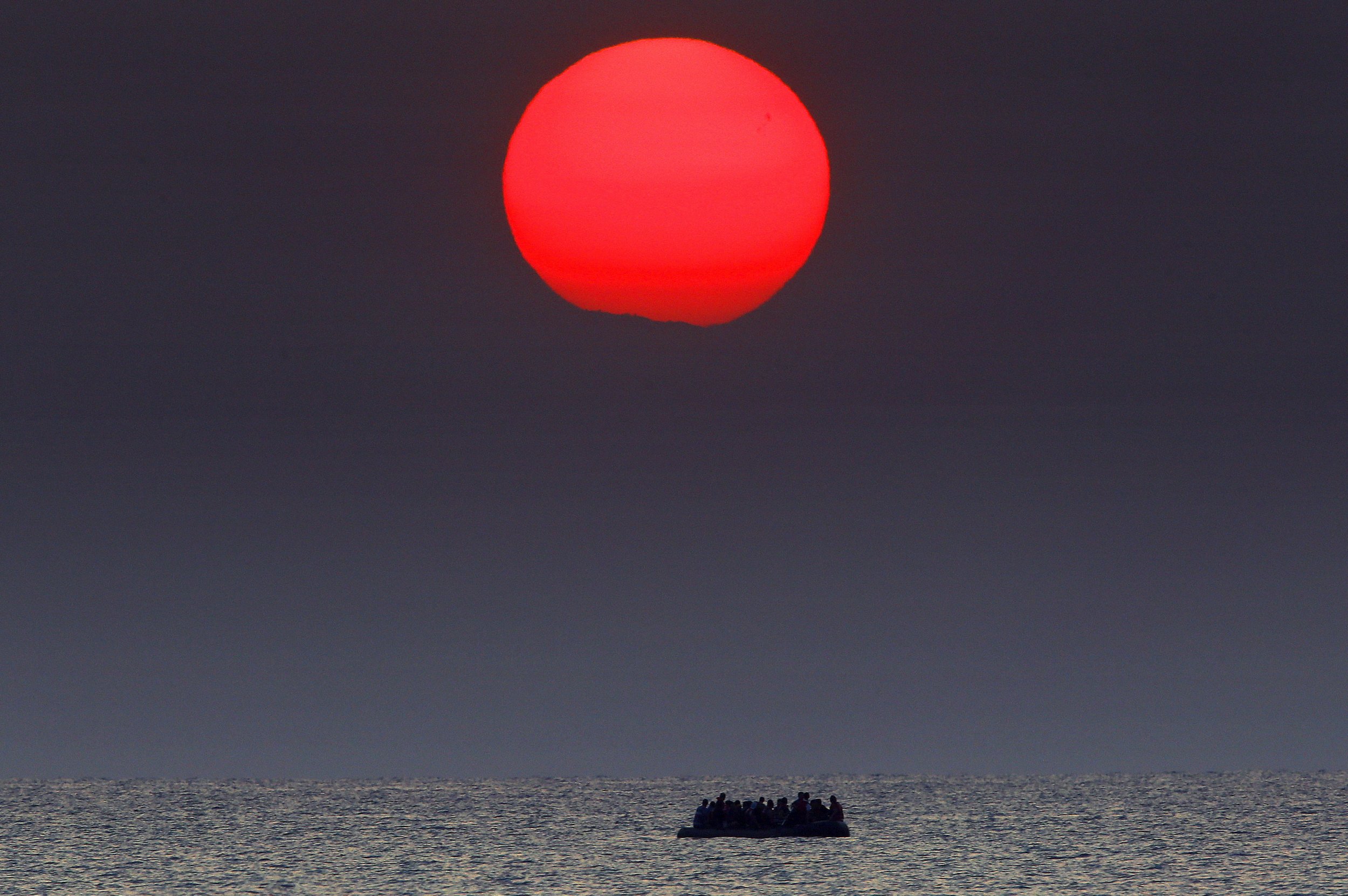 Britain's defense secretary has said returning migrants and refugees and refugees who attempt to cross into Europe is crucial, as the U.K.'s armed forces join NATO's mission in the Aegean sea.
Speaking on the BBC's Today programme on Monday to discuss the deployment of a U.K. ship as part of an international response to the refugee crisis, Michael Fallon said "what's not happened so far anywhere in Europe is that people haven't been returned. Once they start being returned then there is less prospect of people paying money and the smugglers making money out of what is a very dangerous crossing."
Britain's Prime Minister David Cameron on Monday announced that Britain's Royal Navy is deploying amphibious landing ship RFA Mounts Bay, with the aim of identifying smugglers in the Aegean and passing the information on to Turkish authorities.
"It is designed to help build up a proper picture of who is being sent across this particular gap," Fallon said, adding that the ship would also rescue people in danger if it came across them in the course of its mission.
The British government believes that combating traffickers and returning refugees and migrants who are making the crossing to Europe, thereby reducing incentives to make the crossing, are crucial in solving the mounting refugee crisis.
Cameron called the NATO mission "an opportunity to stop the smugglers and send out a clear message to migrants contemplating journeys to Europe that they will be turned back."
An EU summit on Monday will seek to secure a deal that would see more refugees and migrants contained in Turkey rather than welcomed into Europe.
But the UN at the weekend joined human rights groups in expressing concern at the strategy. The UNHCR joined rights groups Amnesty International and Human Rights Watch in warning of possible legal problems with this approach, the Financial Times reported.