U.K. Parliament To Vote On Syrian Airstrikes as Voter Support Falls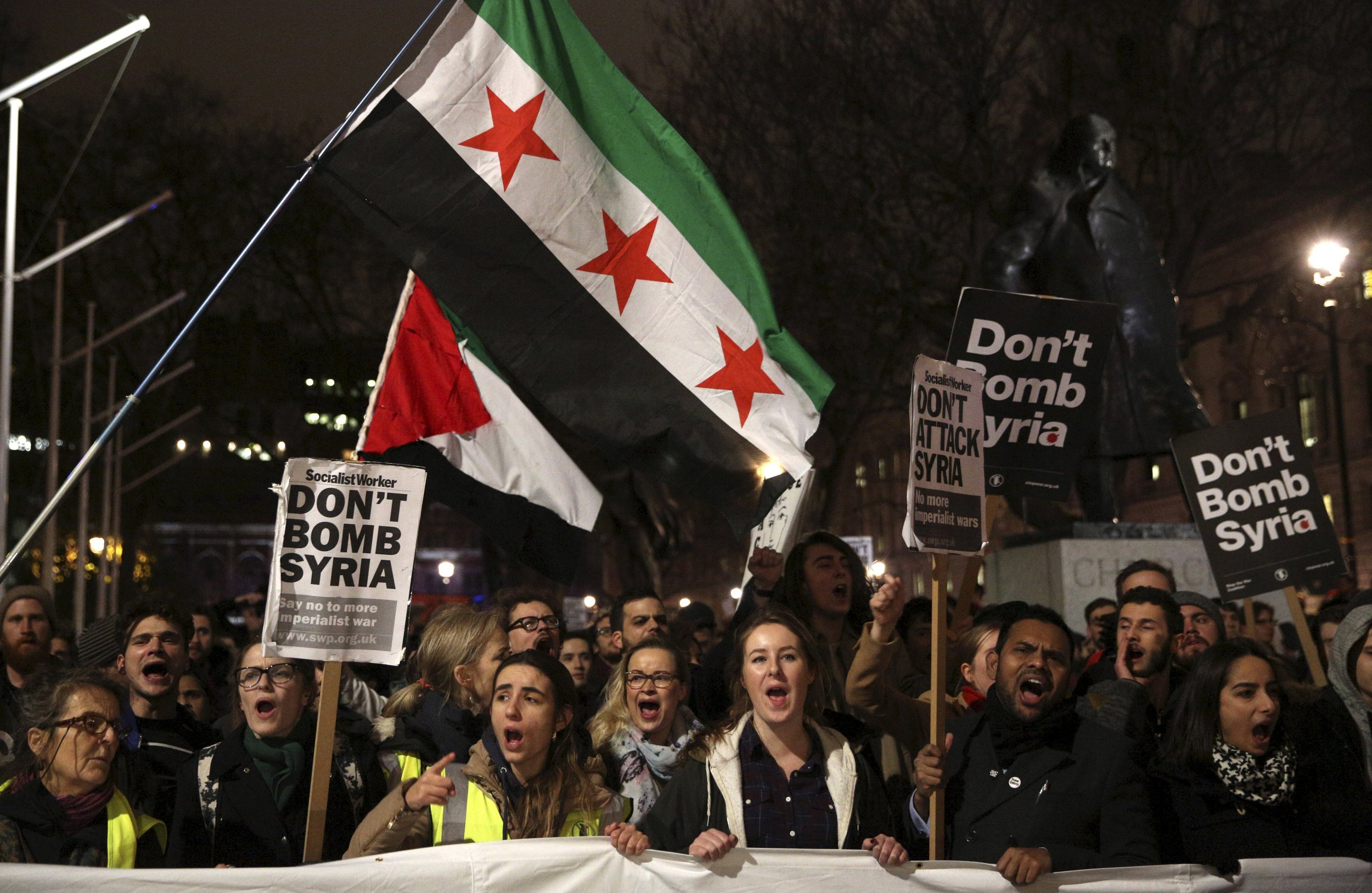 U.K. parliamentarians are likely to vote on Wednesday night in favor of British forces joining airstrikes on territory in Syria controlled by the Islamic State militant group (ISIS) despite a poll showing the majority of British citizens are against bombing.
Ministers have engaged in heated discussions surrounding the vote for several days and on Tuesday Prime Minister David Cameron, who first tabled the motion to extend airstrikes to Syria, called opponents of the idea "a bunch of terrorist sympathizers," the Guardian reports.
The majority of the ruling Conservative Party has endorsed the idea of the U.K. joining France, U.S. and Russia in bombing ISIS in Syria, with only around a dozen of the party's representatives likely to vote against the motion, according to reports. (U.K. forces already conduct raids on ISIS in Iraq.)
There will likely be more dissention among the opposition Labour party, but it has declared it will not force members to vote with leader Jeremy Corbyn, who opposes airstrikes. Between 60 and 100 Labour MPs are expected to back Cameron—more than enough for the prime minister to win.
The vote follows a night of protests in front of the Houses of Parliament in London by activists against airstrikes, while a YouGov poll published by The Times newspaper on Wednesday shows that less than half of all voters support airstrikes. Forty-eight percent of voters now back Cameron's proposal to bomb ISIS in Syria, a drop from 59 percent before the prime minister addressed parliament last week.
The number of people opposed to the idea of airstrikes has also since grown considerably from 20 percent to 31 percent, while 21 percent say they are still undecided.
According to the BBC the House of Commons has set aside around 10 hours for debating the issue, with discussion due to begin at 11.30 a.m. on Wednesday and a vote expected around 10.00 p.m. that night.
On Tuesday night the Conservative Party's former coalition partners, the Liberal Democrats, published a set of principles for extending strikes to Syria and leader Tim Farron called on MPs to support bombing. Former party leader Nick Clegg said he too will be voting for airstrikes. It is not clear how the remaining six MPs from the party will vote.
The Democratic Unionist Party also said the majority of its 18 lawmakers would back Cameron, BBC reports, although the Scottish National Party, which has 45 MPs, and the Green Party's one MP have expressed heavy opposition to airstrikes.