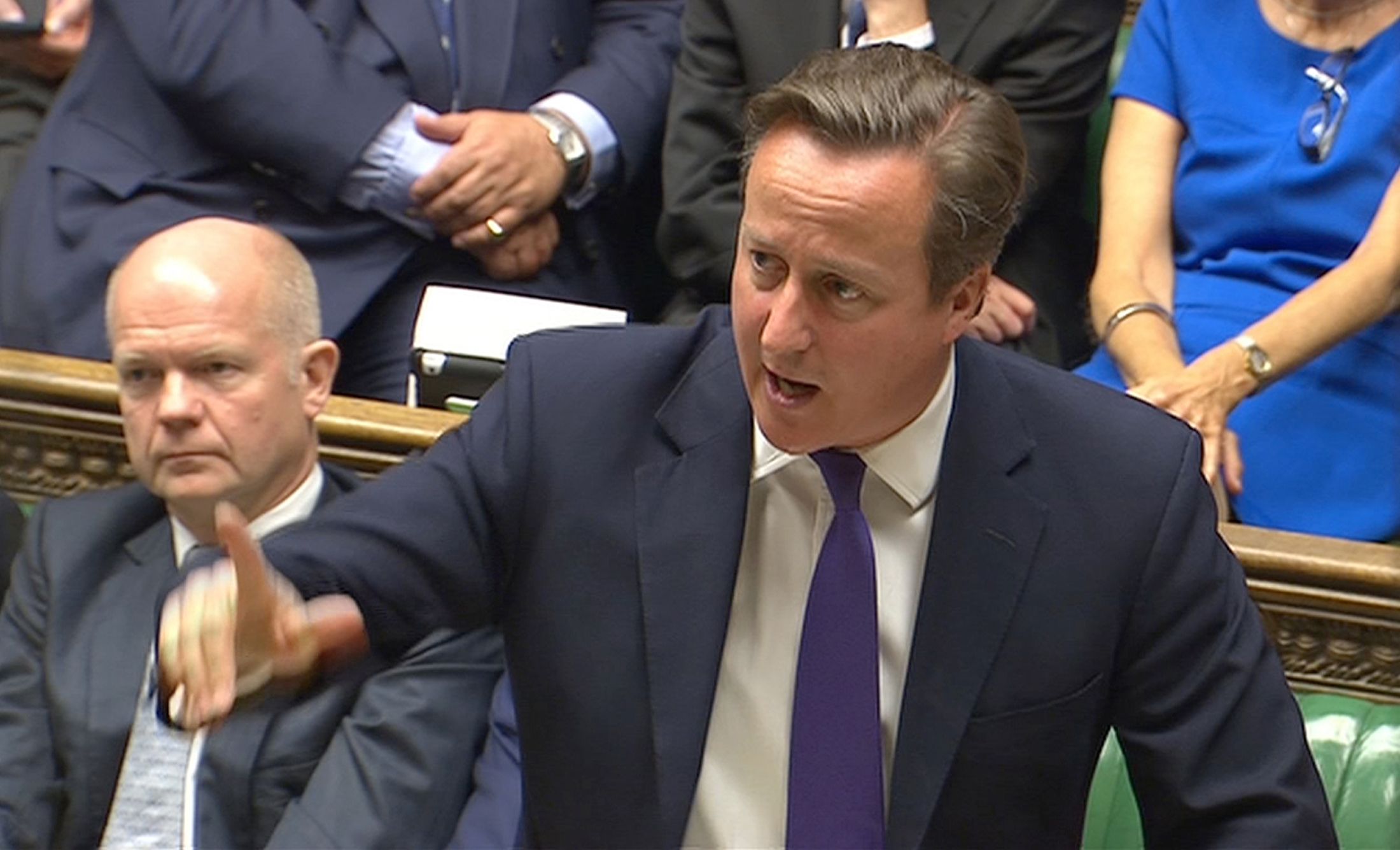 A leading Liberal Democrat has called for an absolute cap on the amount an individual can donate to a political party in the UK following an extravagant ball held by the Conservatives to raise money from wealthy donors ahead of the general election on May 7th.
The Conservative party's Black and White Election Fundraiser ball, held on Monday at the five-star Grosvenor House hotel in London's Mayfair, was expected to raise £3 million for the party's election warchest.
It saw a strong turnout from the Tory cabinet and supporters, with donors paying up to £15,000 for a premium table - around £1,800 more than the yearly UK minimum wage for a person working a 40-hour week.
The event has led to calls from rival parties to reform the funding system of party politics in the UK.
Leader of the Liberal Democrat London Assembly Group, Caroline Pidgeon, said: "It is highly regrettable that agreement has not been reached amongst the political parties to reform the funding of political parties.
"Our democracy would be far healthier if there were absolute limits on the amount of money that any one individual can give to a political party."
Labour leader Ed Miliband also attempted to score political points at prime minister's questions today, accusing the Conservatives of accepting money from donors who were revealed to have Swiss bank accounts with a subsidiary of HSBC that is currently embroiled in a Europe-wide scandal over tax evasion. According to the Guardian, Conservative donors with such accounts have donated £5 million to the party.
The Conservatives have in recent years tried to shake off a reputation as the 'party of the rich', an effort which isn't helped by events such as the ball. The most expensive lot - a bronze maquette of former prime minister Margaret Thatcher - was auctioned off for more than £200,000.
Other prizes included a shoe-shopping trip with home secretary Theresa May, a 10k 'Iron Man' run with secretary of state for work and pensions Iain Duncan Smith, and a home-cooked dinner with the party's chief whip Michael Gove.
Natalie Bennett, Leader of the Green Party of England and Wales, said: "The Green Party believes that we need state funding for political parties, using an allocation system that reflects public support and voting.
"This would help to restore trust in politics. With that in place, we would eliminate the dominance of vested interests currently so powerful in our politics."
The Green Party predominantly relies on funding derived from membership fees and individual donations but do not receive large corporate handouts. During this election campaign they have appealed directly to their supporters via Crowdfunder to boost funds and harness online support for the party.
Last week the Labour party revealed almost 50% of Tory donors are hedge fund managers, with 27 featuring in the Sunday Times 'rich list'. During this election cycle, these wealthy donors have pledged more than £19 million to the cause.
However, the Labour Party often faces criticism for its reliance on funding from the unions, who also have one third of the vote in party leadership elections, and helped elect current leader Ed Miliband in 2010.
The UK Independence Party (Ukip) is particularly unhappy that union members don't have a say over where the money goes, saying that many of them are switching allegiances to their party.
A spokesman for Ukip said: "The Labour party and the trade unions have questions to answer as there is a large percentage of union members who do not support the Labour party and are actually in support of Ukip, but the union levies do not allow members to support parties other than Labour."
Ukip's donor base has been topped up by Conservative defectors switching allegiance. Ex-Tory donor Arron Banks handed £1 million to Nigel Farage's party - a steep increase from the £25,000 he previously offered up for the Conservative cause. Ukip outspent Labour and the Lib Dems in their European election campaign and is now the biggest British party in the European parliament.
The Ukip representative said: "There isn't a democratic deficit in this country. What there is is a certain lack of transparency. We would like to see a much clearer view of where donations come from."
He added that Ukip are opposed to the general public funding political parties: "Taxpayers funding political parties is explicitly out of date. Why should the taxpayer have to pick up the tab for our mistakes?"
Figures from 2014 reveal the Conservative party received £6,842,574 in private donations, compared to Labour's £3,358,160. Lagging further behind were the Lib Dems (£2,762,538), the Greens (£104,288) and Ukip (£98,387).
Neither the Labour nor Conservative party responded to a request for comment.