U.K. Politicians, Not Republicans, Condemn Trump's 'Textbook Racist' Tweets Attacking Democratic Congresswomen
British politicians have done what the majority of Republicans won't do—call out as racist President Donald Trump's tweets telling Democratic congresswomen of color to "go back" to "places from which they came."
Prime Minister Theresa May and the Scottish National Party's Westminster Parliamentary Leader Ian Blackford spoke out in the House of Commons Wednesday, three days after Trump's tweets directed at progressive Representatives Alexandria Ocasio-Cortez, Rashida Tlaib, Ayanna Pressley and Ilhan Omar, the only one of the four born abroad.
Blackford said that May, who will step down from office next week, "finally did the right thing."
"When Donald Trump told women that they should go home, she called it out as unacceptable," Blackford said. "Mr. speaker let me be clear, Donald Trump's actions are textbook racist. They are repugnant and diplomatic politeness should never stop us from saying so."
May confirmed: "I have strongly condemned those comments made by President Donald Trump."
MSNBC's AM Joy host Joy Reid on Friday morning shared a video of the discussion in the House of Commons and commented, "The revulsion is global."
Indeed, German Chancellor Angela Merkel on Friday said, "Yes. Yes. Without a question, I reject and stand in solidarity with the congresswomen he targeted."
Meanwhile, Republican Senator Lindsey Graham on Thursday regarding Trump's tweets said, "I don't think it's racist."
"I don't think a Somali refugee embracing Trump would be asked to go back. If you're racist, you want everybody to go back because they are black or Muslim. That's not what this is about. What this is about to me is that these four congresswoman, in their own way, have been incredibly provocative." Graham told reporters: "If you think he's a racist, that's up to you—I don't."
On Monday Mike Short, Vice President Mike Pence's Chief of Staff, went on Fox News to deny that Trump is racist because he chose Elaine Chao, who was born in Taiwan, as his transportation secretary.
"When people write that the president has racist motives here, just look at the reality of who is actually serving in Donald Trump's cabinet," Short said.
Treasury Secretary Steve Mnuchin on Monday also said, "I don't find them racist."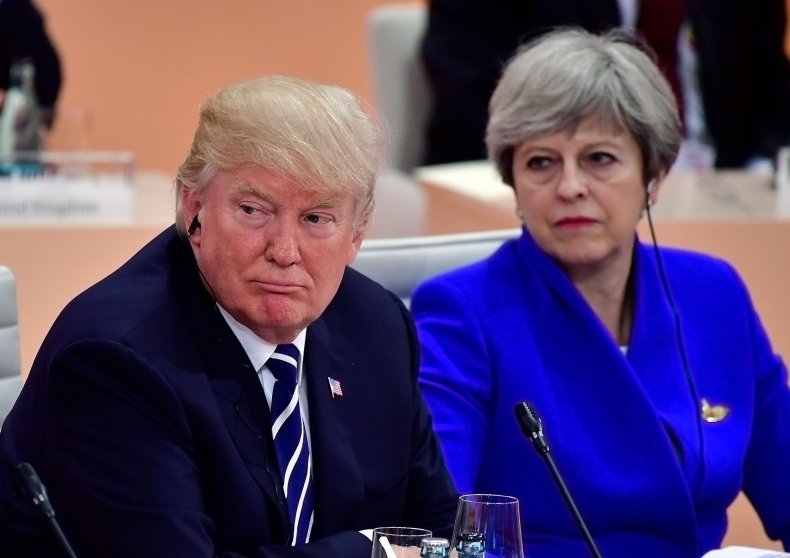 However in the House of Representatives Tuesday, just four Republicans joined 235 Democrats in voting in favor of a resolution to officially condemn Trump's racist remarks. The four Republicans were Will Hurd, Susan Brooks, Brian Fitzpatrick and Fred Upton. Representative Justin Amash, who left the Republican Party earlier this month, also voted in favor of the resolution opposed by 187 Republicans.