U.K. PM David Cameron: Migrants Must Learn To Speak English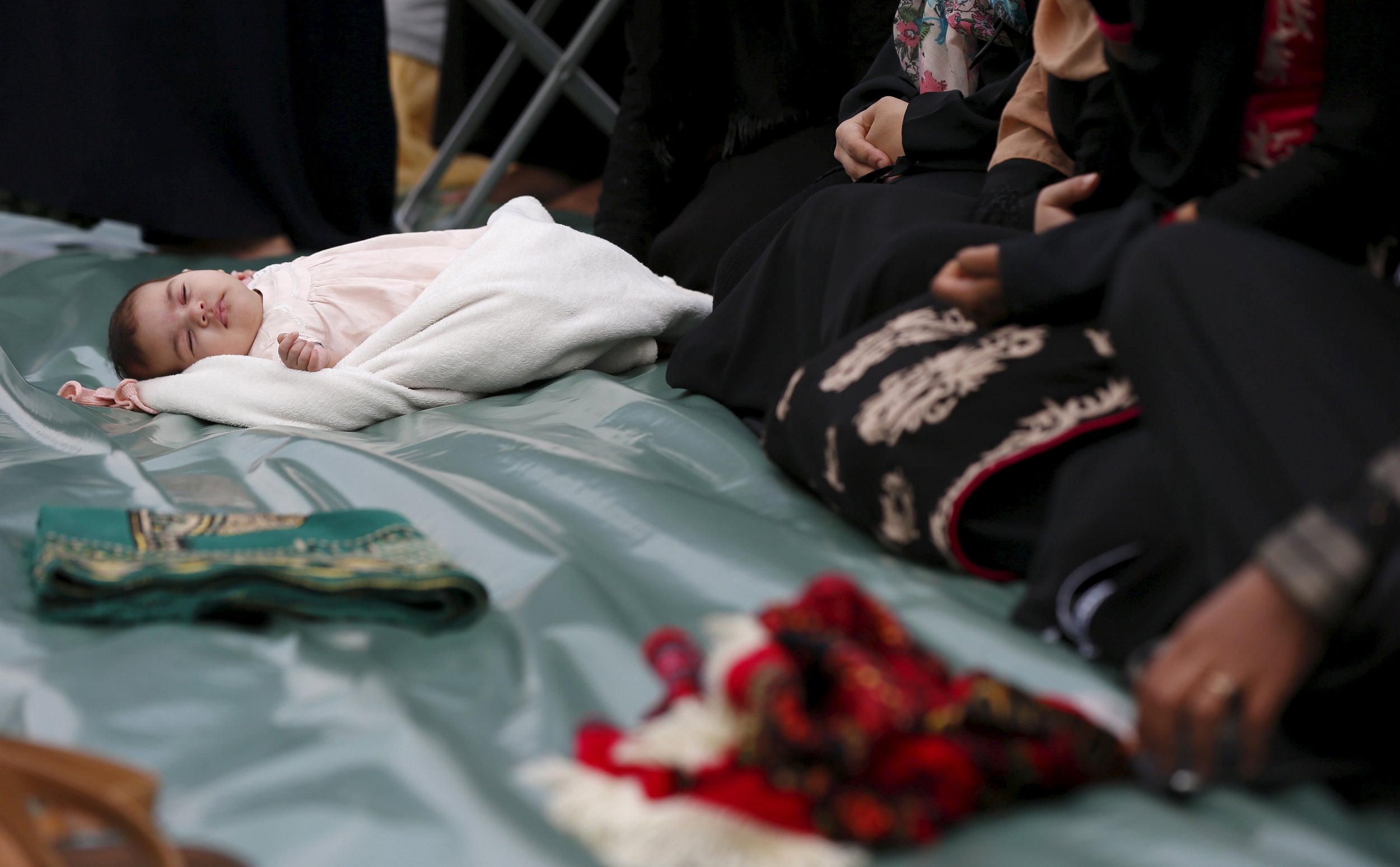 Migrants who fail to improve their English could lose the chance to stay in Britain under new plans.
Writing in The Times on Monday, U.K. Prime Minister David Cameron launched a new push to better integrate Muslim women into British society.
"Consider this: New figures show that some 190,000 British Muslim women—or 22 percent—speak little or no English despite many having lived here for decades," Cameron said. "So it's no surprise that 60 percent of women of a Pakistani or Bangladeshi heritage are economically inactive."
A new £20 million ($28.5 million) push to make English classes for migrants better will be matched by sanctions on those who do not improve their language skills, it was reported elsewhere in the paper. Officials said that from October, people arriving in Britain on spouse visas will have to develop their English, with a test after 2.5 years.
"There are no plans to remove migrants who fail to reach the required level, but it would be taken into account in any request to extend visas or apply for permanent residence," one official told the paper.
Muslim group the Ramadhan Foundation accused Cameron of using Muslims as a "political football to score cheap points," The Guardian reports. "The irony of the prime minister calling for more resources to help migrants learn English when his government cut the funding for English classes in 2011 has not been lost on many people," it added.
Naz Shah, a Muslim member of parliament for the opposition Labour party, welcomed the plans: "Too many children in Bradford and elsewhere are starting school with no English because it is not spoken at home, and that has a knock-on effect for their education. Early years education starts in the home." But Shah also pointed out that Cameron's government has cut funding for English teaching.
A report released last year by the Muslim Council of Britain found that 6 percent of British Muslims said they struggle to speak English.
In his article, which comes in the wake of sex attacks allegedly committed by migrants in Cologne, Germany, and widespread concern about the impact of mass migration to Europe, Cameron warned of a "passive tolerance" that he says allows different communities to live "parallel" lives within western nations. "Segregation drives us apart, not together," he said.
"We will never truly build one nation unless we are more assertive about our liberal values, clearer about the expectations we place on those who come to live here and build our country together, and more creative and generous in the work we do to break down barriers," he said.
Cameron added that this new integration drive has a partial national security focus in combating domestic extremism: "I am not saying separate development or conservative religious practices directly cause extremism... But they can help a young person's slide towards radicalization," he said.