U.K. Prime Minister's Top Team In Turmoil as COVID Deaths Hit 50,000 and Brexit Looms
One of Boris Johnson's closest aides has quit amid rumors of infighting at Downing Street, on the same day the U.K. COVID death toll passed above 50,000, making the U.K. the first country in Europe to hit the grim milestone.
With the Brexit transition period coming to an end on December 31 and the U.K. still facing the threat of crashing out of the European Union without a deal, you could say the timing is not ideal for the British Prime Minister.
Lee Cain, Johnson's director of communications, announced his resignation indicating he will be leaving in December, despite having been offered the new role of chief of staff at Number 10. Cain worked with the prime minister for several years and his shock departure prompted speculation about divides in Johnson's top team and the future of Dominic Cummings, the leader's chief adviser depicted by Benedict Cumberbatch in the film Brexit: The Uncivil War.
Cummings and Cain are long-time colleagues, having worked together on the Leave campaign during the 2016 EU referendum in the U.K.. Despite the departure of his close ally, it appears as though Cummings will stick around for now.
His resignation came amid reports that his potential promotion to chief of staff had led to dismay among some members of Parliament (MPs), ministers, and other government insiders. Even Johnson's fiancee, Carrie Symonds - a former head of media for the Conservatives - felt it would be "a mistake" to promote Cain amid criticism of the government's handling of the pandemic so far, Tory sources told The Times.
Conservative Member of Parliament (MP) Charles Walker said there has been "unhappiness about the No 10 operation for some time" and that it didn't involve enough of the wider Conservative Party. "Members of Parliament have felt excluded from the decision-making process, and that's no secret," he told the BBC.
His fellow Tory backbencher Sir Roger Gales told the broadcaster it was "very worrying indeed" that No 10 "consider it proper to devote this amount of energy to internal squabbles".
Ben Mascall, the former co-director of communications at Downing Street, worked with Cain for three months in the lead up to Britain's General Election in December 2019. He tells Newsweek that his combative approach may be criticized by some within the Tory party, but it's clearly one that worked. The question is, does it still work during the COVID crisis, perhaps the biggest global challenge since World War II.
Mascall says: "When I spent the three months working with Lee and the current Number 10 team on the general election, it was immediately clear that what set them apart from the Downing Street I served in under Theresa May was a single-minded determination to remove anything that stood in the way of their strategic priorities. Lots of people criticized that approach at the time, I wondered at times, myself.
"But it worked: the country could finally look beyond Brexit and the Conservative Party had its biggest majority in 32 years. Few deserve more credit than Lee for that success. Did he overreach at times? Undoubtedly and I'm sure he'd admit that. Back last September we'd troop into the Cabinet room for the bleakest of daily meetings.
"We had a majority of minus 45, The Supreme Court had just told the PM he'd broken the law and we were about to miss the third deadline in delivering something that the majority of the country - to be clear, I was not one of them - voted for. In moments like that, you need people like Lee. Perhaps on other occasions since, a more temperate approach might have worked better."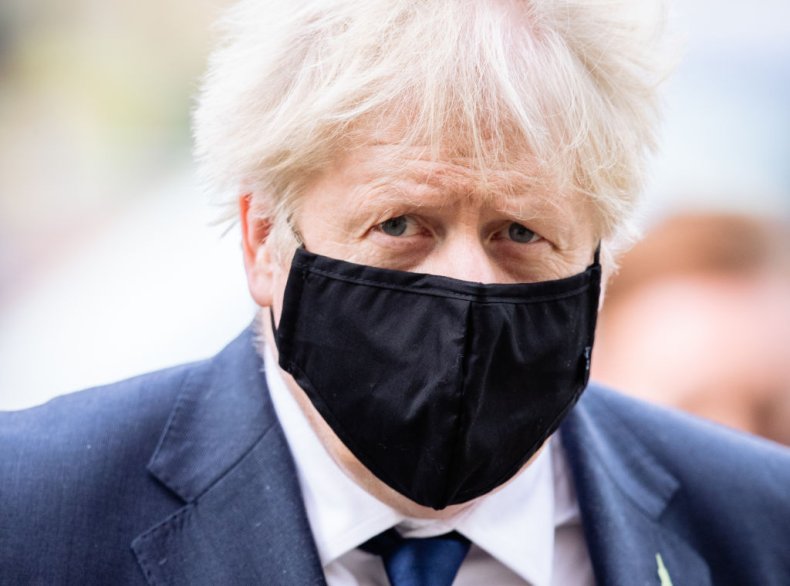 Allies of Cain are angry, claiming he was effectively pushed into quitting, which led to speculation over the future of Cummings, who last made national headlines by driving from his home in London to his parents' farm in County Durham, north-east England while displaying COVID-19 symptoms, only a few days into a national lockdown in March. At the time, the PM's overriding message to the public was to "stay home". In a press conference held in the Downing Street garden, Cummings refused to resign and said he had "no regrets".
In his resignation statement, Cain said it had been a privilege to work for Johnson for the last three years and said "it was an honor to be asked to serve as the prime minister's chief of staff". In response, Johnson said Cain "has been a true ally and friend" adding that "he will be much missed."
Sir Keir Starmer, leader of the opposition Labour party, said that reports of infighting and Cain's resignation were "pathetic" when he spoke to LBC Radio.
"I think millions of people will be waking up this morning, scratching their heads, saying what on earth is going on?," he said. "We're in the middle of a pandemic, we're all worried about our health and our families, we're all worried about our jobs, and this lot are squabbling behind the door of No 10. Pull yourselves together, focus on the job in hand."
Chancellor Rishi Sunak said suppressing the spread of this virus was the "focus of everyone" in Downing Street, and they were "working very hard at it" while Housing Secretary Robert Jenrick told Sky News: "All of us are united and focused on the task at hand - I expect that's what the public wants us to do."
According to the latest official figures, the total number of people in the U.K. who have died within 28 days of testing positive for COVID-19 reached 50,365 on November 11, up 595 on the previous 24 hours. The U.K. was the fifth country to pass 50,000 deaths, coming after the U.S., Brazil, India, and Mexico.
The prime minister said the figures showed, despite hopes for a vaccine, "we are not out of the woods".
He said: "Every death is a tragedy... [but] I do think we have got now to a different phase in the way that we treat it." The government has been criticized for being too slow to lockdown and for its record on testing and tracing, which critics said led to the need for a second nationwide lockdown in England. But the U.K. is not alone, with surging cases in Italy, Spain, and France prompting similar criticisms.
Dr. Chaand Nagpaul, of the British Medical Association, said: "This is a point that should never have been reached. Today's figure is a terrible indictment of poor preparation, poor organization by the government, insufficient infection control measures, coupled with late and often confusing messaging for the public. [A public inquiry must] go over every step with a fine-tooth comb."
If there ever was a time for stability in government, in the middle of a global pandemic is probably a good time for it. Should Johnson have fought for Cain's future at such a critical time?
"Every Number 10 operation is either criticized for being too combative or too weak," Mascall says.
"And as someone who worked in a Number 10 under Theresa May, that was ultimately crippled and run into the ground by compromising and acting as a supplicant, I know which approach I think is more effective."
On Brexit, Johnson is still hoping to secure a trade deal with the EU as well as nations outside of Europe to ensure Britain isn't left short when it does finally cut ties. Speaking to lawmakers in Parliament this week, Johnson welcomed President-elect Joe Biden but, referencing Trump, said: "I had and have a good relationship with the previous president, I do not resile from that, it is the duty of all prime ministers to have a good relationship with the White House.
"But I'm delighted to find the many areas in which the incoming Biden-Harris administration is able to make common cause with us."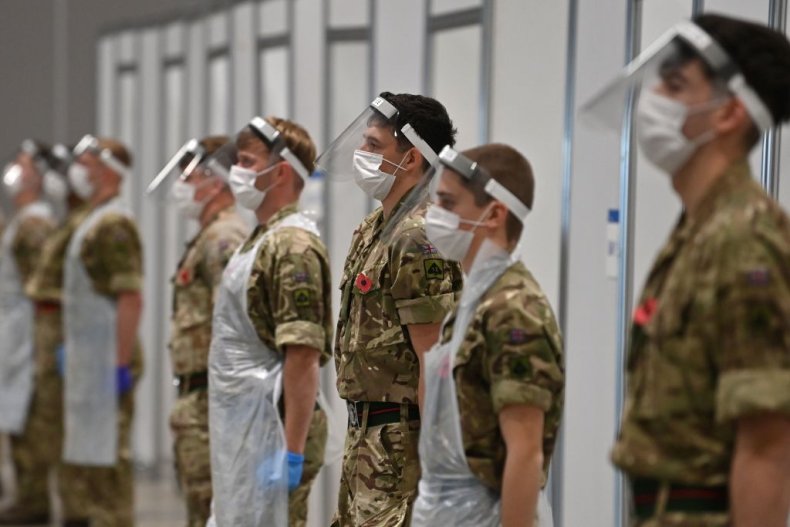 Johnson's support for Brexit and warm relationship with Trump is said to have made some Democrats wary, but the PM was keen to be among the first world leaders to welcome the new president-elect. Biden spoke with Johnson among other European leaders including Angela Merkel and Emmanuel Macron earlier this week, despite rumors the British prime minister was not "top of the list" of people he would reach out to.
He is hopeful he will be able to secure a trade deal with the U.S. following Brexit and the PM insists the "outlines" of an agreement are clear and a deal is "there to be done". Critics say Johnson's handling of Brexit could put that deal under threat.
In London and Brussels, Brexit negotiations continue remotely, with government officials still ironing out the remaining stumbling blocks. A spokesman for Prime Minister Johnson this week said "time is in short supply".
If a trade agreement is not in place by January 1, 2021, Britain will exit the EU without a deal and will operate with the EU under World Trade Organisation rules. The government is clear that it is not the outcome it wants but if that happens, and a vaccine still hasn't been found, turmoil may well be the least of the government's worries.
Newsweek has contacted Downing Street for comment.