U.K. Reality Show Demands: Go Vegetarian, or Be Forced to Cook and Eat Pet
A new British reality television show is presenting families with the choice of either becoming vegetarian of being forced to cook and eat their own pet.
Meat the Family, which is set to air in three parts on the UK's Channel 4, will see four families who normally eat meat adopting farm animals as pets. The animals featured include a chicken, cow, lamb and pig.
The show's producers say the families involved will "treat the new arrival like a beloved pet– taking it for walks and playing with it—in a bid to understand its intellectual and emotional capacity."
At the end of a three week period, the families will be "forced to make one of the toughest decisions of their lives: go vegetarian forever and send the animal to a sanctuary, or remain meat eaters and kill their new best friend."
If they refuse to become vegetarians, the families will be expected to cook and eat their freshly slaughtered pet.
A casting call posted online by the show's production company Spun Gold TV earlier in the year said producers were looking for "warm, opinionated families who will share their homes with an animal they would normally eat." It did not mention the possibility of slaughtering and eating the animal.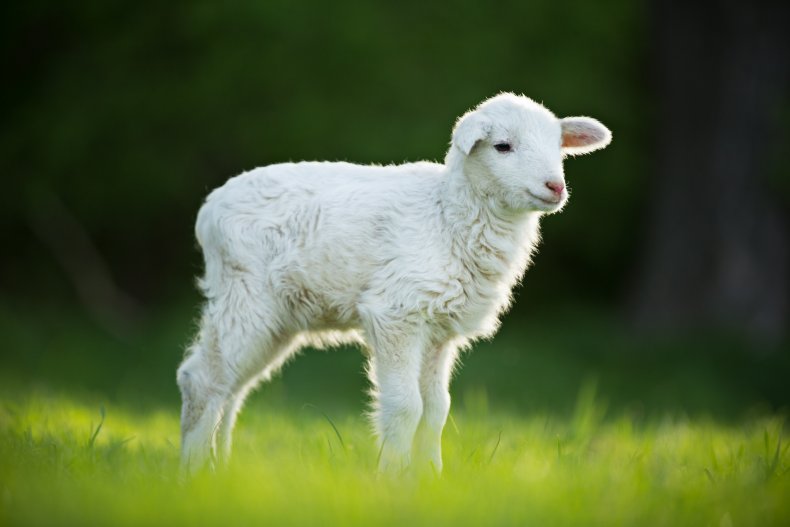 "It is not sex or drugs anymore. Meat is becoming the next taboo," television and media analyst Virginia Mouseler told The Daily Mail. "The question they are asking is how can you cuddle your dog while you are putting another animal in the oven?"
"In this series we confront some really timely themes of ethical eating in a unique and entertaining fashion," said Managing Director of Spun Gold TV, Daniela Neumann, in a press release. "Why do we find it acceptable to eat a lamb but we wouldn't eat our pet dog? Could you go back to meat once you've put a name and face to a meal? This is a series that will combine amazing research about animal intelligence with some heart-warming moments."
"From environmental activism to vegan sausage rolls the debate around eating meat and animal welfare is more prominent than ever before," added Nicola Brown, Channel 4 Commissioning Editor, Specialist Factual. "Confronting the reality of an animal's journey from field to plate, Meat the Family will be a life changing and emotional experiment for all involved."
According to Deadline, the show's format was originally devised at Rise Films, the production company responsible for the Academy Award-winning Netflix documentary Icarus. The format was then further developed at Spun Gold TV. Red Arrow Studios are distributing the series internationally, and are said to be "hopeful of securing interest from U.S. buyers."