U.K. Reports Over 8K new COVID Cases, Most From Delta Variant
The United Kingdom has recorded 8,125 new COVID cases, a majority from the Delta variant, the highest infection rate recorded there since Feb. 26, the Associated Press reported.
There are concerns that the removal of social distancing restrictions will be delayed in England, which was supposed to lift them on June 21. Prime Minister Boris Johnson will announce on Monday whether or not the restrictions will be lifted.
Officials hope to vaccinate as many people as possible to reduce the new cases and deaths, especially since the new cases are seen in younger, unvaccinated age groups. On Friday, another 17 deaths were announced related to COVID-19, making the confirmed total 127,884.
For more reporting from the Associated Press, see below.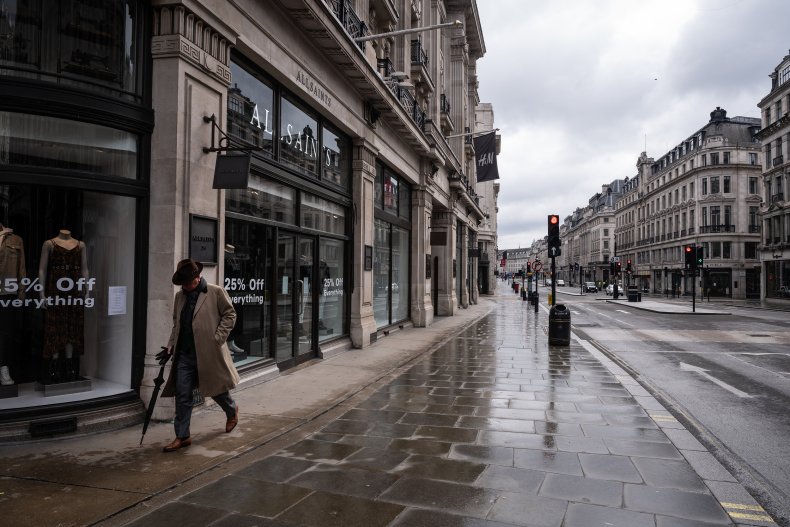 Italy Recommending AstraZeneca Vaccine Only For Those Over 60
Italy is recommending the AstraZeneca vaccine only for people over age 60, saying younger people who received a first AstraZeneca shot should get Pfizer or Moderna for their second shot.
The government's scientific committee revised its vaccine strategy after reviewing the latest data on cases of rare blood clots in people who received AstraZeneca. It's acting now because the virus has drastically decreased, thanks to months of restrictions and a vaccine campaign that inoculated 45 percent of the population with at least one shot.
While cases of blood clots after a second dose are "extraordinarily rare," the committee is recommending a different vaccine for a second dose for people under age 60, according to Dr. Franco Locatelli, head of the scientific committee.
Other countries, including France and Canada, have made similar recommendations. The European Medicines Agency still recommends people who received a first AstraZeneca vaccine to follow up with the same shot.
Sri Lanka Extends Lockdown
Sri Lanka extended its lockdown for another week, amid a surge of coronavirus deaths in recent weeks.
Sri Lanka is under a nearly three-week lockdown, scheduled to end on June 14. But on Friday, the government announced it will remain until June 21.
The new restrictions come as the coronavirus death toll crossed the 2,000 mark on Friday. It took 14 months to reach the first 1,000 deaths, while the second 1,000 deaths came in just 23 days.
People are banned from leaving their homes, while food and other essentials will be distributed through mobile vendors. However, the government says the ban will not apply to those engaged in essential service such as health, food supply, communications and power sectors. Factories, construction sites and agriculture sectors can operate.
Doctors and health workers have urged the government to keep the existing travel ban to contain the spreading of the coronavirus. Sri Lanka's total confirmed cases have reached 216,134.