U.K. Retail Sales Fall Sharpest Since Records Began
Retail sales in the United Kingdom have fallen by a record of 5.1 percent in March as the impact of coronavirus is widely felt.
The fall is the steepest on record since the Office for National Statistics (ONS) started recording data in 1996.
Online shopping and sales of groceries grew but sales of clothing fell by over a third (34 percent). Alcohol sales grew by 31 percent.
"This is retail armageddon," Ayush Ansal, chief investment officer at hedge fund Crimson Black Capital said.
"While the January retail sales data showed signs of the Boris Bounce, the March data reflected the COVID-19 collapse.
"As catastrophic as it is, this data will have been priced in by markets. Everyone saw it coming."
The FTSE 100 U.K. share index has fallen sharply on opening by around 1.5 percent but this mirrors similar falls in China and across Europe.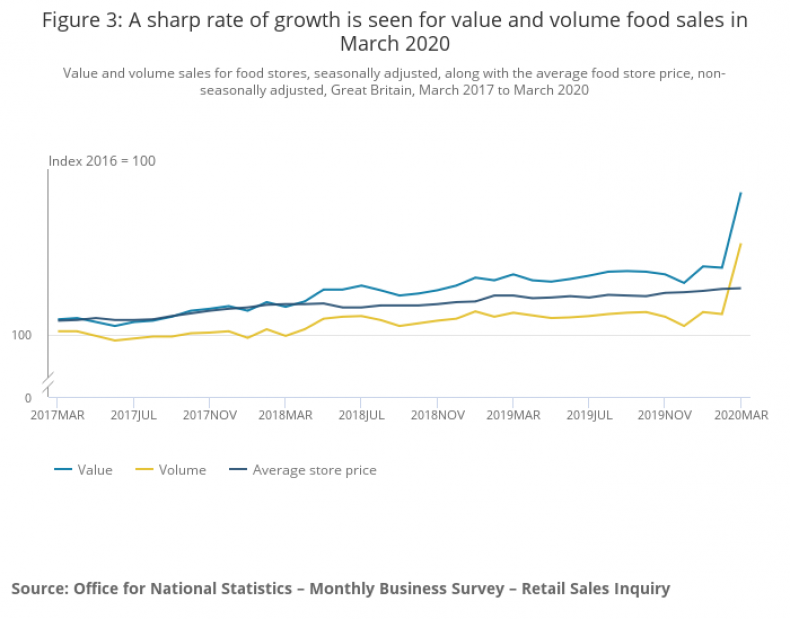 "We are experiencing an economic contraction that is faster and deeper than anything we have seen in the past century, or possibly several centuries," Bank of England interest-rate setter Jan Vlieghe said before retail data was released.
In the three months leading up to March 2020, retail sales had shown a modest decline, according to ONS, with volumes falling by 1.6 percent compared with the quarter before, with the performance of non-food stores and fuel foreshadowing this sharper decline.
Consumer confidence is also at near-record lows. Polling company GfK reported the biggest fall in confidence recorded in 45 years when revealing data from the second half of March, with the most recent data showing confidence remaining at its lowest since the financial crisis in 2009.
"It is impossible to say if this is at the bottom after weeks of adjustment to the reality of lockdown life, or if further falls are to come," GfK's client strategy director Joe Staton has said.
Britain's budget deficit could rise to £273 billion ($337 billion) if lockdown measures continue, the government's independent economics forecaster the Office for Budget Responsibility has predicted.
Lockdown measures in the U.K. will continue until at least the first week of May, when measures will be reassessed. England's Deputy Chief Medical Offer Jenny Harries said on March 29 that it would take between two and three months to understand fully whether the lockdown was having the desired effect.
The government is hoping that a combination of mass testing and a contact tracing app will lower infection rates and allow the gradual easing of lockdown measures.