U.K. Scientist, Who Influenced U.S. Lockdown Policy, Quits After Breaking Social Distancing Rules With Lover
A leading epidemiologist whose research led Boris Johnson to lock down the U.K. and influenced coronavirus mitigation efforts in the U.S. on Tuesday evening resigned from his position advising the British government after he broke social distancing rules with his married lover.
Professor Neil Ferguson, of Imperial College in London, allowed his lover, a married woman, to visit his house at least two times during the pandemic, according to The Telegraph. The woman reportedly visited the scientist's house on March 30 and again on April 8, during the country's lockdown period. At that time, Ferguson was regularly advising the British public to strictly adhere to the country's guidelines on social distancing to limit the spread of COVID-19.
In a statement, Ferguson admitted he made "an error of judgment and took the wrong course of action." He also confirmed he will be stepping down from his involvement in the British government's Scientific Advisory Group for Emergencies, a group that has been heading the U.K.'s coronavirus response.
"I acted in the belief that I was immune, having tested positive for coronavirus, and completely isolated myself for almost two weeks after developing symptoms," Ferguson said.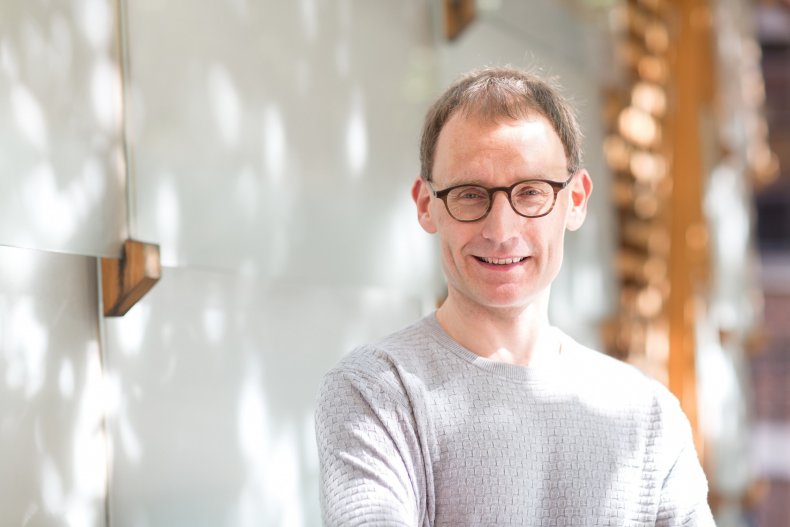 "I deeply regret any undermining of the clear messages around the continued need for social distancing to control this devastating epidemic. The Government guidance is unequivocal, and is there to protect all of us."
Ferguson was the lead author of a report by an epidemic modeling group at Imperial College London, which warned that an uncontrolled spread of COVID-19 could result in as many as 510,000 deaths in the U.K. At the time of its release, the report prompted Johnson and other British leaders to quickly change course on their relaxed response.
The epidemiologist also shared his team's findings with the White House Coronavirus Task Force and CDC in early March. U.S. officials said the report—which projected up to 2.2 million potential deaths in America without mitigation measures—influenced the domestic federal government to issue strict guidelines on social distancing and other measures to battle the virus.
If radical lockdown policies aren't implemented quickly, the new disease could overwhelm hospitals and 8 to 9 percent of people 80 or older could die from being infected, the report found. "The effectiveness of any one intervention in isolation is likely to be limited, requiring multiple interventions to be combined to have a substantial impact on transmission," its authors wrote.
Newsweek reached out to Ferguson for further comment. This story will be updated with any response.