U.K. Scientists Say Hydroxychloroquine May Still Have Promise, No Drug Has Been Politicized Like This
British scientists have said hydroxychloroquine may still have promise as a preventive treatment for COVID-19 but the drug has become so politicized that studies investigating whether or not it is effective are being hampered.
A large trial known as COPCOV being led by the University of Oxford, U.K., the Wellcome Trust and the Mahidol Oxford Tropical Medicine Research Unit (MORU) in Thailand is aiming to enrol more than 40,000 frontline health care workers and staff who have close contact with COVID-19 patients.
The goal is to investigate whether or not hydroxychloroquine and the related drug chloroquine are effective in preventing or reducing the severity of COVID-19 infections. But one of the scientists involved, Nick White, a professor of tropical medicine at Oxford University told Newsweek that conducting hydroxychloroquine studies has become more difficult because the drug has been politicized like no other medication.
"(The politicization) has been a major impediment to conducting the clinical trials needed to provide the answers the questions above. It has adversely affected the performance of regulatory authorities, and it has polarized media opinion and public attitudes," White told Newsweek.
In the U.K., the regulatory body for medicines halted trials into the drug following the publication of a paper in The Lancet that sparked fears of increased deaths from its use against COVID-19.
This paper was later retracted because of flaws in the data, and trials were subsequently allowed to restart. However, White said the controversy over the drug, which has been touted by President Donald Trump and other high profile figures like Brazilian president Jair Bolsonaro, has made it more difficult to recruit participants while hospitals have also pulled out of the trial, the BBC reported.
Earlier in the pandemic, hydroxychloroquine showed some promise for the treatment of COVID-19 in some small, preliminary trials.
However, several large, high quality studies, including those commissioned by the World Health Organization and the U.S. National Institutes of Health, have now found no evidence to suggest that hydroxychloroquine, when used with or without the antibiotic azithromycin, helps to fight the virus in hospitalized patients.
Furthermore, some organizations, such as the U.S. Food and Drug Administration, have highlighted evidence that the drug—which has long been used to treat malaria and other conditions like rheumatoid arthritis—could increase the risks of serious side effects, such as cardiac arrhythmia, especially when given in combination with azithromycin.
However, the COPCOV scientists say that the drug may still prove to be beneficial in preventing COVID-19 or treating the disease in its earlier stages, before patients are hospitalized. Nevertheless, there is still a lack of data on these issues highlighting the importance of trials like COPCOV—the only large, global trial investigating the drug for use as a preventative treatment.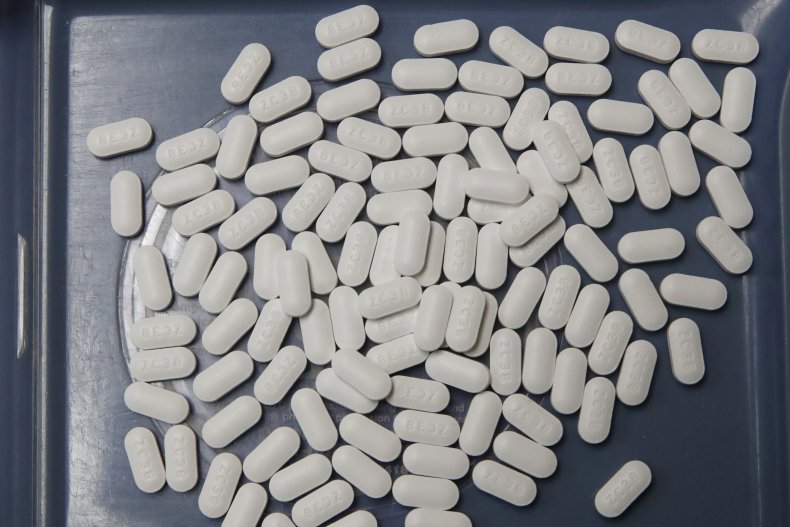 "Large and definitive randomized controlled trials are needed to assess efficacy, tolerability and toxicity. It seems that viral burdens peak early in COVID-19, whereas by the time a patient is sick in hospital it is the inflammatory reaction that causes potentially lethal lung damage," White said. "So drugs with moderate antiviral activity have the best opportunity in prevention or very early in treatment."
"Hydroxychloroquine has weak to moderate antiviral activity in some laboratory systems, and there is observational evidence of benefit in patients receiving it for rheumatic diseases and in some small studies from India—there is also some indication for a small benefit in the post exposure prophylaxis studies reported to date, but nothing that can be regarded as reliable or definitive. That is why we need randomized trials," he said.