U.K. Sending Troops to Arctic Circle to Fend Off Approaching Russian Aggression
Britain will send 800 troops to the Arctic to counter a threat from Russia, U.K. Defense Secretary Gavin Williamson announced.
Ahead of his party's annual conference, Williamson said that British Royal Marine and Army commandos would be deployed to Norway every winter for the next decade.
They will team up with Norwegian troops and American and Dutch marines to counter Russia's reopening of its Soviet-era Arctic bases, amid international claims for Arctic territory.
The U.K. said Russian submarine activity in the North Atlantic has reached levels not seen since the Cold War.
"As the ice melts and new shipping routes emerge, the significance of the high north and Arctic region increases,'' Williamson told delegates in the English city of Birmingham.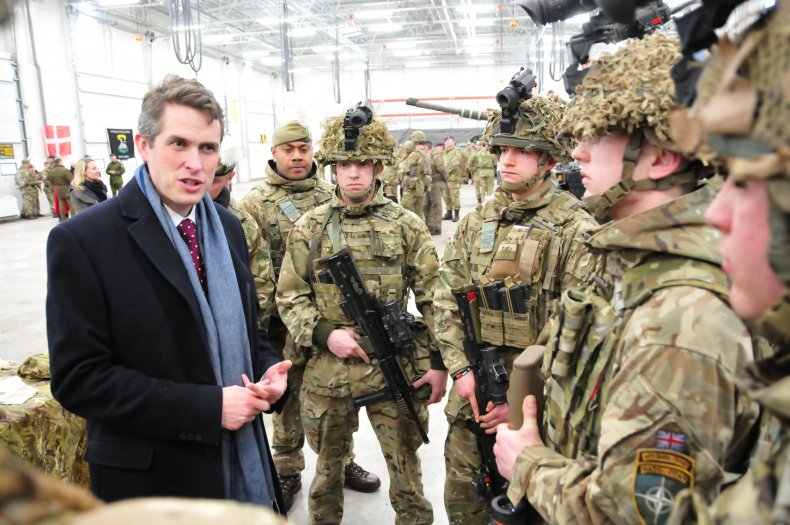 "Russia, with more submarines operating under the ice and ambitions to build over 100 facilities in the Arctic, is staking a claim and militarizing the region. We must be ready to deal with all threats as they emerge,'' he said.
Britain's defense secretary also said 2,000 people would be trained to protect internet networks from cyberattacks and based at the Government Communications Headquarters listening post. He also said that the carriers HMS Bulwark and HMS Albion would remain in service, after concerns that they might be scrapped due to budget cuts.
A report by the government's defense subcommittee warned of Russia seeking to expand its influence. In its report, "On Thin Ice: UK Defence in the Arctic," the subcommittee warned that Britain should be concerned about Moscow's intentions in the region.
"Russia has shown itself to be ready to use military force to secure political advantage and the disputed operation of a number of international legal norms in the Arctic is vulnerable to exploitation by a revisionist state," it said.
In July 2007, a team of Russian scientists planted a Russian flag on the seabed of the North Pole, in a move that was seen by many as an example of Russia's expansionism.
But Moscow dismissed claims that its Arctic strategy was belligerent, and said it was NATO that was building up its forces in the region. In Norway, members of the alliance will take part this month in its largest military exercise since 2015, called Exercise Trident Juncture 18.