UK Should Have 'One Last Go' at Reshaping EU Ties, Says David Cameron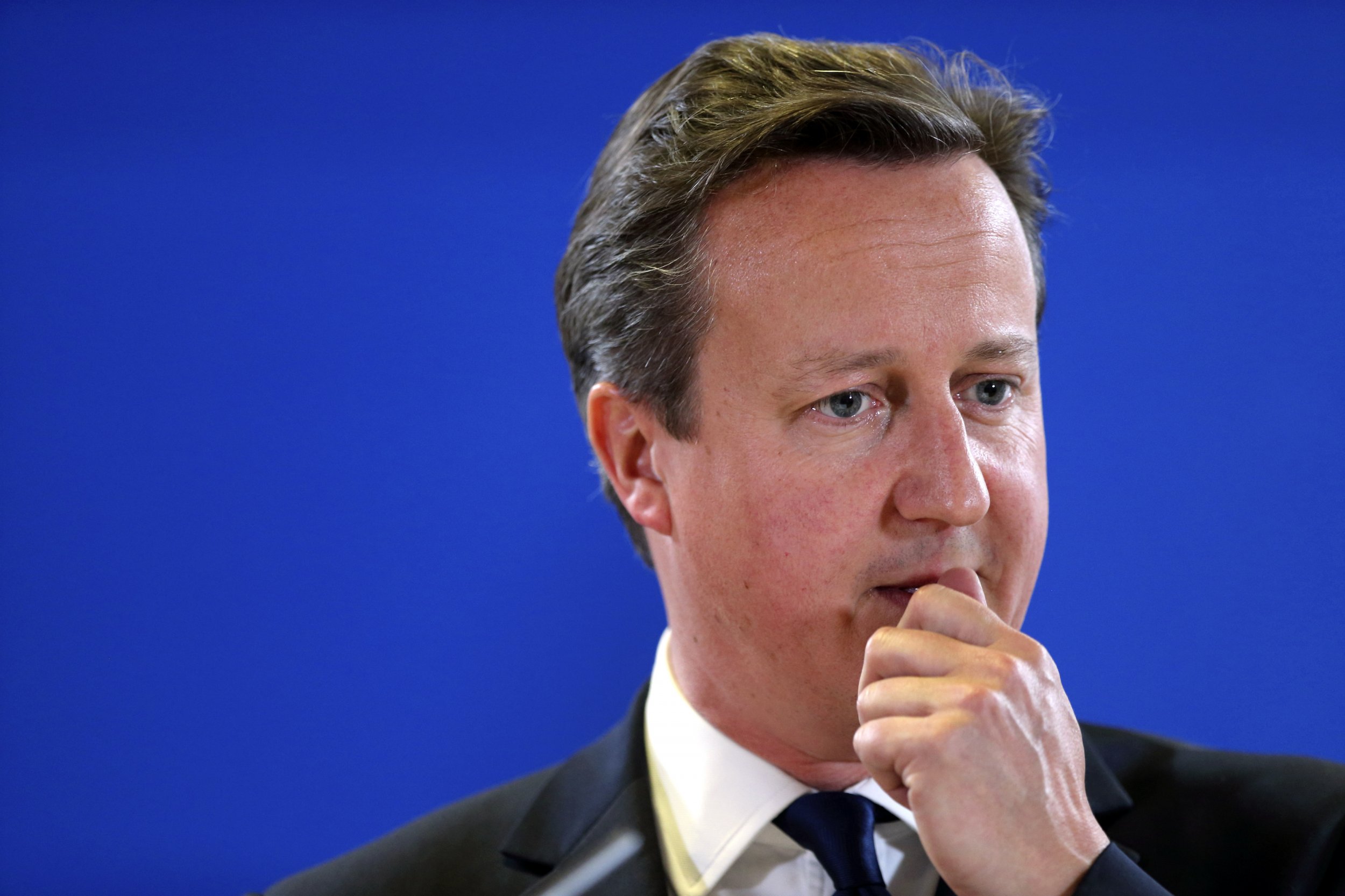 British Prime Minister David Cameron said his plan to try to reshape ties with the European Union would be the last such renegotiation, saying on Thursday he wanted a 1970s-style Common Market arrangement with the bloc.
Cameron, facing an election challenge from the anti-EU UK Independence Party (UKIP), adopted a tougher stance on Europe, complaining that the single currency "was not working well", immigration from other EU countries was too high and Britain wanted to "do some things differently" from Europe.
"I think it's worth one last go trying to get a better relationship with Europe," said Cameron, who has promised to try to reshape Britain's EU ties before holding a referendum on Britain's EU membership in 2017 if re-elected next year.
Cameron has long said he'd like Britain to stay in a reformed EU and expressed confidence he could negotiate meaningful reform. His warning that his attempt would be the last and might fail struck a new, more Eurosceptic note.
"We need to get back, frankly, to what we were told we were going to join in the first place, a Common Market," he said, referring to 1973 when Britain joined the EU's precursor, which was then a smaller bloc whose main purpose was trade ties.
"We want access to Europe's markets, we want a say over how those markets work, but we don't want a European army or a European flag or a European country. We live in a country called Britain and that's the way it should stay."
Cameron's tougher rhetoric reflects growing pressure from UKIP which is fuelling discontent on the right of his Conservative party which wants him to get tougher on Europe and immigration.
UKIP, which wants a British EU exit and sharply lower immigration, has poached two of his lawmakers, won its first elected seat in parliament at his party's expense this month, and threatens to split the right-wing vote in May 2015 making it harder for him to defeat the opposition Labour party.
If Cameron loses next year, his party - which hasn't won an overall majority since 1992 and rules in coalition with the smaller Liberal Democrats party - would probably oust him as leader.
Cameron was in Kent, southeast England, ahead of a by-election on Nov. 20 caused by one of his lawmakers defecting to UKIP. The parliamentarian, Mark Reckless, is now contesting the same seat for UKIP and could beat the Conservatives.
TOUGHER IMMIGRATION CONTROLS?
Cameron held a meeting with members of the public and party activists to present his party's two prospective candidates for the by-election. Neither of the two candidates listed reducing immigration, something opinion polls show is one of the main issues worrying voters, among their priorities.
But in answer to a question, Cameron promised tougher immigration policies were on the way, suggesting he was formulating new ideas to try to reduce the number of migrants coming to Britain from the 28-nation EU.
Local media have reported he is considering asking the EU for "an emergency brake" to restrict migrant numbers if and when they are deemed unmanageable and that he will make clawing back control of Britain's borders "a red line" in any future renegotiation with the EU.
Under the EU's freedom of movement rules, EU citizens are entitled to work anywhere in the bloc. That has seen hundreds of thousands of EU nationals come to work in Britain, which has the bloc's fastest-growing economy, and also seen many Britons move abroad to retire in sunnier climes.
However, UKIP and parts of the Conservative party say the public is unhappy about what it perceives to be abuse of the welfare system by unemployed EU migrants and is worried that those migrants who do work are depressing wages.
Cameron told the meeting: "Crucially we need to get some changes on one of the very big issues in British politics today which is immigration. Immigration in recent years has been too high. We need to bring immigration under control."
Refusing to give details of his plans, he said after the meeting that his party would be setting out new ideas on the sensitive issue in the coming weeks.
Deputy Prime Minister Nick Clegg, leader of the Liberal Democrats, said Cameron was tacking to the right and running scared of UKIP.
"I think the Conservative Party have got a fundamental problem," Clegg told the LBC radio station. "They are running after UKIP in a complete panic."