U.K. Singer Rebecca Ferguson Says She'll Perform at Donald Trump's Inauguration... With a Caveat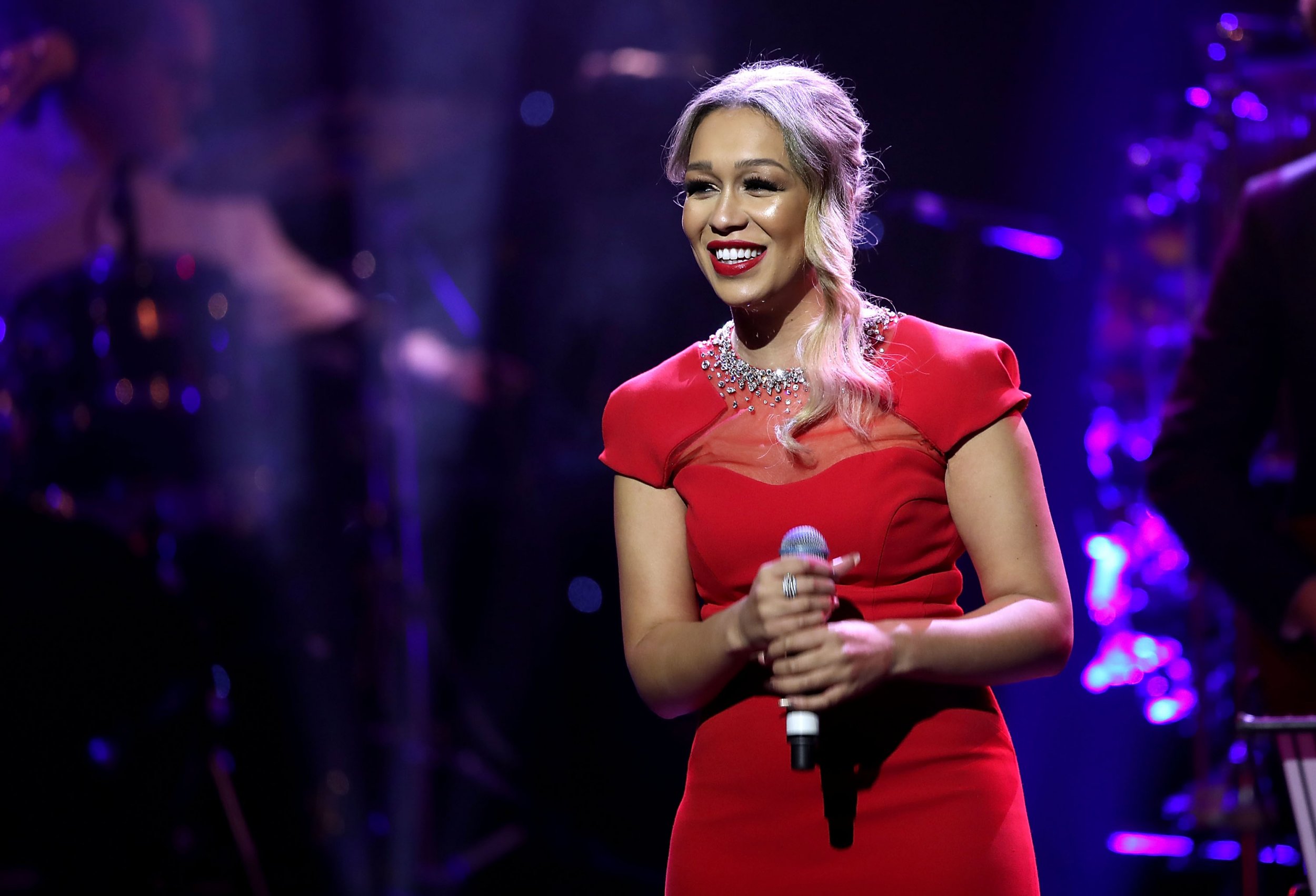 Stars including Elton John and Celine Dion have reportedly turned down the opportunity to perform at U.S. President-elect Donald Trump's inauguration ceremony later this month. However, an unlikely name has revealed she is up for the gig—under one condition.
U.K. singer Rebecca Ferguson, who appeared on the 2010 season of singing competition The X Factor, tweeted Monday that she will perform if she can sing "Strange Fruit," the politicized song about racism and the lynching of black people in America.
The song was first written as a poem in 1937 and later popularized as a song by legendary singer Billie Holliday in 1939.
Ferguson wrote of the inauguration: "I've been asked and this is my answer. If you allow me to sing 'Strange Fruit,' a song that has huge historical importance, a song that was blacklisted in the United States for being too controversial, a song that speaks to all the disregarded and downtrodden black people in the United States, a song that is a reminder of how love is the only thing that will conquer all the hatred in this world, then I will graciously accept your invitation and see you in Washington."
The singer's politicized offer to perform comes after a divisive presidential election campaign during which Trump offended numerous minorities, alongside increasingly tense relations between African-Americans and law enforcement over the deaths of several black citizens in 2016.
Ferguson came second on Simon Cowell's The X Factor in 2010 and was subsequently signed to his record label, Syco Music.
Another alumni of a Cowell reality show, 16-year-old singer Jackie Evancho, who appeared on the 2010 season of America's Got Talent, will sing the national anthem at the event. Beyoncé did the honors at outgoing president Barack Obama's second inauguration ceremony in January 2013.
New York dance troupe the Radio City Rockettes are also set to perform.
U.K. Singer Rebecca Ferguson Says She'll Perform at Donald Trump's Inauguration... With a Caveat | Culture