UK European Surcharge Payment Postponed 'Until After Election'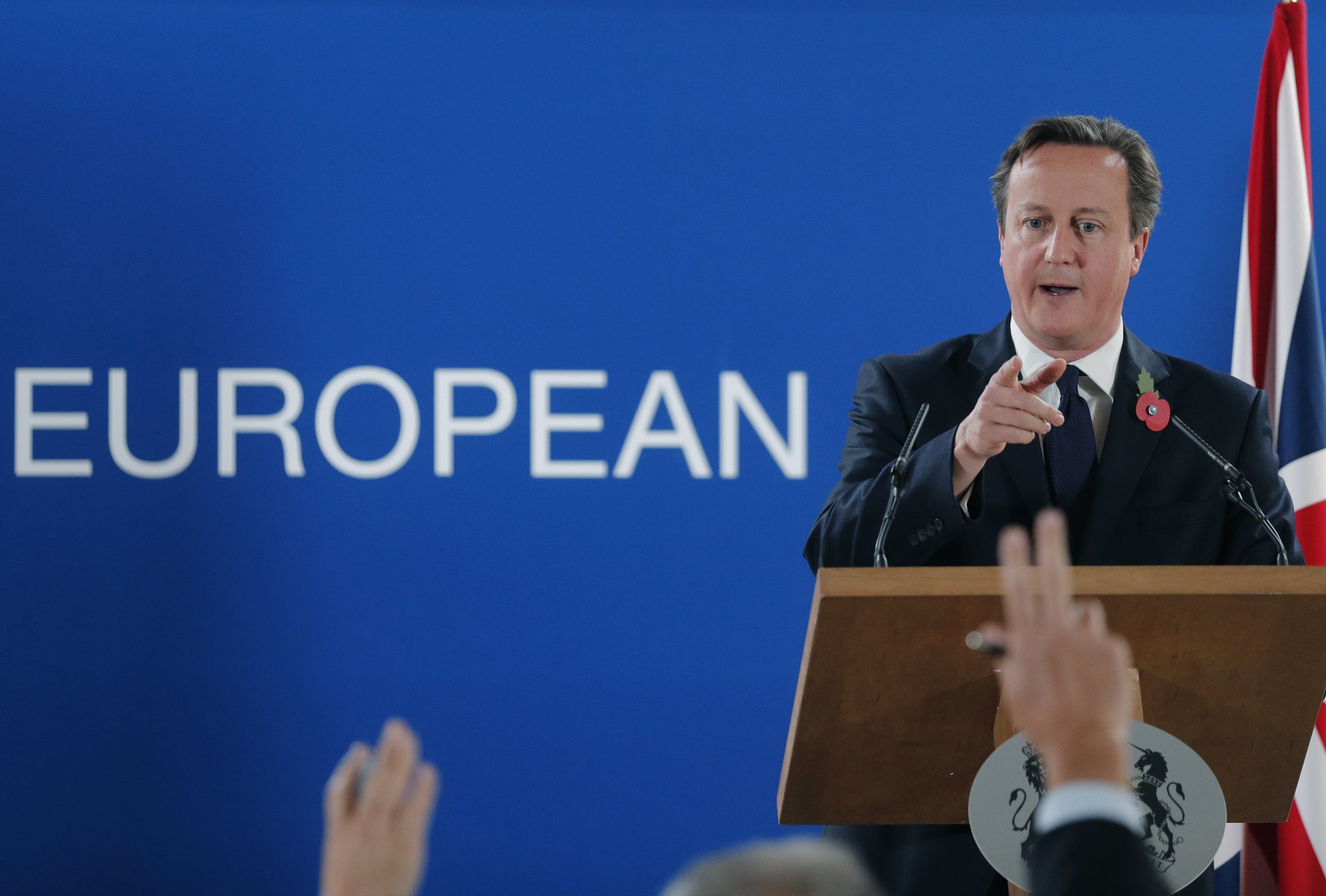 EU finance ministers will tell Britain on Friday that the only way to resolve a row over a surprise budget bill to Brussels is to pay in interest-free installments, officials said, but Britain's chancellor George Osborne insisted the bill was "unacceptable".
Italy, which holds the EU's rotating presidency, will present the installment compromise at a ministerial meeting in Brussels, seeking to give British Prime Minister David Cameron a way to save face over the 2.1-billion euro ($2.6-billion) bill.
Interest on the late payments would also be waived.
Ministers said they expect a political deal on Friday and the technical details to be worked out at another meeting on Nov. 14 in Brussels, before the Dec. 1 payment deadline.
However, according to leaked diplomatic proposals seen by The Telegraph, the deadline for the final negotiation of the controversial budget bill to Brussels will now be postponed until June 1st 2015, safely after next years general election.
The delay, requested by the British government, will give the UK "exceptional flexibility with regard to the time period for payment", and will mean that the country avoids paying over £7.7 million a month in interest after the 1st December deadline.
The row has put Cameron, who told parliament he will not pay the bill in full, under pressure from Eurosceptics at home in the run-up to a general election in May. His EU counterparts are sympathetic to Britain because the bill is unusually large as it results from a statistical review stretching back over a decade.
According to Cameron, the bill of 1.7 billion pounds due December 1st, has "turned the British public against the EU".
"The demands for that Britain pays 1.7 billion pounds on the first of December is unacceptable," Chancellor George Osborne told reporters as he arrived for the meeting. "I will make sure we get a better deal for Britain."
But Osborne's counterparts and EU officials say it is out of the question to let Britain, Europe's third largest economy, contribute less, despite Cameron's promise to the British parliament that will not pay "anything like" the full amount.
"The rules for calculating that are not only quite precise, they are also just," Polish Finance Mateusz Szczurek told Reuters. "The budget contributions are based on gross national income and I don't really believe that they should be changed."
Diplomats have also said that if Britain does manage to negotiate a decrease in the £1.7 bn figure, this could actually lead to additional payments in deals on Brussels budgets for next year.
"The devil will be in the detail. Britain might shave something off but it will be part of the overall package and there will be additional amounts to be paid in the 2014 and 2015 budgets," said an official.
EU officials say any deal has to strike a balance between Britain - which already receives a much envied annual rebate on its EU contribution - and those states, including Germany and France, which will benefit from the statistical revision.
The technical and legal details of how the regulation stipulating full payment on Dec. 1 can be waived also require work and could need votes by ministers and even EU lawmakers.