Teens Invent a Condom That Changes Colors To Detect STIs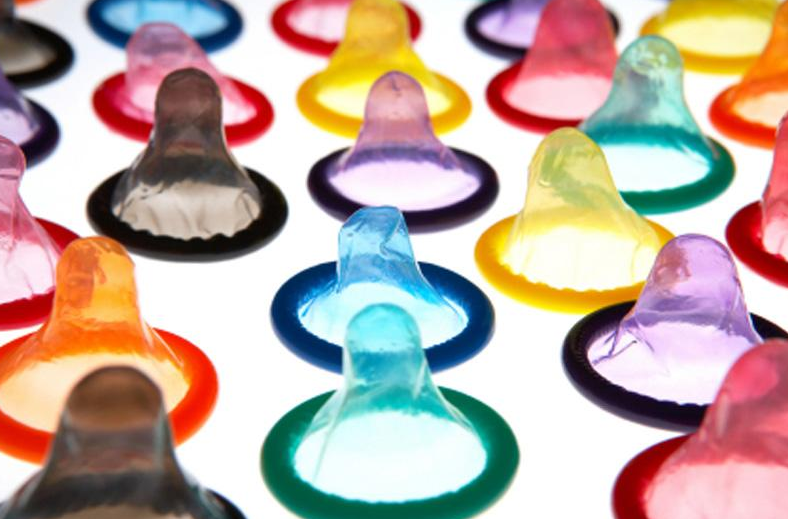 Three teenagers from Essex, England have invented a condom called the "S.T.EYE" that changes color when it comes into contact with a sexually transmitted infection (STI.)
According to the product's designers, the condom exterior includes a layer covered with molecules that attaches to the bacteria and viruses associated with common STIs. That molecular process causes the rubber exterior to glow a certain color in dim light depending on the disease it detects — green when it detects chlamydia, blue for syphilis and a whitish yellow when it detects herpes.
The inventors, Muaz Nawaz, 13 years old, and Daanyaal Ali and Chirag Shah, both aged 14, are currently students at England's Isaac Newton Academy. Their idea won "best health innovation" at this year's TeenTech awards. Each received a £1,000 (about $1,568) cash prize, along with a trip to meet Prince Andrew at Buckingham Palace later in the year.
"We created the S.T.EYE as a new way for STI detection to help the future of the next generation," Ali told the Telegraph. "We've made sure we're able to give peace of mind to users and make sure people can be even more responsible than ever before."
"We knew that STIs were a huge problem in the U.K.," Daanyaal told The Washington Post. "We saw a gap in the market and we wanted to help people feel safer."
Maggie Philbin, founder and chief executive of TeenTech told The Post that the idea is only a concept for now, but praised the amount of effort the team had showed in researching the S.T. EYE. "We encourage students to take their ideas out of the classroom by putting them face-to-face with industry professionals, helping to open their eyes to the real potential of their ideas," she told the Telegraph.
Other winning inventions at this year's TeenTech include an electronic hair clip which changes color to match your outfit and an electronic wristband that connects to your phone and features a panic button which can call the police and detect a user's pulse and their location.
A more humorous entry, a close runner up for one of the prizes, is an app that can calculate the monetary value of a teenager's household chores in order for parents to know exactly how much pocket money their child is owed.