UKIP 'Is in a Hell of a Mess,' Major Party Donor Says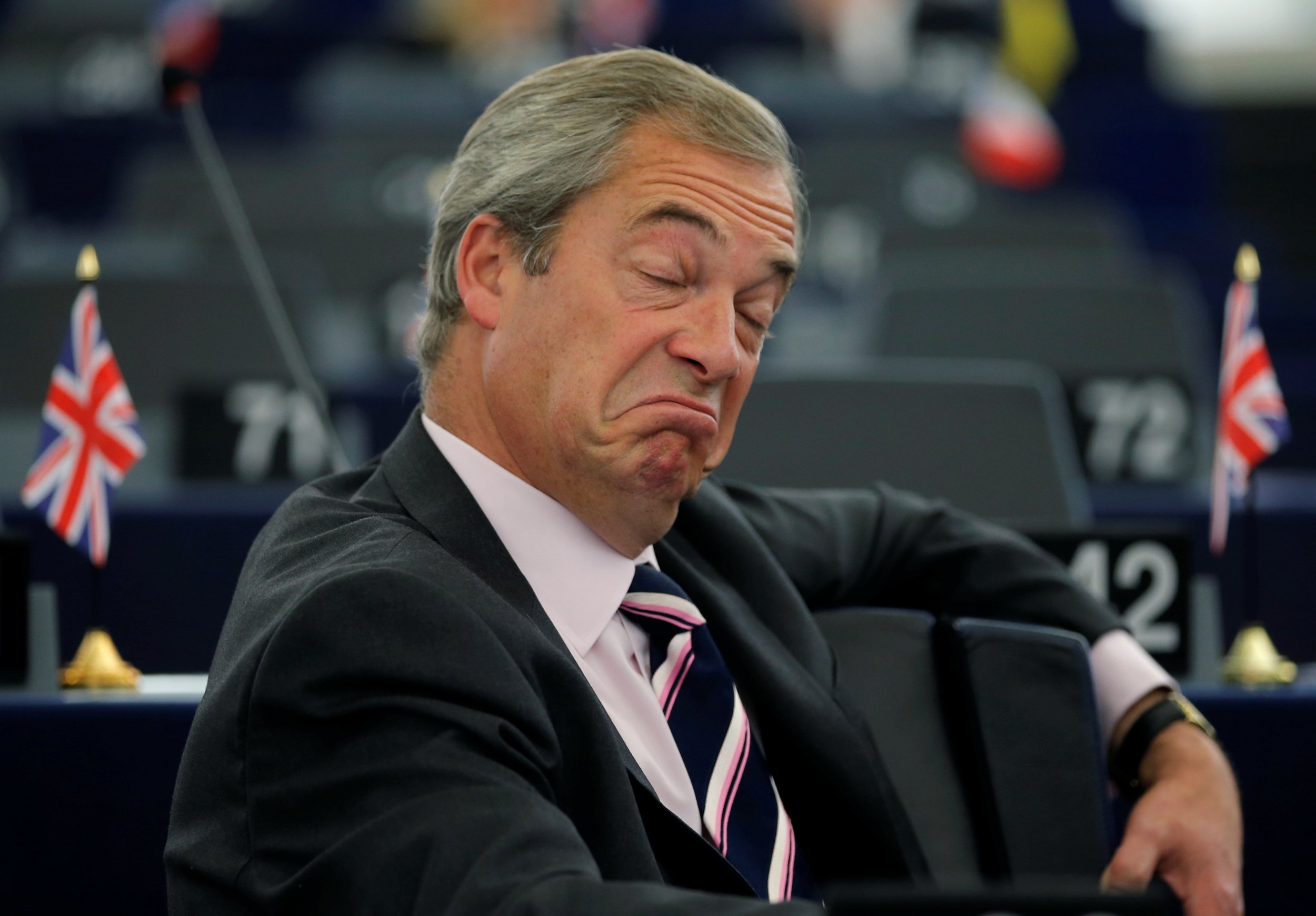 Arron Banks, a major UKIP donor, says he has a problem with the party's current leadership candidates and warned that the Euroskeptic group could "die or fade into the background."
Speaking on BBC Radio 4's Today program and Sky's All Out Politics show on Wednesday, Banks said that leader Nigel Farage's decision to leave the helm of UKIP after the party's Brexit campaign had left a vacuum.
"Nigel was probably a dominant politician of the last 20 or 30 years and losing him has caused the pressure cooker to explode," Banks said.
Currently running to replace Farage are Paul Nuttall, formerly the deputy leader; Suzanne Evans, a moderate and once a leading light in the party who then fell out with Farage; Peter Whittle, a member of the London Assembly; and John Rees-Evans, who has already had to apologize for comments he made in 2014 in which he alleged a gay donkey tried to rape his horse.
Commenting on the crop of candidates, Banks said he was unable to support any of them. His chosen candidate, the anti-Islamism campaigner and editor-in-chief of Breitbart London Raheem Kassam, dropped out of the race at the start of this week.
"I think at the moment I am not going to deny UKIP's in a hell of a mess. I think the Labour Party is in a hell of a mess," Banks said.
"I think that the whole referendum process, apart from the Tories, who are naturally ruthless sharks and took advantage of it, the other parties are in a fair degree of trouble."
Banks did suggest, however, that Farage could return to lead UKIP if Prime Minister Theresa May did not deliver on Britain's departure from the EU. He said that such an event was unlikely but "you can never tell."