Ukip Cries Foul as Latvian Defection Weakens Hand in EU Parliament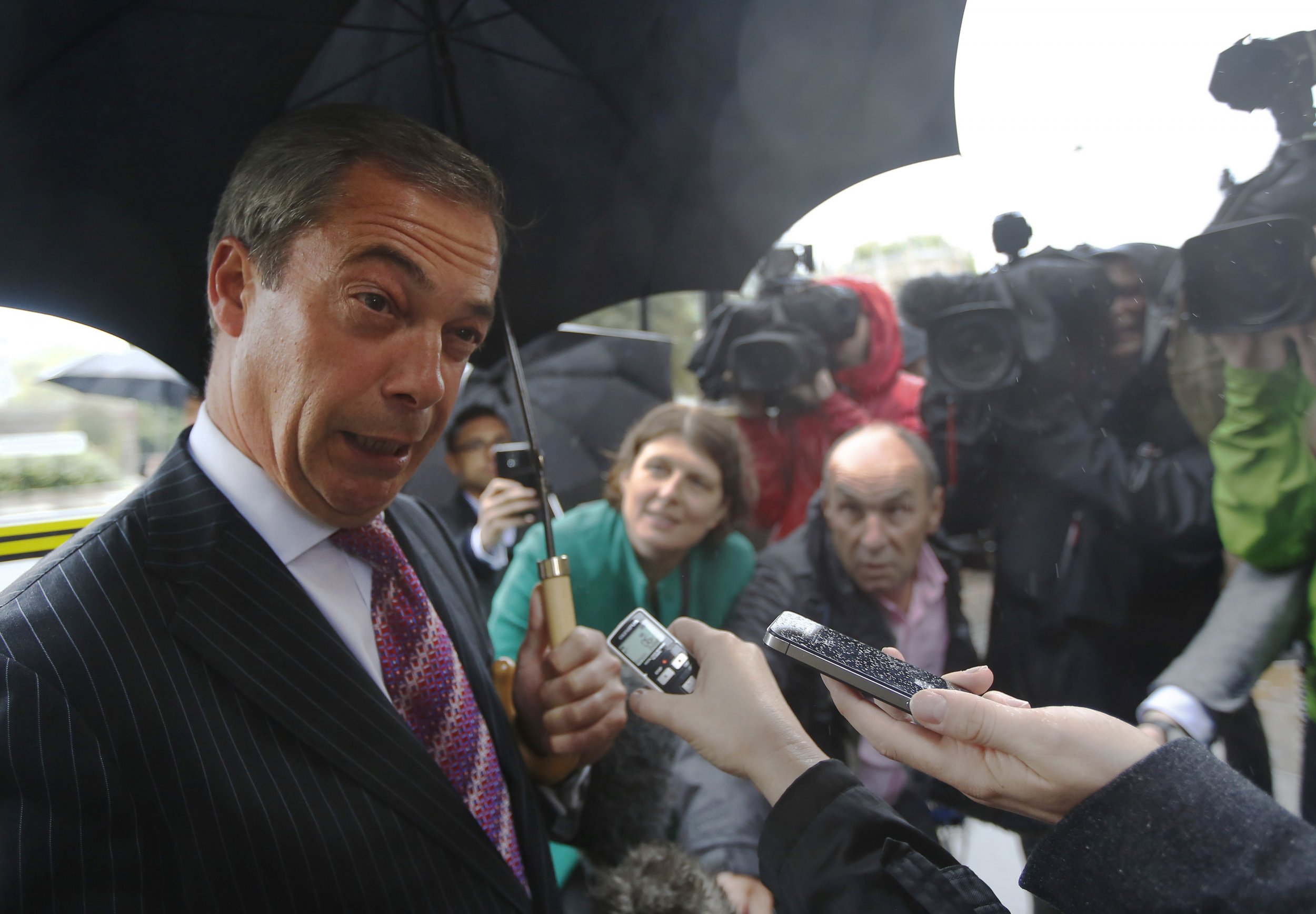 The UK Independence Party (Ukip) accused the European Parliament of blackmail and bias on Thursday after it wound up a voting bloc forged by British and Italian Eurosceptics, depriving them of funding and influence.
The dissolution of the four-month-old Europe of Freedom and Direct Democracy Group (EFDD), one of seven formal parliamentary blocs, was sparked by the loss of Latvia's Iveta Grigule, sole member of the Latvian Farmers Union, who quit to sit as an independent.
That left the EFDD, formed after a Eurosceptic surge at the EU elections in May, with members from only six countries. That is short of the seven required to gain the recognition and benefits of group status and prompted parliamentary officials to reclassify the EFDD's 47 other members as independents too.
Ukip, whose 24 MEPs joined the 17 Italians from comic Beppe Grillo's 5-Star Movement to form the core of the bloc, angrily accused mainstream "federalist" parties of pressuring Grigule into resigning.
It also renewed complaints it has made in recent months that officials are denying it a fair share of key posts on parliamentary committees and other legislative bodies.
Grigule could not be reached for comment.
The EFDD quoted Grigule in a statement as saying she quit the bloc under pressure from speaker Martin Schulz, a German Social Democrat, in return for her confirmation on Thursday as chair of the parliament's delegation handling relations with Central Asian countries.
"I had to do it to get elected," EFDD quoted her as saying.
A spokesman for Schulz denied that version of events, saying Grigule approached the speaker late on Wednesday to ask to be reclassed as an independent without disclosing her reasons. She was elected to the delegation chair unopposed early on Thursday.
"BANANA REPUBLIC"
Nigel Farage, a member of the European Parliament and the leader of Ukip, which is riding high in opinion polls with its call for Britain to leave the European Union, said in the EFDD statement the assembly was not sharing out key posts fairly.
Of Grigule, he said: "If we are correct in our understanding about the events, President Schulz would be more suited to being the president of a parliament in a banana republic ... I believe this is an example of political bias on an extraordinary scale."
Group status brings special funding from the legislature as well as stronger entitlements to committee seats.
Though they share a populist, anti-establishment outlook and a scepticism about the euro and EU bureaucracy, Ukip and 5-Star seemed to many observers not to be natural allies. The former has hitherto appealed to socially conservative voters while Grillo's movement has targeted a younger, liberal electorate.
However, by drawing in the anti-immigration Sweden Democrats and Czech, Lithuanian and French lawmakers, they were able to bolster their common presence in the parliament through the EFDD. Other big Eurosceptic parties, notably the French National Front, did not find foreign partners to create such a bloc.
The shake-up could revive discussions of bringing together other Eurosceptic groups, most of which did well at May's elections as voters punished mainstream parties over economic austerity, high unemployment and concerns about immigration.
Marine Le Pen and her 20 fellow French MEPs from the National Front, Italy's Northern League and Geert Wilders' Dutch Freedom Party all sit as independents in the European Parliament.