UKIP Targets London Immigration In Housing Broadcast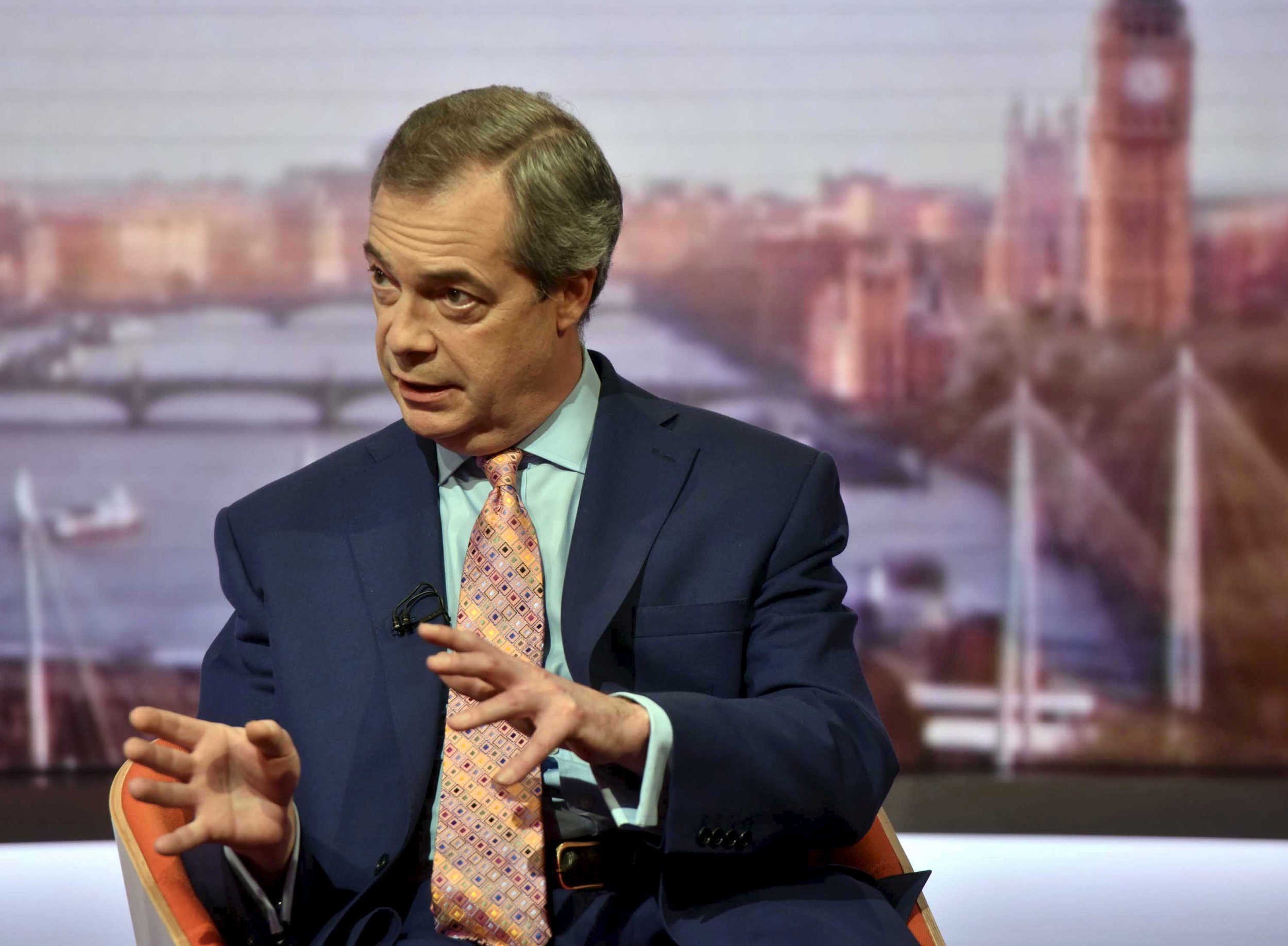 The right-wing U.K. Independence Party (UKIP) has released an anti-immigration political broadcast featuring a British mother reduced to tears by inadequate housing.
In the film, the party's London mayoral candidate Peter Whittle visits "Jennifer," a mother-of-three living in Dagenham in the far east of the city. "I lived with my mum in Barking and Dagenham since I was a baby," Jennifer says, before explaining that she has been living in her undersized property for 9.5 years.
"There's just too many people on the housing list and you get people that come to the borough and get put on the list and they get housed before everyone else," she said in the video, before eventually starting to cry.
At the end of the broadcast, party leader Nigel Farage said: "It's happening across London and indeed across the whole country too. Our population is going up by over a third of a million a year as a direct result of open borders, and we simply can't build houses quickly enough.
"With open borders we don't know, looking five years ahead, to within the nearest million people how many folk will be in our country."
But the geographer Danny Dorling, who sits on advisory body the London Fairness Commission, says immigration is not the right focus in tackling London's housing crisis. "London actually has more bedrooms than people, so one of the problems London has in an increasingly inefficient use of its housing stock," he tells Newsweek. "And there's a problem of building, but [that] isn't as big."
Immigrants do not contribute significantly to this issue, Dorling says: "Where it comes to people moving in, immigrants are the most efficiently housed. They're very crowded in."
London's mayoral election takes place on May 5. A recent YouGov poll put support for UKIP at 11 percent, behind Labour on 44 and the Conservatives on 37.
Watch the broadcast here: