Ukip Energy Spokesman Questions Link Between Humans and Climate Change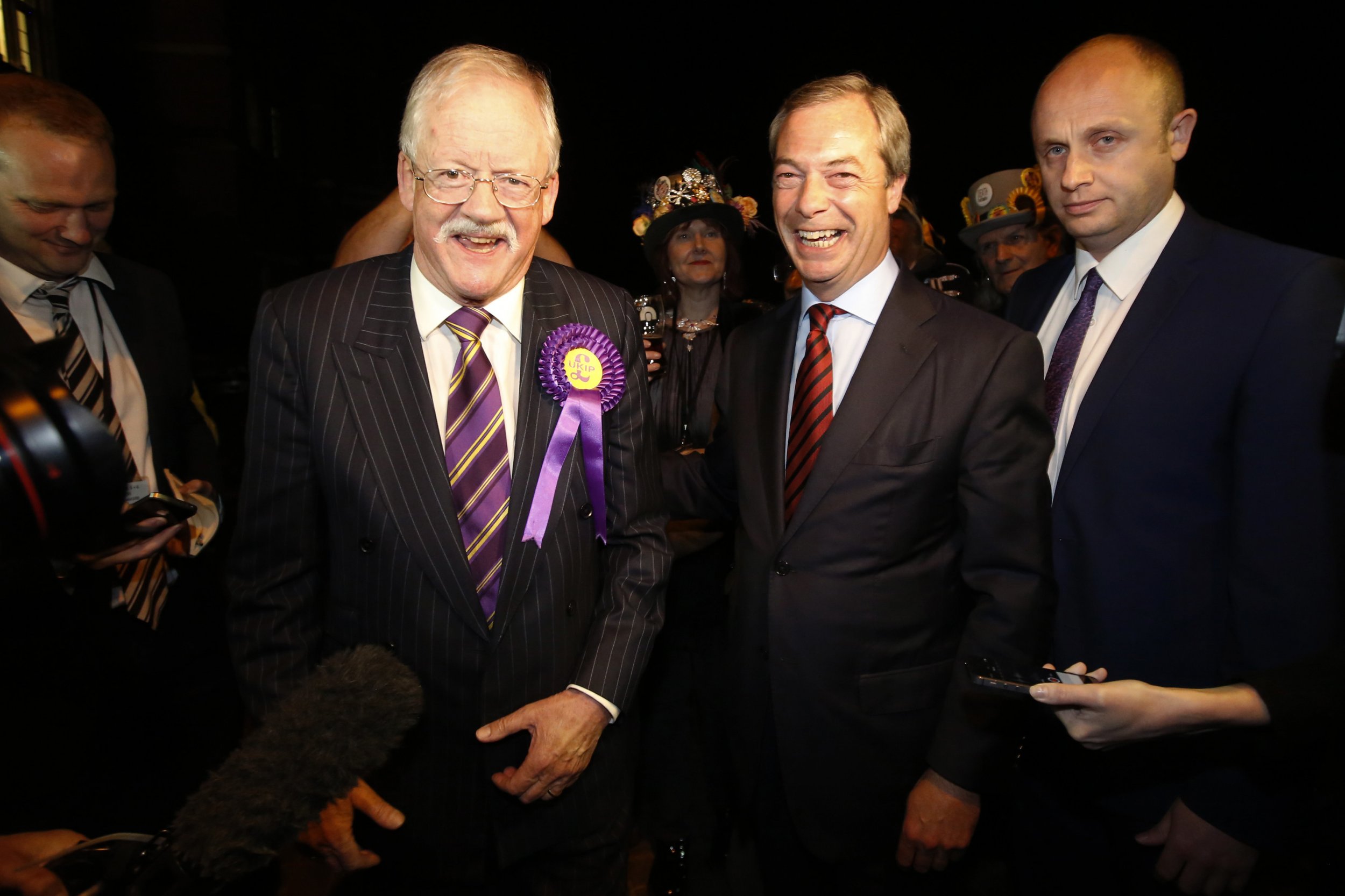 Ukip's energy spokesman has said that the link between climate change and human activity remains "open to question". He also lambasted mainstream attitudes towards climate science in an interview with The Independent newspaper.
Helmer, Ukip's MEP for the East Midlands, criticized "climate alarmism" over rising temperatures and said the figures were "grossly exaggerated" by scientists. He also said that a Ukip government would get rid of legal targets to cut down on carbon emissions. He also said the UK should start fracking and begin the process of drilling for oil and gas.
The Climate Change Act was passed by the British government in 2008 aims to reduce the UK's carbon emissions to 80% of 1990 levels by 2050. Ukip want to repeal the Climate Change Act and abolish the Department of Energy and "green subsidies."
Helmer said: "We think the relation between human activity and Co2 levels is open to question, while the relationship between global temperature and atmospheric Co2 levels is hugely open to question, especially as there hasn't been any global warming for the last 18 years according to satellite data."
He went on to say that human activity has nothing to do with increased global temperatures and the planet has "experienced a consistent pattern or warming and cooling" for the past 10,000 years. However, Helmer did admit: "I'm not a scientist, I'm speculating".
Helmer also said Ukip's stance on climate change does not line up with figures from the Intergovernmental Panel on Climate Change (IPCC), the UN's global warming agency, which suggests the atmosphere will warm by three degrees if the volume of greenhouse gas in it doubles. Helmer says the numbers are "grossly exaggerated," despite many considering it to be a conservative estimate.
A 2013 IPCC report also showed a 97% consensus among scientists that human activity is to blame for rising temperatures. Earlier this month, the U.S. National Oceanic and Atmospheric Association (NOAA) released a report showing Arctic air temperatures continue to rise at twice the rate of global air temperatures, affecting polar bear populations and causing melting ice sheets.
Helmer is not the only Ukip member who has questioned the validity and evidence of climate change. Paul Nuttall, Ukip deputy leader and MEP for North West England, spoke out last year against biofuels and said "so-called global warming due to man-made carbon emissions" is "increasingly discredited as a climate theory", while Ukip's 2010 manifesto included a pledge to ban Al Gore's global warming documentary An Inconvenient Truth from schools.