UKIP's Leadership Breakdown Is Great News for Labour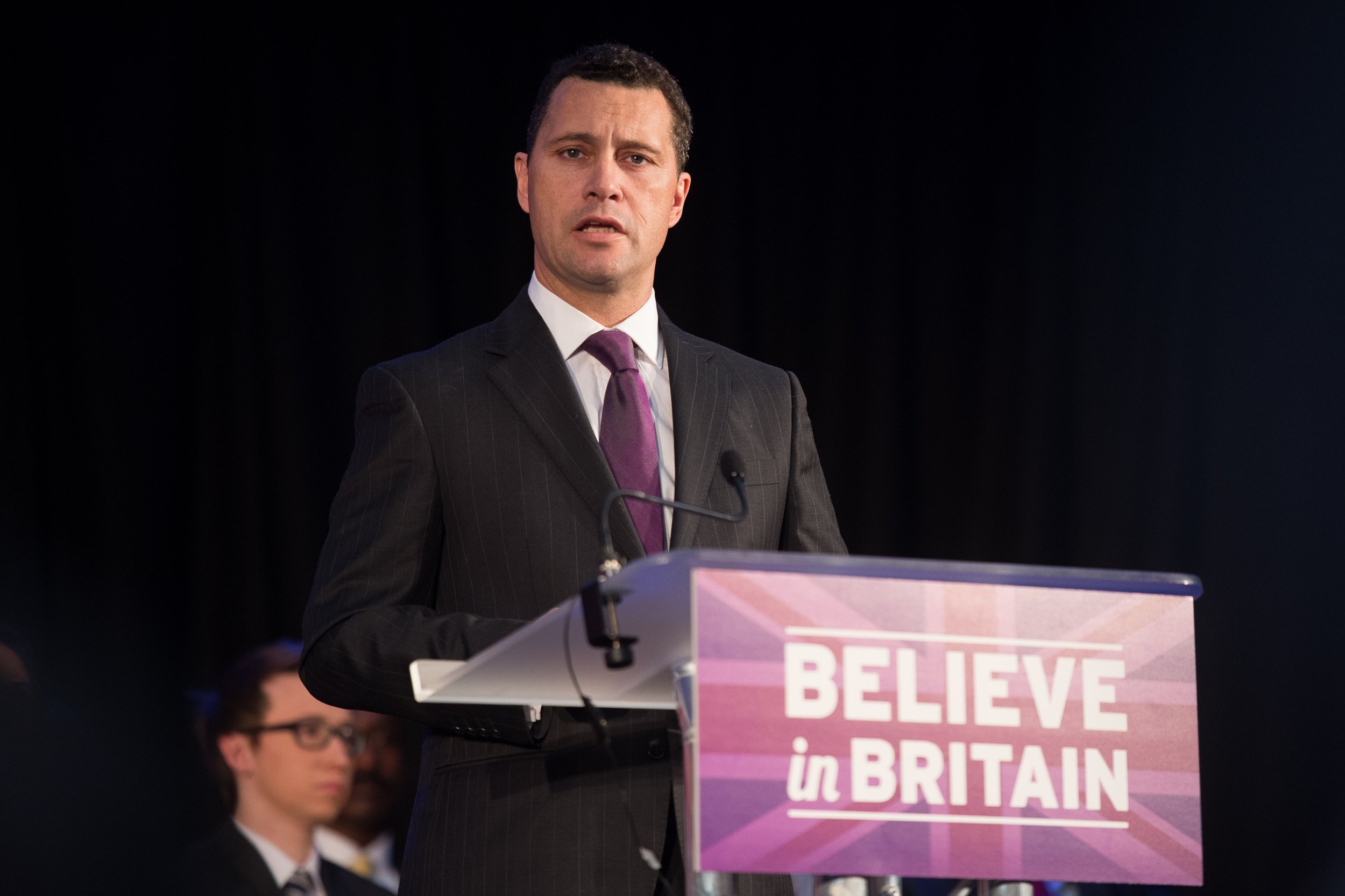 The U.K. Independence Party (UKIP) and Jeremy Corbyn's Labour party have more in common than supporters of either would like to admit. Having got over the afterglow of their Brexit victory, it seems as if Ukippers took a look at the ongoing self-immolation of the left-wing opposition party and decided to challenge it for the title of "most dysfunctional group in British politics."
On Wednesday, UKIP announced that Steven Woolfe, an MEP and the party's immigration spokesperson who many considered the frontrunner to succeed Nigel Farage as leader, would not be on the ballot for its leadership contest. Officially, this is because Woolfe submitted his application minutes after the deadline. Unofficially, this has been taken as evidence of what Farage's allies call a "coup" by his opponents on the National Executive Committee (NEC) and elsewhere, aimed at purging his supporters from the party's upper echelons.
It's not immediately clear what will happen next. With Woolfe out of the picture the remaining candidates are MEPs Jonathan Arnott, Bill Etheridge and Diane James, councillor Lisa Duffy and activists Phillip Broughton and Elizabeth Jones. None are well known outside the party. But Duffy has the backing of Suzanne Evans, a modernizer who feuded with Farage during his time in office. The party's only MP Douglas Carswell is remaining neutral.
Regardless of who is leading, Farage's allies (or even the former leader himself) may try and intervene to force Woolfe back into the race, or it may continue without him, or the pro-Woolfe donor Arron Banks, as he has already threatened in an interview with Sky News, might form a new breakaway party. Civil war of some kind seems certain.
But whatever happens, this is a rare bit of good news for the Labour party. UKIP sees Labour's northern strongholds, many of which Farage's party come a close second in during the 2015 General Election, as central to their future success. With Labour remaining under the far left leadership of Jeremy Corbyn and struggling to appeal beyond its metropolitan base, the time seemed ripe for a purple insurgency.
Steven Woolfe, a Mancunian who serves the North West constituency in the European Parliament and has extensive media experience, would have been the best candidate to lead it to future success. Even if he somehow makes it into office, either by bursting back into the race or starting a new grouping, he is unlikely to enjoy the strength and authority within the party that Farage did (the former leader's hold over UKIP was near-total despite his lack of electoral success in the U.K. parliament.) Beleaguered by a lack of name recognition and bogged down by in-fighting, any victorious UKIP candidate is likely to find themselves unable to effectively engage with the politically-disengaged voters they need.
So Labour has been outdone: when it comes to it, it's the "fruitcakes and loonies" (as the former Prime Minister David Cameron once called them) of UKIP are much more fun to watch. Settle in and grab the popcorn; for politics as a spectator sport, you still can't beat UKIP.