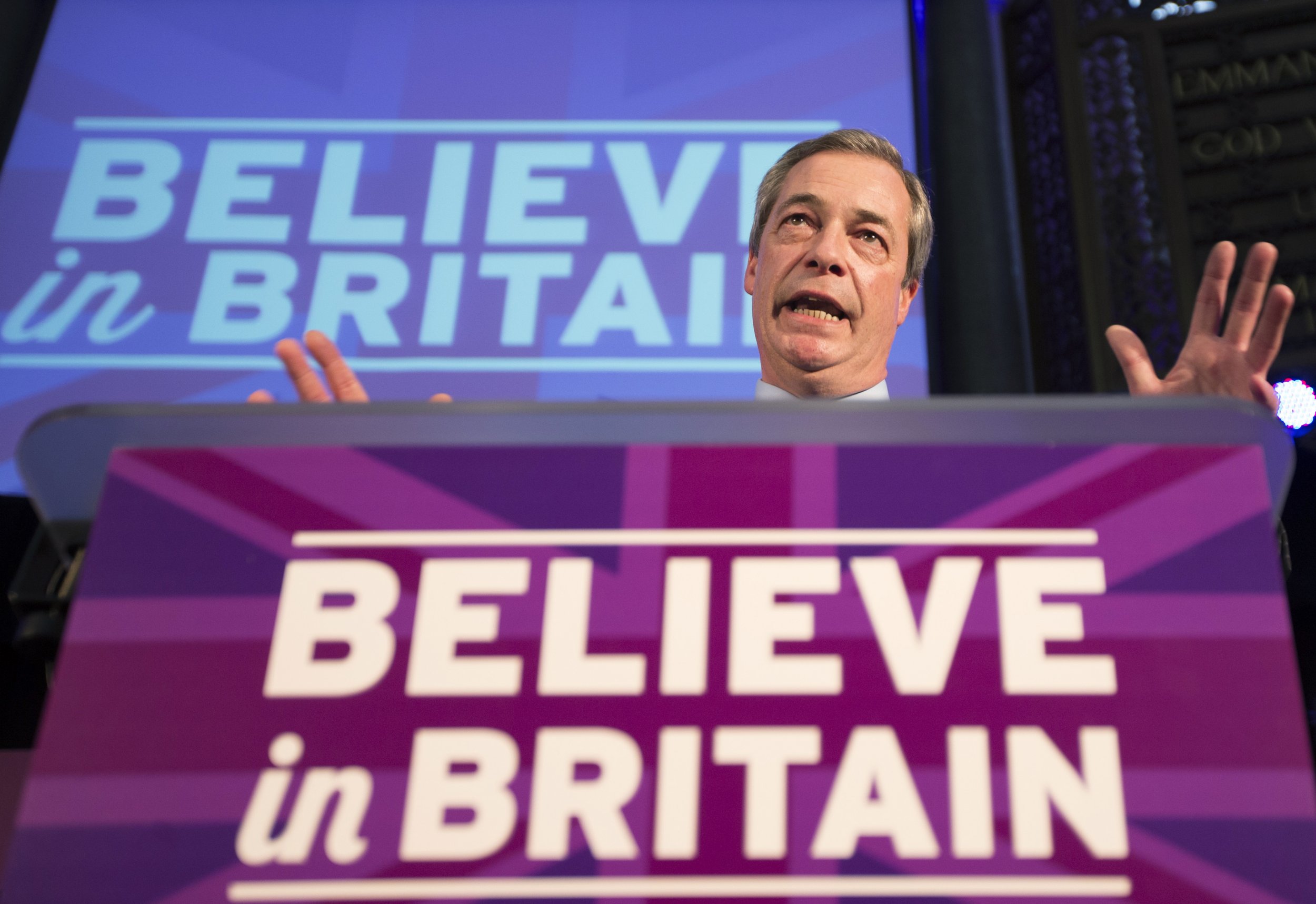 A points-based immigration system as proposed by the UK Independence Party (Ukip) would be incompatible with the principle of freedom of movement within the EU and only possible if Britain left union, according to MEPs and analysts.
Ukip party leader Nigel Farage today laid out the Eurosceptic party's policy, which he said would see net migration return to 'normal levels' of between 20,000 and 50,000 per year.
Farage proposed adopting a system similar to the model used in Australia, which attributes points on the basis of migrants' skills. Highly skilled workers would be issued with a five-year visa and there would also be a five-year moratorium on unskilled workers entering the UK.
The UK already uses a points-based system for controlling non-European migration. Ukip's proposal would extend this assessment to EU citizens, who would not be allowed to move freely across the border as they currently are.
Immigration has become a major topic in Britain's general election campaign, alongside the economy and National Health Service (NHS). Figures released by the Office for National Statistics last week showed net immigration between October 2013 and September 2014 at 298,000, with 190,000 being non-EU citizens. The government, led by David Cameron's Conservative party had pledged to reduce net immigration to 100,000 by the general election, but it in fact went up by around this figure.
Ska Keller MEP, vice president of the Greens/European Free Alliance, a group in the EU parliament, says that violating the principle of free movement of peoples would mean the UK's membership of the EU would have to be reconsidered.
"I think the UK government should think very carefully about adopting a points system. It would clearly be a rupture and a risk to the relationship with the EU."
Keller is also concerned about potential implications for asylum seekers and refugees that would result from a meritocratic immigration system.
"Asylum can never be replaced by points. You cannot value somebody's need for international protection by a points system. That certainly doesn't work."
On Twitter, Farage also claimed that adopting a more restrictive immigration policy would lead to higher wages for workers in British business.
However, Tom Huddleston of the Migration Policy Group, an independent European migration thinktank based in Brussels, believes such a system would have damaging implications for business in Britain. He cites the example of Switzerland, which last year voted to impose quotas on EU migration.
"Business in Switzerland is really scared. They think they will not get any room on this from the European Commission so business is really scared that their trade relationship with the EU will be really affected. If the UK does adopt this policy there is going to be a lot of uncertainty for business and the labour market."
Huddleston also says that imposing limits on EU immigration would damage trade within the common market and concludes that the UK would have to leave the EU if it adopted such a policy.
"I don't see how a points-based system is going to work within a common market. It's a mechanism that is much more based on encouraging citizens to settle long term. You choose people based on long term skills whereas the common market is about getting workers in when you need them. I would say that adopting this kind of system would be incompatible with staying in the common market."
Ukip's proposal would also include setting up an independent Migration Control Commission to control the number of migrants coming in to the UK.