Ukip Leader Nigel Farage Calls Other Party Leaders 'Truly Appalling People'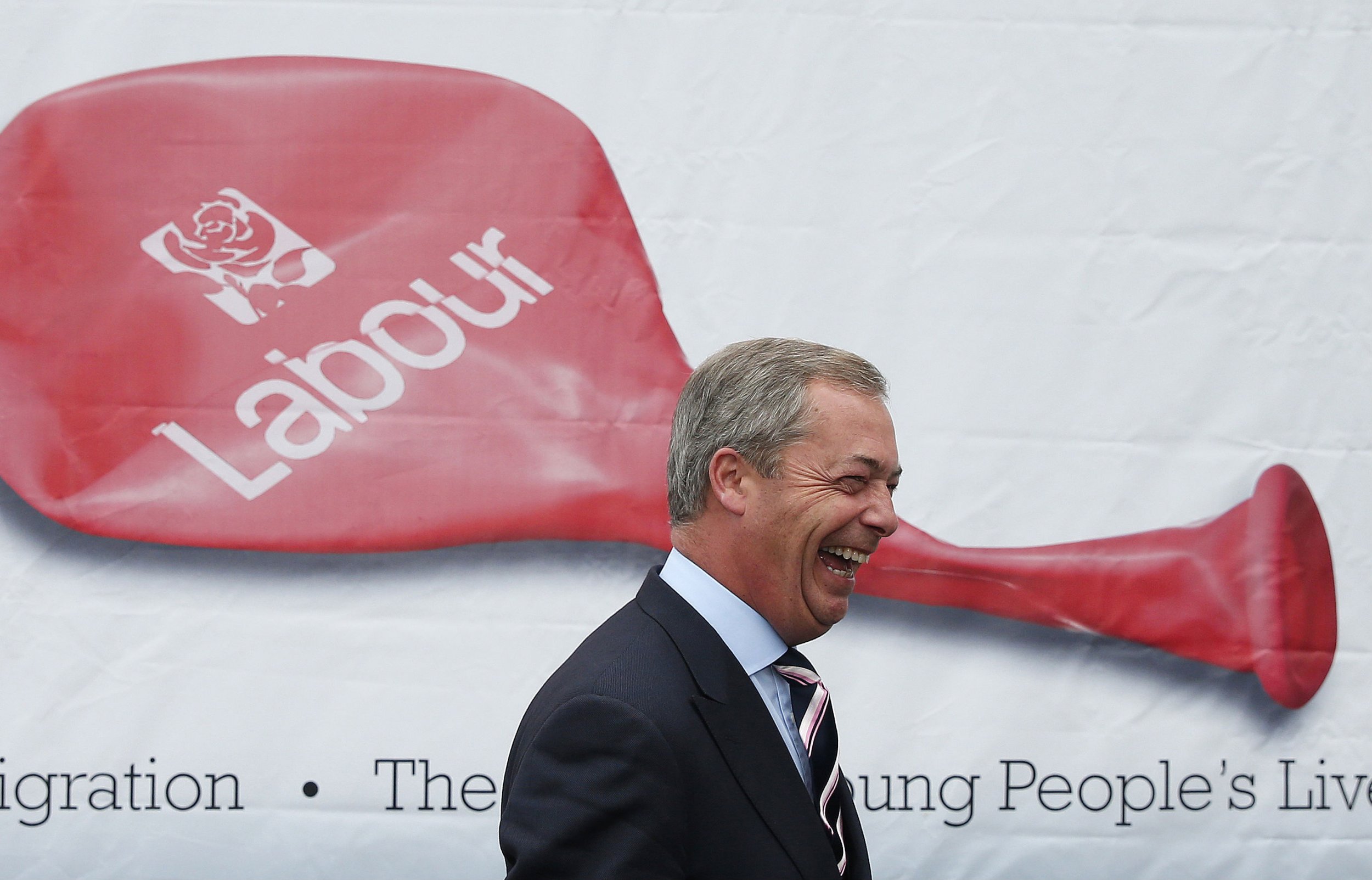 UK Independence Party (Ukip) leader Nigel Farage has blasted the other main party leaders, calling them "appalling people", while branding Conservative MPs racist and snobbish.
In an interview published in tomorrow's edition of Newsweek Europe, Farage dismisses David Cameron, Ed Miliband and Nick Clegg as "dull as bloody ditchwater".
"They are appalling people, truly appalling," he says, ahead of today's by-elections in Clacton and Heywood and Middleton constituencies. "These men are utterly hopeless."
"I believe that the ability to talk to people and have them feel engaged, rather than patronised, isn't something you can learn," he says, agreeing that this skill is one that leads his political opponents to view him as a 'dangerous animal'. "It's a bit like being able to sing or play cricket. You can either do it, or you can't."
Interviewed by Robert Chalmers over pints of bitter in a hotel bar while campaigning in Mark Reckless's Kent constituency, Farage goes on to say that thinks Ukip has been misrepresented as a racist party in the media, saying that it led to activists "getting their teeth punched out".
"We started the European election campaign with a tiddling percentage of people thinking Ukip was a racist party," says Farage. "We finished with nearly a third of the country believing we were racist. That hatred was whipped up by the print media."
"Ukip believe that immigration can be an extremely positive thing but it has to be controlled," he added. He also defends comments he made about being uncomfortable at hearing other rail passengers speaking in foreign languages. "I was reflecting an unease felt in many parts of the country," he says.
Asked whether he had encountered racism at Westminster, Farage responds "Christ, yes", labelling Conservative MPs the worst offenders.
"What you hear is not just racism but snobbish attitudes. Snobbery on a level you would not believe still exists in this country," he says.
According to Wednesday's polls, Ukip's candidate Douglas Carswell is likely to win the Clacton-on-Sea by-election despite defecting from the Tory party a month ago, while Farage's party is trailing Labour in Heywood and Middleton by around 20 points.