UKIP's Steven Woolfe Bids For Leadership With 'Social Mobility' Focus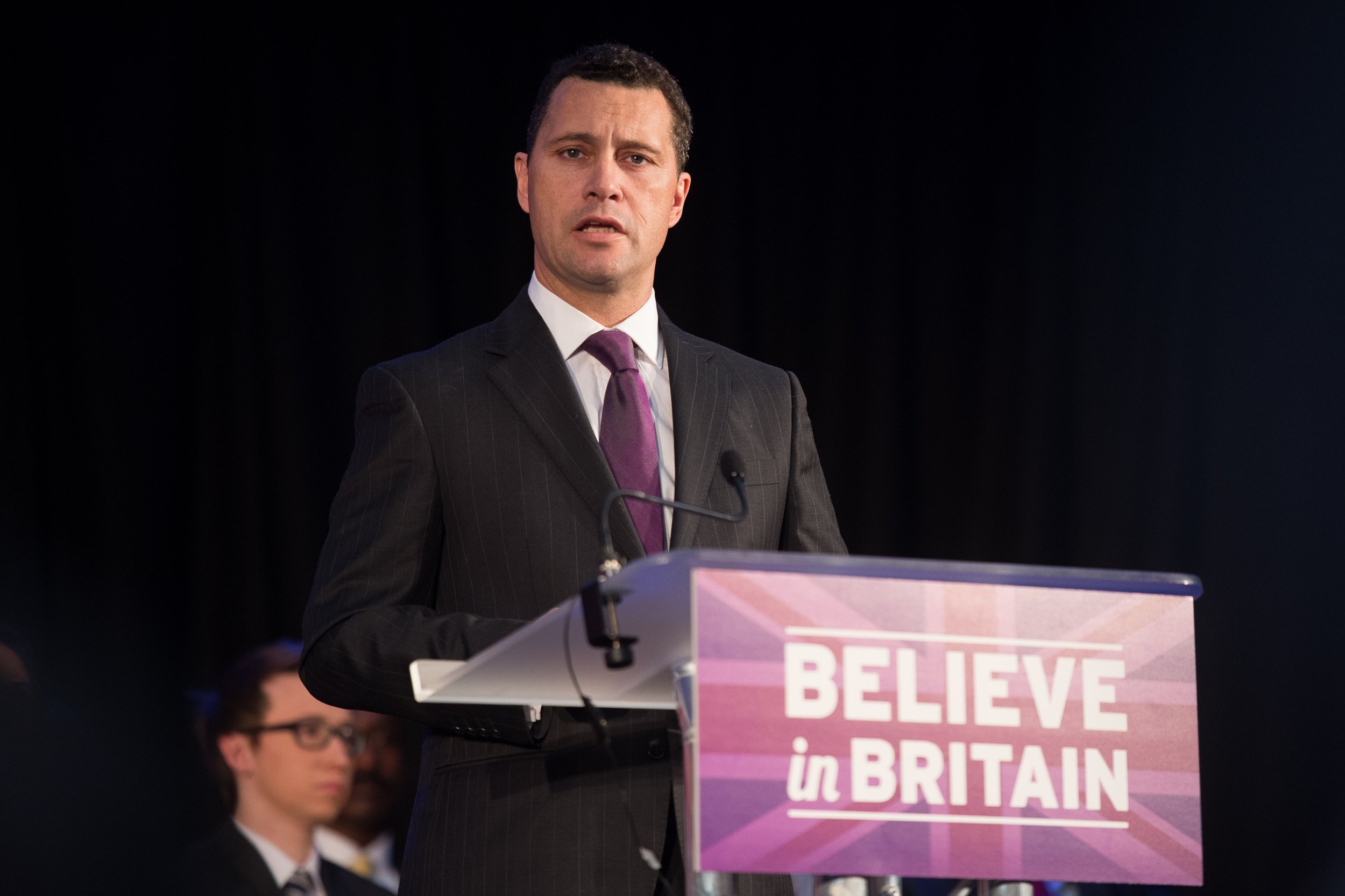 UKIP's immigration spokesperson Steven Woolfe has launched a bid to lead the party, saying he wants to shift its focus to tackling Britain's low levels of social mobility.
Woolfe, who grew up on a council estate and, if elected, would become the only mixed-race leader of a major British party, signalled a clear intention to siphon away voters from the Labour party, who he dismissed as "Champagne socialists" and "metropolitan liberal elitists."
Launching his campaign Thursday in a measured speech a world away from the rousing, combative style of his predecessor Nigel Farage, Woolfe insisted his party remained relevant even though Britain had already voted to leave the EU, the cause it was set up to champion.
"So much of our country has now been left behind by the metropolitan elites and a coalition of the comfortable," he said. "UKIP did not turn its backs on those people… we believe in Britain and we believe in those people."
"We must deal with the growing lack of social mobility in our society today," he said. "I will develop policies that embrace our whole nation and ensure social mobility is put truly at the forefront of British politics."
A former barrister with an even temper and a better relationship with the press than many of his colleagues, Woolfe paid tribute to Farage, but his pitch was essentially a modernizing one. He said the party had to "professionalize," restructure and grow its membership base and its appeal beyond its core vote.
UKIP had a strong showing in the north of England in local elections in 2016 and the general election in 2015, and many in the party believe that building support in Labour heartlands in that part of the country will be crucial for the party.
Woolfe's only declared rival is Jonathan Arnott, the MEP for the north-east of England, and he is thought to stand a good chance after party bosses ruled that the popular former Deputy Chairwoman Suzanne Evans cannot stand, and charismatic Deputy Leader Paul Nuttal ruled himself out of the race.