UKIP Leadership Candidate Lisa Duffy Calls For Muslim Faith School Ban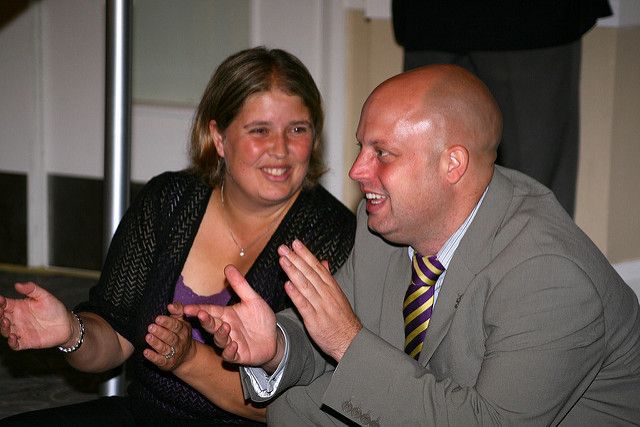 One of the candidates to replace Nigel Farage as leader of the U.K. Independence Party (UKIP) has called for a "total ban" on Muslim schools in Britain.
Lisa Duffy, who currently serves as a councillor in Cambridgeshire, England, told the Daily Express newspaper that she will shortly announce a detailed policy platform on "a positive vision for modernizing British Islam" but said, as a preview, that "I will be calling for the government to close British Islamic faith schools."
"That doesn't mean I am picking on British Islam, but if you think about what our security services are looking at 2,000 individuals that have come from those faith schools. When does indoctrination start?" she added. Newsweek tried to contact Duffy to establish the source for this claim but could not reach her by the time of publication.
"If the same thing was coming from Christian schools or Jewish schools we would take the same approach but we have to understand radicalization is coming from somewhere," Duffy said.
British authorities have occasionally warned in the past of a risk of radicalization at Islamic faith schools. In 2014, the schools inspectorate Ofsted warned of the potential for "extremist influences" at six independent East London Muslim schools.
According to the House of Commons Library, the vast majority of Britain's 6,817 state-funded faith schools are Christian, but 23 of them are Muslim. Some independent schools are also run as faith schools.
Elsewhere in the interview, Duffy expressed concern about the treatment of Muslim women in the U.K. "I have worked with a lot of young Muslim females who are born and bred in our Western society but are not having the same rights as a British female should have," she said.
"They wanted to go out and it was like: 'Lisa, say I am at work if my father phones today.'"
She added: "It is not attacking the religion it is about equality for young females. I am not far right, I am very much common sense and center right."