Speculation Over Nigel Farage Return As UKIP Leader Diane James Quits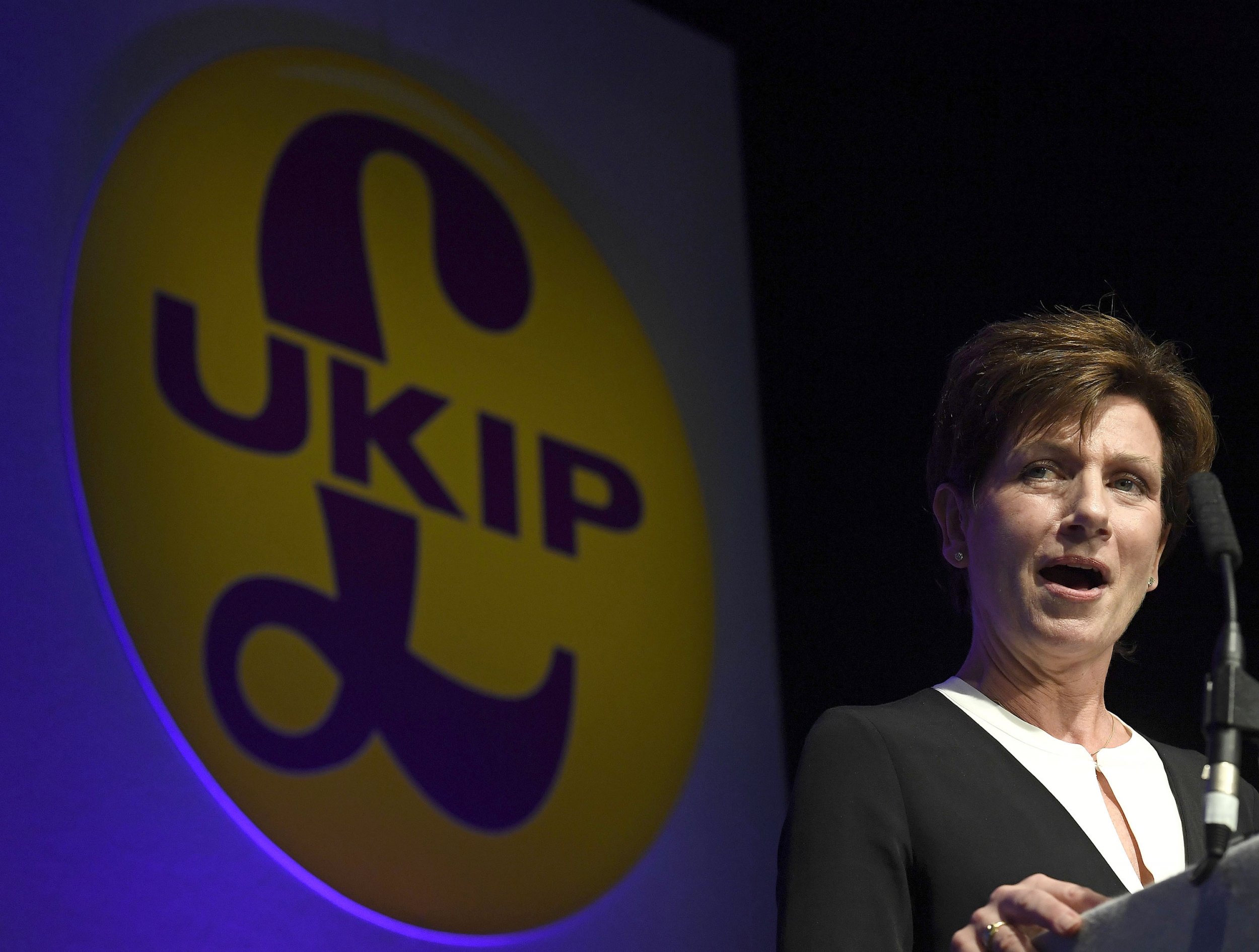 UKIP's new leader Diane James quit Tuesday night, raising speculation that ex-leader Nigel Farage could mount a dramatic return to power.
Farage has strenuously denied he is interested in the role, telling the Press Association he wouldn't do it even if offered millions of pounds to come back.
James was in the role for the less than three weeks.
But party donor Arron Banks, a close ally of Farage, has claimed that, under party rules, Farage is still leader because James had not yet completed the formal process of taking on the role.
Party chairman Paul Oakden said in an interview with the BBC on Wednesday that he found a Farage comeback "very unlikely" but "I wouldn't say anything's impossible right now."
If Farage—who pioneered the "unresignation" in British politics when he left the party then swiftly returned after the 2015 general election—does not return, his allies are likely to rally around Steven Woolfe, the party's immigration spokesperson, in any leadership battle.
Woolfe was barred from standing in the last contest on a technicality. The North-West MEP is now the bookmakers' favorite to win.
Other contenders could include Suzanne Evans, a moderate and ally of the party's liberal MP Douglas Carswell, who was barred from standing in the last contest because she was suspended from the party, a condition that has now been lifted.
James said in a statement Tuesday night that she had realized she lacked the necessary authority to make changes to the party structure. Reports also said that she had been shocked by violence she encountered from the public while out on party duties.
Banks said she had been spat at on a train by "a left-wing yob."