Nigel Farage Distances Himself From 'Wire Fraud' Ex-Aide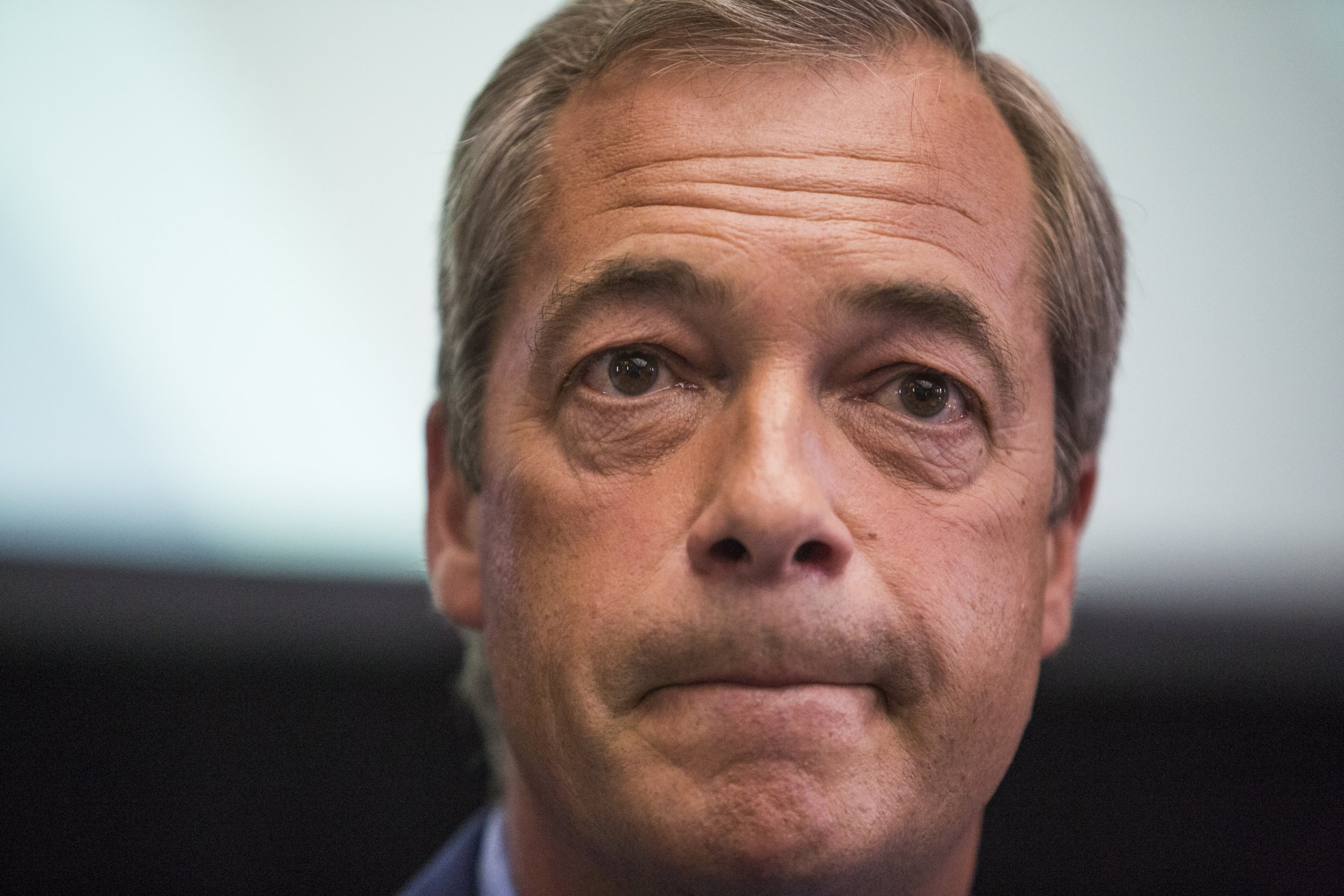 Former UKIP leader Nigel Farage has distanced himself from a former aide who could face up to 20 years in jail on fraud charges.
George Cottrell admitted fraud after striking a plea bargain with U.S. prosecutors, who said he had agreed to launder money for undercover agents posing as drug traffickers, the BBC reported. Farage said Cottrell was not employed by the party but worked for it as a volunteer.
Cottrell was arrested in July when he and Farage were preparing to return to Britain from a trip to the Republican National Convention.
He originally faced 21 counts relating to money laundering, fraud, blackmail and extortion, but these were reduced to one count of wire fraud as part of a plea agreement.
Speaking to the U.K.'s ITV News on Tuesday, Farage said he had "never had any suspicions" about Cottrell, and could not be held responsible for "what everyone around me does."
The offense dates from before Cottrell was directly involved in UKIP.
Cottrell's plea bargain states that he and an associate told the agents posing as traffickers about means of laundering "criminal proceeds" in an online exchange in 2014.
Sentencing is expected in March.